Michele Johnson, MD, stresses patient education at Women First of Louisville
LOUISVILLE It's easy to imagine a "wellwoman" visit with Michele Johnson, MD, an obstetrics and gynecology specialist at Women First of Louisville, as a live version of "The More You Know," the long-running NBC public service announcement series. Much like those short videos, Johnson offers words of wisdom and advice in concise, easy to understand language.
A native of Ohio, Johnson received her undergraduate degree from Xavier University before attending the University of Cincinnati College of Medicine. She also completed her residency there in 2000 and received her board certification in obstetrics and gynecology in 2003. She joined Women First of Louisville in 2000 and has been with the practice ever since.
The Women First team includes 12 OB-GYN physicians, eight nurse practitioners, and four physician assistants, plus additional clinical and support members. Together, they focus on providing women with comprehensive care in every stage of life.
One thing that Johnson's thorough education, training, and experience has taught her is that two heads are better than one. An informed and engaged patient can be a key component of positive health outcomes.
"My personal philosophy is that I'm an educator," Johnson says. "I want to make sure that I have explained things enough to my patient so that she understands herself, her body; what is normal, what is not normal. I like to individualize care for individual patients. No two patients are exactly the same. You have to look at the whole patient and her needs."
At Women First, Johnson sees women of all ages. She is in the office two or three days a week, with one day a week set aside for operating either at the hospital or performing in-office procedures. One day a week is typically devoted to obstetrical call.
"I try to not ever look at the clock. I'm in the room for as long as that patient needs me. Everybody deserves our time." — Dr. Michele Johnson, Obstetrics and Gynecology, Women First of Louisville
She was recruited to Women First by one of her former residency colleagues and current co-worker, Ann Grider, MD, but she credits another physician with influencing her decision to become an OB-GYN in the first place.
"As a first-year medical student at the University of Cincinnati, we were given the opportunity to pick a specialty and we were then paired with a provider in the community to shadow that specialty," Johnson says. "I chose obstetrics and gynecology and got paired with a wonderful physician out of Cincinnati named Dr. Ted Lum. His bedside manner with his patients was amazing to see and it is what made me want to do this field."
A Lifelong Connection
Seeing how Lum interacted with his patients, Johnson was drawn to the opportunity that obstetrics and gynecology provided to build lifelong connection with patients.
"You take care of patients when they are young women in their teens and you get to see them yearly. Hopefully, you get to help them with pregnancy, and then you take care of them into their middle age and into their menopausal years," she says. "I like having those connections and the variety of care I provide."
Central to that care is the annual wellwoman visit. This exam includes obtaining and updating the comprehensive history of the patient, including any changes that have occurred since their last exam, such as surgeries, menstrual issues, or changes in their family health history.
"Some people perceive the well-woman visit as coming for their breast or pelvic exam or Pap smear, but we look at it as an opportunity to educate the patient about what might be pertinent at that time in their lives with regard to their health," Johnson says. "We want to identify her particular health risks and needs."
Johnson says the well-woman visit might be as short as 20 minutes, but that there is no time limit. "I try to not ever look at the clock," she says. "I'm in the room for as long as that patient needs me. Everybody deserves our time."
More than a Pap Smear
The annual well-woman visit does include many recommended screenings. Annual mammograms are recommended for all women beginning at age 40. At Women First, these patients have the opportunity to have a 3D tomosynthesis mammogram, which can improve breast cancer detection. These patients also have a breast cancer risk assessment calculated annually to identify those who might be at increased risk of breast cancer. Those at higher risk often benefit from the use of breast MRI as an additional screening tool.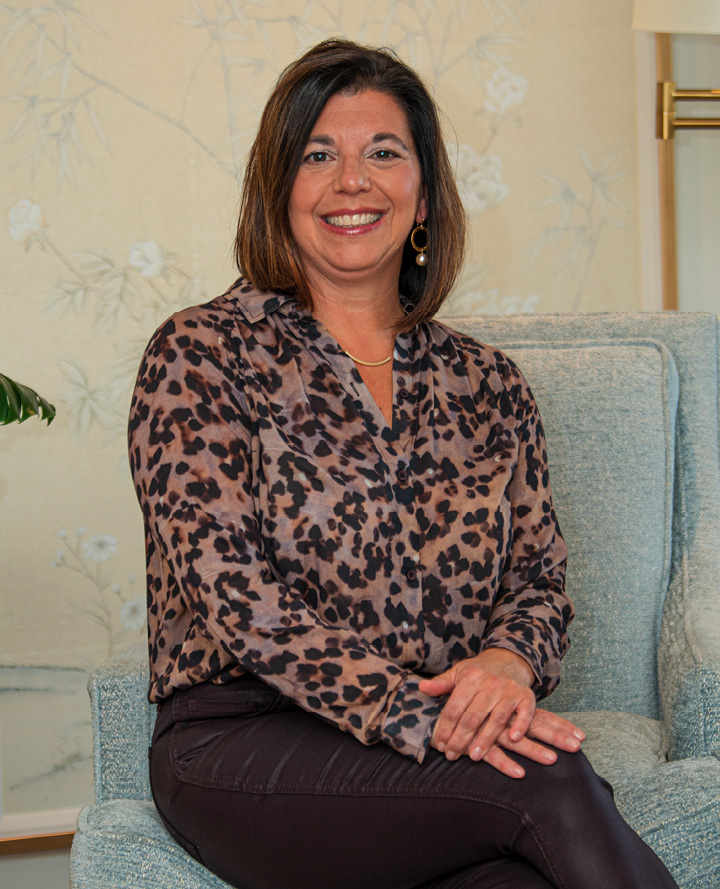 Bone density screenings are recommended for every woman 65 or over, and younger post-menopausal women should have them if they have additional risk factors. Colon cancer screening is also recommended beginning at age 45. The HPV vaccine can begin as early as age 10 up to age 45.
Current updated cervical cancer screening recommendations for women who are considered low-risk and between the ages of 21 and 29 call for a Pap smear once every three years. For low-risk women between the ages of 30 and 65, there are three options: 1) a Pap smear every three years, 2) HPV testing every five years, or 3) HPV testing combined with a Pap smear every five years. Women considered at higher risk for cervical cancer should be screened every year.
While Johnson says the changes in the various screening recommendations are good, they do create a potential problem with women assuming they don't need their annual exam.
"Because so many women equate the annual exams with their Pap smear, they stop coming in once a year because they think they only need to come every three or five years," Johnson says. "We want women to be aware that the Pap smear is only one facet of that exam. We want to see them yearly because there are other screenings that need to occur, or other health issues we need to intervene with."
The Hidden Cancers
Johnson says the Pap smear screening is very effective for early detection of cervical cancer and the yearly mammogram is particularly helpful in early detection of breast cancer. Other gynecologic cancers are uterine and ovarian cancer.
"We do not have any good screening strategies for early detection of either uterine or ovarian cancer," Johnson says. "But when we see patients for their yearly exams, it does provide the opportunity to discuss any signs or symptoms that might be associated with these cancers. Uterine cancer often presents early because women will present with abnormal bleeding, such as changes in their menstrual cycle or bleeding after menopause. Most uterine cancers occur in women in their perimenopausal to post-menopausal ages. We can perform diagnostic procedures in the office to help identify if she might have uterine cancer or even a precursor to uterine cancer.
"Ovarian cancer continues to be the one we struggle to identify early," Johnson continues. "There are some symptoms, although vague and most times not associated with ovarian cancer, that we do want patients to be aware of. If suddenly you're starting to have a lot of abdominal bloating, pain, get full fast, or are having difficulty eating, come in and allow us to evaluate you with pelvic ultrasound, a lowrisk and non-invasive evaluation."
In addition to educating her patients, Johnson wants to make sure that the primary care providers are aware of these changes in screening protocols and diagnostic capabilities that are offered so they can help communicate the importance of the annual well-woman visit. She also wants to inform non-OB-GYNs about recent changes in female sterilization. The procedure, which used to involve burning or removal of a portion of the fallopian tubes, is now a bilateral salpingectomy—removal of both fallopian tubes. Studies have shown that complete removal of the fallopian tubes reduces risk of ovarian cancer.
"For patients who may be considering sterilization and wondering whether they or their partner should undergo the procedure," Johnson explains, "there are now some potential health benefits to a woman having the procedure done as current data suggests that ovarian cancers may actually originate in the fallopian tube."
She also wishes to dispel some of the myths about post-menopausal hormone therapy. Past data suggested that hormone therapy increased risk of breast cancer and cardiovascular disease. But more recent data, Johnson says, suggests that for some women between the ages of 50 and 59, the use of hormone therapy may actually be beneficial and without significant risk.
"Have your patients come talk with us," Johnson encourages her fellow healthcare providers. "We would like to have the opportunity to educate them about risks and benefits and individualize their care." After all, the more you know, the better, right?