SEND YOUR NEWS ITEMS TO MD-UPDATE > news@md-update.com
Lexington Clinic Names New Operations Leadership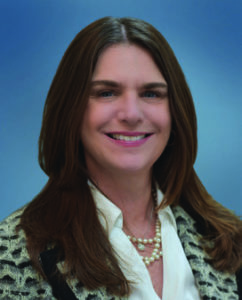 LEXINGTON Lexington Clinic announced two key executive leadership positions to support the organization's strategic objectives for future growth. Under this new structure, L. Ranee Guard, PhD, and S. Craig Gillispie, MHS, FACMPE, joined Lexington Clinic as chief operations officer – surgical and technical services, and chief operations officer – medicine services, respectively.
L. Ranee Guard has a PhD in human and molecular genetics from Baylor College of Medicine in Houston, Texas. Previously, she had numerous roles at Summit Medical Group and oversaw the Summit Central Laboratory, four diagnostic imaging centers, eight physical therapy facilities, Summit Sleep Services, three Summit Express Clinics, clinical trials, and the Occupational Health and Wellness program, along with 50 physician offices.
She also served as chief operations and development officer for KDL Pathology in Knoxville; director of business development for Genuity Clinical Research Services & Molecular Pathology Laboratory Network, Inc., and as a scientist at the University of Iowa Hospitals and Clinics.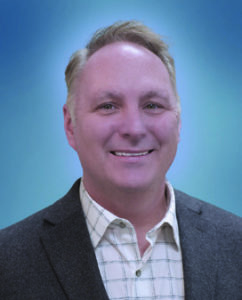 S. Craig Gillispie, MHS, FACMPE, has returned to Lexington Clinic, after serving as chief executive officer of Family Practice Associates of Lexington, where he led practice transformation efforts to emphasize value-based care for 25 providers, inclusive of comprehensive lab services and physical therapy.
From 2011–2013, Gillispie served at Lexington Clinic as practice administrator of Commonwealth Urology — a 19 physician group with 70 employees at nine locations. He was responsible for the transition of the practice to Lexington Clinic as an affiliate practice, integrating all financial, operational and information technology systems.
"Ranee and Craig exude a servant leadership approach, a commitment to patient experience and a transformative vision for the future of Lexington Clinic as a high-performing health care organization," said Behnke.
Saint Joseph Berea Recognizes Medical Surgical Unit Team with DAISY Award
BEREA Saint Joseph Berea recognized an entire team with a DAISY Award for the first time. This local honor is part of a nationwide program that celebrates nurses' extraordinary clinical skills and compassionate care. All of the team members on the third-floor medical-surgical unit of Saint Joseph Berea were recognized for outstanding patient care.
Saint Joseph Berea is a DAISY Award Partner, recognizing a nurse with this special honor every quarter. The DAISY Award was given to the medical-surgical unit based on multiple nominations about the team's exceptional service and patient care.
The Saint Joseph Berea third-floor medical-Aaron Morgan, RN, recognized with this group DAISY Award, include Stephanie Alexander, Andrea Baker, Kelly Barnhill, Kelly Chambers, Sheila Chasteen, Andi Cochran, Carolyn Cornett, Natasha Davis, Chelsea Day, Holly Fort, Brooke Gabbard, Morgan Gray, Tamara Griggs, Marissa Hacker, Rayette Harrison, Anita Jackson, Stephanie Kauer, Sharlene Lamb, Sarah McDaniel, Mary Mullins, Courtney Neeley, Britney Petrey, Christy Robinson, Jessica Sanchez, Mariah Sanders, Sydney Slone, Jenny Smith, Brianna Swanson, Kelsey Vickers-Duncan, Sharee Welch, Roxanne Wooton, and Babs Wright.
Lexington Welcomes New Commissioner of Health
LEXINGTON Joel McCullough, MD, joined the Lexington-Fayette County Health Department on February 14, 2022, as the new commissioner of health.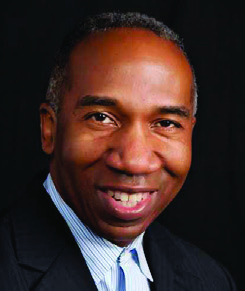 McCullough has extensive history in public health, including time as a medical epidemiologist for the Centers for Disease Control and Prevention (CDC) and as medical director of environmental health for the Chicago Department of Public Health. He describes himself as "someone who focuses on the health and well-being of people and the communities that I serve."
"Lexington will continue with strong public health leadership with Dr. McCullough joining us as the next commissioner of health," said Michael Friesen, chair of the Lexington-Fayette County Board of Health. "We are excited about the next steps for public health in central Kentucky."
McCullough earned an undergraduate degree from Stanford University and a medical degree from the Vanderbilt University School of Medicine. He has a master of public health degree from the University of Washington.
McCullough replaces Kraig Humbaugh, MD, who had served as commissioner of health since June 2016.
Jason Mullins, PA-C, Joins Baptist Health Cardiology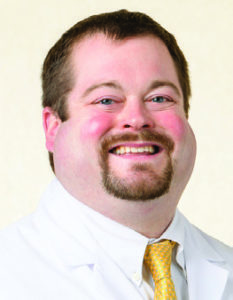 LEXINGTON Jason Mullins, PA-C, has joined the Baptist Health Cardiology team. As a certified physician assistant, Mullins offers cardiac care, from managing acute and chronic cardiovascular conditions to providing patient education.
He received a master's in physician assistant studies at the University of Kentucky and a bachelor's in psychology at Transylvania University. Mullins is accepting new patients at Baptist Health Medical Group Cardiology, 1002 Leawood Drive in Frankfort.