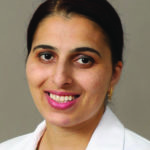 Baptist Health Primary Care Welcomes Jeevanjot Virk, MD, Family Medicine
LOUISVILLE Jeevanjot Virk, MD, has joined Baptist Health Louisville Primary Care Medical Group. Virk's services include well visits and disease prevention, health maintenance, and care for urgent conditions. Virk's practice is located at Baptist Health Medical Group Primary Care 11600 Main Street, Louisville, KY 40243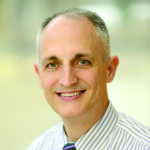 Marc Manley Named Executive Director of Cardiovascular Services at Baptist Health
LEXINGTON Marc Manley, MSN, RN, NE-BC, has been named executive director of Cardiovascular Services at Baptist Health Lexington.
During his career, Manley has held numerous healthcare leadership roles in community health systems, academic medical centers, and EMS/air medical operations. Other roles have included critical care transport nurse with Central Baptist Hospital and chief flight nurse for air medical programs in Kentucky and Georgia.
Manley earned his MSN with a focus in executive leadership and BSN from Chamberlain University. He is board-certified as a nurse executive. His passion is team development, nursing leadership development, and creating an environment of transparency and collective focus.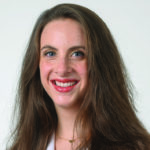 Leigha High, MD, joins Baptist Health OB/GYN
LEXINGTON Leigha High, MD, has joined Baptist Health Medical Group OB/GYN, located at 1700 Nicholasville Road, Suite 702 in Lexington.
High is a graduate of East Tennessee State University James H. Quillen College of Medicine and completed her Obstetrics and Gynecology residency at the University of Florida College of Medicine at Jacksonville. She is a member of the American College of Obstetrics & Gynecology and the American Association of Gynecologic Laparoscopists.
SEND YOUR NEWS ITEMS TO MD-UPDATE > news@md-update.com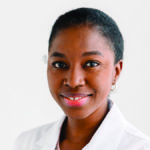 Chioma Chinelo Nwagbara, MD, Joins CHI Saint Joseph Medical Group in London
Cardiologist brings international experience to medical team
LONDON Chioma Chinelo Nwagbara, MD, has joined CHI Saint Joseph Medical Group – Cardiology in London, specializing in per-cutaneous coronary intervention. Growing up, Nwagbara witnessed her father's passion for the medical field. As a physician himself, his joy for his work inspired her to pursue her own dream of becoming a doctor.
Nwagbara received her master's in public health with an emphasis in biostatistics at the University of North Texas. She received her medical education at the University of Nigeria Enugu campus. Nwagbara also received the recognition of being a Biostatistics and Evaluation Services Training scholar from the University of North Texas Health.
Professionally, Nwagbara has performed research for the University of Alabama at Birmingham and the University of North Texas. She has also worked as a physician for the Institute of Human Virology, Nigeria.
"During my medical residency, I had the chance to experience what's called a catheterization laboratory," says Nwagbara. "Essentially, this an examination room where doctors find potential artery abnormalities. I was intrigued with how a visit to this lab could change the trajectory of a patient's illness and treatment. This began my interest in cardiology intervention."
Nwagbara is accepting new patients and will practice at 1025 Saint Joseph Lane in London. To make an appointment with Dr. Nwagbara, visit www.chisaintjosephhealth.org or call 606.864.4040.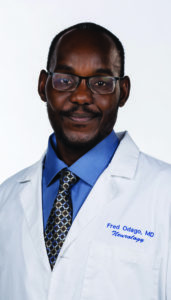 Fred Odago, MD, Joins CHI Saint Joseph Medical Group in Lexington
After a decade of scientific research, Odago joins local neurology team
LEXINGTON Fred Odago, MD, has joined CHI Saint Joseph Medical Group in Lexington as a neurologist. Growing up, Odago says he was subliminally influenced into the medical field by his uncle, who was the family's first physician. Odago eventually became a medical researcher; however, 10 years later, he entered medical school. The change of heart came after he realized he would have more of an impact as a physician in a clinical setting, rather than as a basic scientist within a lab.
"I was a nontraditional student when I went to medical school," says Odago. "I'd done a lot of research, and at that point realized I was ready to go into clinical practice. In medicine, I'm able to see the impact of medical research on patients directly. I'm still research-minded and was drawn to neurology due to the active research that is still ongoing to address neurological conditions such as ALS and because, historically, doctors are often trying to find answers that aren't always clear."
Odago received his medical degree from the University of Kentucky after working in research positions for a decade. Prior to employment or attending medical school, Odago was one of 30 international students from Kenya selected to attend Berea College in central Kentucky.
Professionally, Odago has received various professional accolades including Resident of the Month from the Department of Neurology at UK, and has participated in more than 15 publications, abstracts, and presentations throughout his career.
Saint Joseph Volunteer Guild Awards Scholarships to Local Students
Teens awarded for completing 75 hours of hospital volunteer work
LEXINGTON The Saint Joseph Hospital Volunteer Guild has awarded four scholarships to local students for their volunteer work at various CHI Saint Joseph Health hospitals. The four students selected are
Annah Baldwin, a Madison Central High School graduate attending EKU;
Rileigh Smith, a Frederick Douglass High School graduate attending UK;
Victoria Lowe, a Bryan Station High School graduate attending Hanover College;
Sarah Burress, a Henry Clay High School graduate attending Bluegrass Community and Technical College.
The four recipients have individually completed 150 hours of volunteering. Each student will receive a $2,000 scholarship toward their college education. For consideration, the recipients each held a 3.0 grade-point average during high school and submitted a personal essay about their interests and career goals.
"Each year we award students who exemplify the values of our organization," says Jane Foldes, scholarship chair, Saint Joseph Hospital Volunteer Guild. "We are proud of the robust philanthropic opportunities CHI Saint Joseph Health provides to our communities and the abilities it provides to these students to pursue their careers."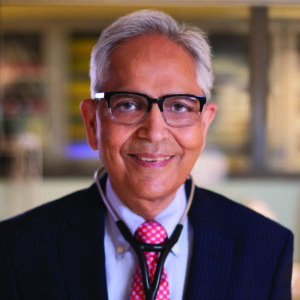 $1 Million Investment Enhances Heart Care in South Louisville
LOUISVILLE UofL Health – Mary & Elizabeth Hospital announced it has a new cardiac catheterization lab and is now providing enhanced heart care in south Louisville. With a $1 million investment, Mary & Elizabeth Hospital now has two cath labs and has expanded its team to ensure 24/7 care for heart attack patients.
"When someone has a STEMI heart attack, they need to get to the nearest cath lab as quickly as possible," says Melisa Adkins, CEO at UofL Health – Mary & Elizabeth Hospital. "These expanded services will positively impact the lives of those living in south Louisville and beyond by bringing life-saving care closer to home."
Expanded STEMI coverage at Mary & Elizabeth Hospital now provides around the clock access to care that can stop a heart attack doctors get vital data needed to make a diagnosis while the patient is enroute to the hospital. Once the patient arrives, a special heart care team immediately transports the patient to the cath lab, allowing physicians to clear the blockage sooner.
"The additional cath lab, along with 24/7 STEMI coverage, helps our team provide life-saving care faster than ever before, "says Arun Ummat, MD, medical director of cardiology at UofL Health—Mary & Elizabeth Hospital. "When an EKG comes to me on my cell phone, and I determine the patient is having an acute heart attack, all I have to do is press a button and the whole team is activated."
The new cath lab is operational and STEMI care is now available at Mary & Elizabeth Hospital 24/7.
Three New Physicians Join Lexington Clinic
LEXINGTON Lexington Clinic welcomed three new physicians in August 2021.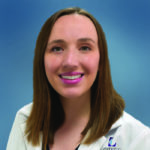 Rebekah McDaniel, DO, has joined family medicine at Lexington Clinic East. McDaniel completed a residency at St. Elizabeth Family Medicine Residency Program in Kentucky and received her medical degree from Lincoln Memorial University—DeBusk College of Osteopathic Medicine, Harrogate, Tennessee. She provides services in urgent care and family medicine, including care for minor injury and illness, diagnosis and treatment of sprains or strains, treatment of general illnesses, treatment of lacerations, and work injury treatment, labs, and x-ray.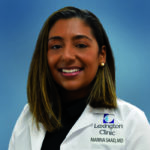 Marina Saad, MD, has joined hospital medicine based out of CHI Saint Joseph Health Office Park. Saad completed her residency in Internal Medicine at Manatee Memorial Hospital, Bradenton, Florida, and received her medical degree from Ross University School of Medicine, Portsmouth, Dominica. She is an internal medicine physician and provides services and care for inpatients at CHI Saint Joseph Health.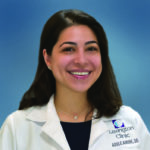 Adele Amine, DO, has joined endocrinology and is based at the main Lexington Clinic facility on South Broadway. Amine received her medical degree from the University of Pikeville – Kentucky College of Osteopathic Medicine. She completed her residency at Henry Ford in Michigan and fellowship training in endocrinology at the University of Kentucky. Amine provides services in general endocrinology and metabolism, diabetes mellitus, obesity and lipid-related disorders, thyroid and parathyroid disorders, pituitary disease, osteoporosis and adrenal disorder.
Lexington Clinic was founded in 1920 and is Central Kentucky's oldest and largest group practice with more than 200 providers in 30 different specialties and has more than 25 locations throughout Central Kentucky. Lexington Clinic serves more than 600,000 patients every year.