Physician Named Baptist Health Louisville President
LOUISVILLE In July, Jonathan A. Velez, MD, became president of Baptist Health Louisville taking over for Larry Gray, who retired after a 40-year career with Baptist Health.
The 51-year-old Velez had served as chief operations and physician executive at Gulf Coast Medical Center in Ft. Myers, Florida.
"Dr. Velez's has a wealth of experience in several key areas, including building relationships with medical staff, overseeing a robot-assisted surgery program, and adopting best practices to improve the quality of patient care, said Patrick Falvey, Baptist Health system chief operating officer.
"We look forward to working with Dr. Velez at Baptist Health Louisville, where we have several major projects including a heart surgery expansion with new cath labs, a 40-bed rehabilitation hospital in the East End and our Baptist Health Breckenridge healthplex set to open in July," said Carl Thomas, hospital administrative board chair.
Velez began his healthcare career in Colorado Springs, Colorado spending 11 years as an emergency medicine physician. The University of Pennsylvania School of Medicine graduate received his bachelor's degree in computer science.
gree in computer science. While working in the ER, Velez took on administrative roles melding his information technology and medicine backgrounds. In 2007, he joined Memorial Health System in Colorado Springs as its chief medical information officer (CMIO). He left that position in 2012
when he joined H a r t f o r d He a l t h C a r e Corporation in Connecticut, as VP and CMIO for the five-hospital system. There, he led the effort to implement the Epic electronic medical record. In 2015, he was promoted to VP of medical affairs. In 2017, he moved to Florida to join Lee Health's Gulf Coast Medical Center.
---
New Surgeon and Gastroenterologist Join Baptist Health Louisville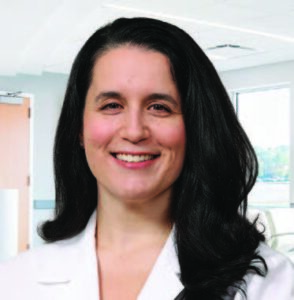 LOUISVILLE Katherine Yared, MD has joined the Baptist Health General Surgery team. Yared specializes in general surgery procedures, breast surgery, minimally invasive surgery, as well as gallbladder surgery and hernia repair. Yared has a certification in LGBT Health and Wellness Competency.
She trained at the University of Louisville School of Medicine, earning a Distinction in Medical Education honor. Yared completed her General Surgery residency at the University of Tennessee Medical Center.
---
New Gastroenterologist Joins Baptist Health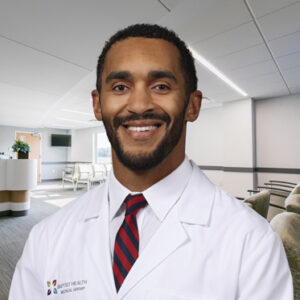 LOUISVILLE H a r r i s o n Daniel, MD is joining Baptist Health Medical Group Gastroenterology, with practice locations in La Grange, Louisville, and Shelbyville.
Daniel specializes in the diagnosis and treatment of conditions affecting the esophagus, stomach, intestines, and colon. He received his medical degree from the University of Tennessee College of Medicine and completed an Internal Medicine residency and Gastroenterology fellowship at the University of Louisville.
---
Erin Drenkhahn, MD, Joins Baptist Health Medical Group in Lexington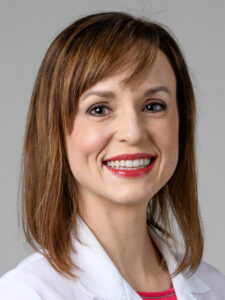 LEXINGTON Erin Drenkhahn, MD, has joined the Baptist Health team to offer family care for life, seeing patients of all ages from newborns to seniors.
Her services include preventive care, well visits, and care for chronic conditions, including diabetes and hypertension. Drenkhahn is board certified in family medicine and serves as the chairperson of outpatient medicine at Baptist Health. Drenkhahn is a graduate of the Saint Louis University School of Medicine. She completed her Family and Community Medicine residency at the University of Kentucky Albert B. Chandler Hospital.
---
New Physician Joins Baptist Health Medical Group in Elizabethtown and Bardstown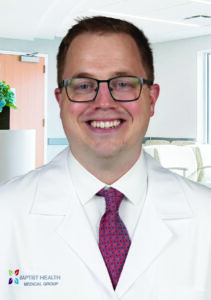 LIZABETHTOWN Jeffrey Austin, MD, has joined Baptist Health Medical Group General Surgery to offer compassionate, patient-centered care.
Austin specializes in da Vinci® robotic surgery and minimally invasive laparoscopic and endoscopic surgical procedures involving the thyroid, parathyroid, gallbladder and colon, as well as abdominal hernia repair and more.
A native of Bowling Green, Kentucky, Austin earned his medical degree from the University of Louisville School of Medicine and completed his general surgery residency at Charleston Area Medical Center in Charleston, West Virginia. He has earned certification in da Vinci Xi™ robotic surgery as well as endoscopic and laparoscopic surgeries. In addition, he has completed the Advanced Surgical Skills for Exposure in Trauma course. He is a member of the American College of Surgeons and the American Medical Association.
---
UofL Health and Lifepoint Rehabilitation Celebrate Opening of New Rehabilitation Hospital in Louisville
LOUISVILLE On July 19, 2023, UofL Health and Lifepoint Rehabilitation, a business unit of Lifepoint Health, celebrated the opening of Frazier Rehabilitation Hospital – Brownsboro, a 55,000-square-foot inpatient rehabilitation hospital now serving patients in eastern Louisville.
"Accessible and affordable healthcare is a right for every Kentuckian," said Kentucky Lt. Governor Jacqueline Coleman in attendance. "The new Frazier Rehabilitation Hospital – Brownsboro will help patients recover and return home. I applaud UofL Health and Lifepoint Rehabilitation for their investment in Team Kentucky."
With 40 beds, the new facility anticipates serving more than 1,200 patients each year, addressing a growing need for inpatient rehabilitation services throughout the region. Inpatient rehabilitation facilities offer patient-centered therapy programs designed to support those who have experienced a loss of function from an injury or illness through intensive, specialized treatment and recovery.
"UofL Health and Lifepoint Health are proud to share the common rehabilitation goal of helping each individual reach their fullest potential," said Tom Miller, CEO of UofL Health. "This new hospital increases rehabilitation access in multiple ways. The location is convenient for the growing east end of Louisville, and it frees up essential space to further grow specialty programs only available downtown. I applaud Lifepoint for this joint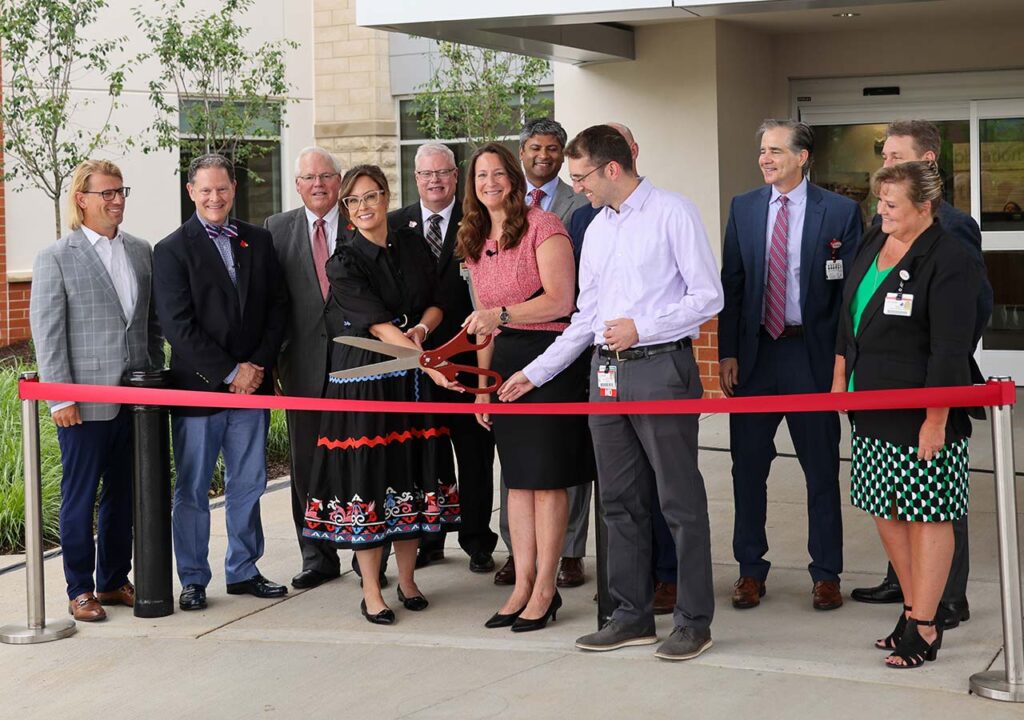 investment and we look forward to serving even more of our community." Frazier Rehabilitation Hospital – Brownsboro provides acute rehabilitation and recovery for patients who suffer from stroke, traumatic brain injury, spinal cord injury, complex neurological disorders, orthopedic conditions, multiple traumas, amputation, and other injuries or disorders. The facility includes all private rooms, a secured brain injury unit with private dining and therapy gym, a therapeutic exterior courtyard outfitted with activities and equipment to promote ambulation, large interdisciplinary therapy gyms and a transitional living apartment designed to support patients in preparing for activities of daily living.
"We are proud to partner with UofL Health as we expand access to care for inpatient rehabilitation services in Louisville," said Russ Bailey, President of Lifepoint Rehabilitation. "We strive in all that we do to help our patients recover as comprehensively as we can, so that they may return to their families and their daily lives as quickly as possible. We do this by bringing our industry-leading and evidence-driven framework for high-quality rehabilitation care. We're excited to welcome patients to Frazier Rehabilitation Hospital – Brownsboro, and grateful to work alongside UofL Health as we advance our mission of making communities healthier."