Baptist Health Invests in Robotic Bronchoscopy for Minimally Invasive, Earlier Lung Cancer Diagnosis
LOUISVILLE Patients at five Baptist Health hospitals will soon benefit from a same-day procedure to diagnose and treat lung cancer, using robot-assisted technology.
Baptist Health Floyd was the first to begin using the Ion™ endoluminal system in February and has performed 16 procedures using robotic bronchoscopy. The robotic bronchoscopy program will be phased in at Baptist Health Louisville, Baptist Health Hardin, Baptist Health Lexington, and Baptist Health Paducah
"Robotic bronchoscopy is an approach that helps us safely and quickly access lesions or nodules deeper in the lung, near a major blood vessel or near a portion of already diseased lung," says Angela Mahan, MD, a Baptist Health Medical Group thoracic surgeon and system medical director for thoracic oncology.
"With this system, we can catch small lung cancers in the early, most treatable stages and avoid subsequent biopsies. The earlier the diagnosis, the sooner we can begin treatment, giving patients their best chance at a longer life."
The robotic approach is also beneficial for those with other health concerns, such as severe lung disease or active smoking, both of which can increase infection risk or other rare complications associated with more traditional biopsy options.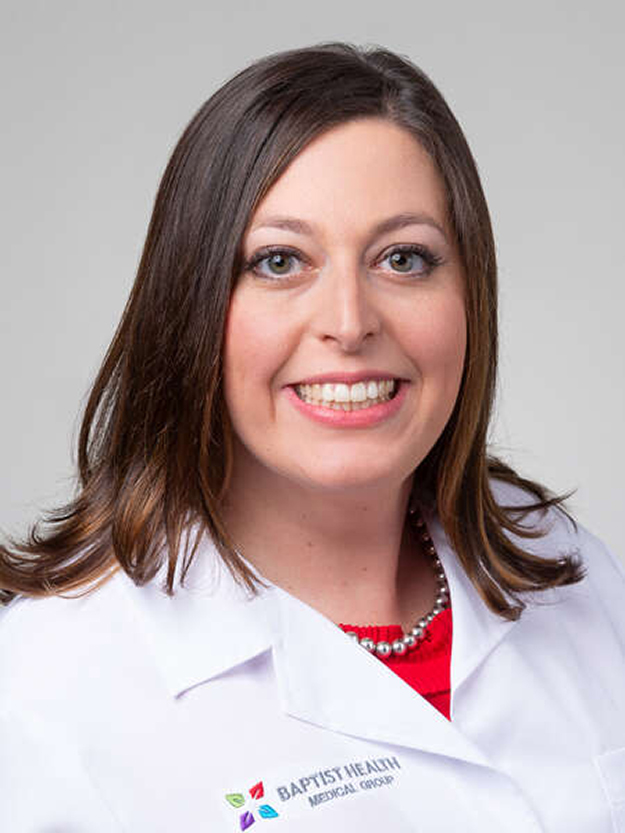 Robotic bronchoscopy uses an ultra-thin, flexible tube with a camera in it, going in the nose or mouth and through narrow airways in the lung to the lesion. The catheter can move 180 degrees in all directions and can navigate through the lungs to reach nodules in any airway segment.
Once the nodule is reached, the catheter is locked into place and a needle collects tissue from the mass or nodule. The outpatient procedure, performed under general anesthesia, takes one to two hours. Patients usually go home the same day, with some soreness or numbness in the mouth and throat.
"Baptist Health is investing in leading-edge cancer care solutions such as robotic bronchoscopy to help detect lung cancer earlier, when more effective treatment options are available," said Amanda Henson, Baptist Health system vice president, service lines. "We want people to know that if they choose Baptist Health for their lung issues, they have access to a higher level of care."
An annual lung CT screening test, which uses a low dose of radiation, can detect the cancer when it's small. The non-invasive screening is recommended for those most at risk for lung cancer: those over age 50 who have smoked, those who once smoked heavily but quit, those with a history of lung cancer, and those with other risk factors such as exposure to asbestos or who have chronic obstructive pulmonary disease (COPD). All Baptist Health hospitals offer lung CT screening.
Baptist Health has partnered with Ion's maker previously. Ion is made by Intuitive, the company that makes the da Vinci® surgical system, and is built on more than two decades of leadership in robot-assisted technology. Baptist Health currently has da Vinci robotic surgical systems at six of its owned hospitals.
---
Baptist Health Acquires Paris Practice
LEXINGTON Baptist Health has acquired Cardiovascular and Sleep Consulting Services in Paris. The practice, now named Baptist Health Medical Group Cardiology, remains at its original location at 24 Clinic Drive in Paris. Services offered include stress testing, echo, stress echo, carotid studies, peripheral arterial studies, EKG, heart monitors, and device checks.
The practice includes cardiologist Cristen "Kelly" Waespe, MD, a graduate of the UK College of Medicine, as well as Autumn "Brooke" Schneider, APRN; Kimberly Hamilton, APRN; and Jennie Trautwein, APRN.
---
New Physicians and PAs Join CHI Saint Joseph Medical Group – Cardiology
NICHOLASVILLE CHI Saint Joseph Medical Group – Cardiology continues to grow with the addition of Shawn Flynn, MD. Flynn, a Louisville native who has worked throughout Kentucky, says going into the medicine was an easy decision for him. His faith in Jesus Christ is paramount, and he believes he was meant to serve his community.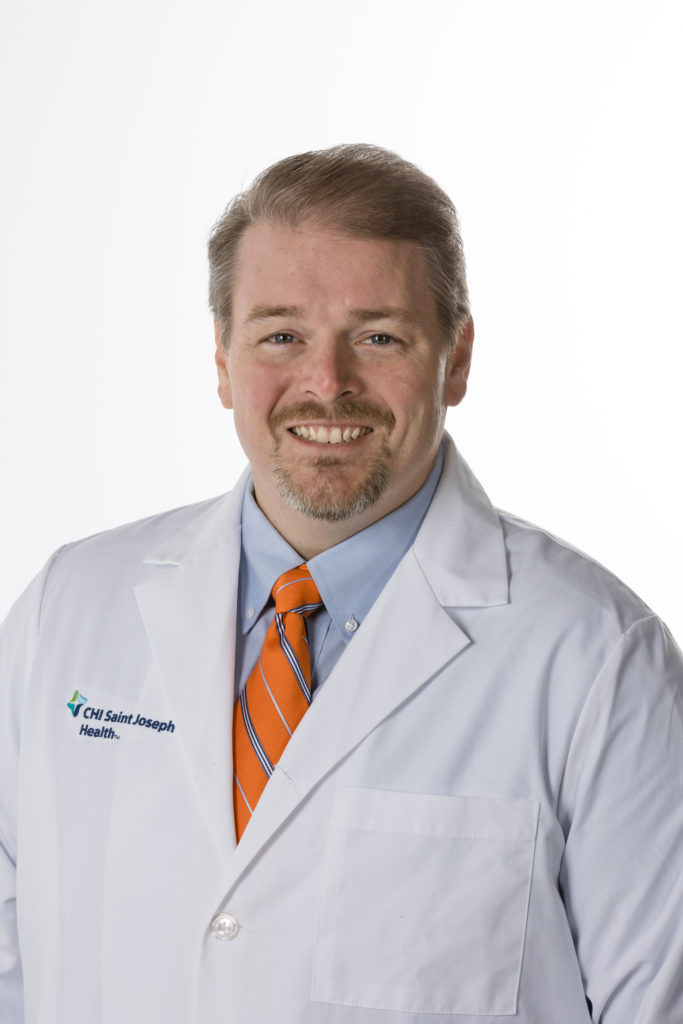 "I felt called by God to go into medicine. As a Christian cardiologist, I can help take care of all matters of the heart. For patients, it's a very scary time, and I think I can counsel them physically and spiritually. I can walk alongside them on whatever path they may be on at that time," says Flynn.
Flynn is a proponent of prevention and regularly reminds his patients that exercise, quitting smoking, and lowering carbohydrate intake can help achieve a healthy heart. Flynn earned his BS and MS in biochemistry and medical degree from the University of Louisville. He is certified by the American Board of Internal Medicine in Cardiovascular Disease and Interventional Cardiology
---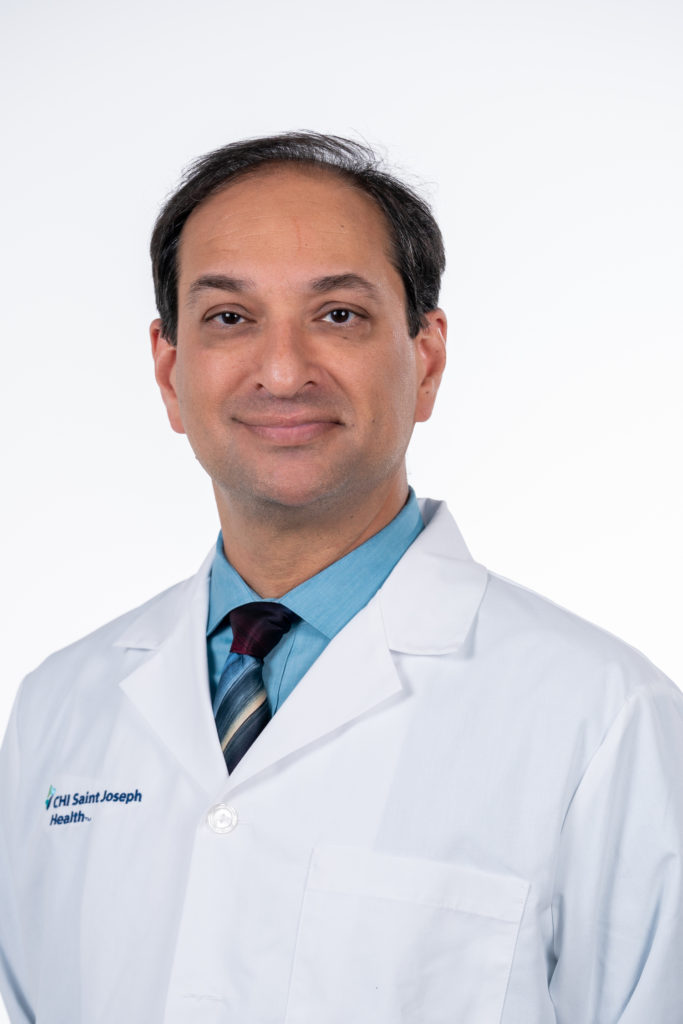 LEXINGTON Sharat Koul, DO, has joined the CHI Saint Joseph Medical Group – Cardiology team in Lexington, Nicholasville, Mount Sterling, and Lebanon. Koul brings more than two decades of medical experience and a selfless, patient-first philosophy to the team.
Koul has served communities across the country, working at hospitals and medical centers in Evanston, Illinois, Chicago, Lexington, Atlanta, and Danville, where he served as medical director of Vascular Disease and Limb Preservation at Ephraim McDowell Regional Medical Center. Koul has spent the last 15 years in the cardiovascular field as an interventional cardiologist and medical director.
Koul earned his BA in biology from the University of Virginia and his DO degree from the Kirksville College of Osteopathic Medicine in Missouri. He completed medical training at the Cleveland Clinic. His work has been published more than a dozen times in manuscripts, publications, and journals. Koul also co-owns a carotid artery mechanical dilatation-perfusion catheter patent. He is certified in interventional cardiology and cardiovascular disease by the American Board of Internal Medicine, among other certifications. He is also a fellow of the American College of Cardiology and the Society of Cardiac Angiography and Interventions.
---
MOUNT STERLING Renita Crouch, PA, has joined the CHI Saint Joseph Medical Group – Cardiology team in Mt. Sterling. Crouch has worked in cardiology throughout her more than three decades in health care. Her interest in the medical field started at an early age when her father was diagnosed with heart disease, and she credits her parents for supporting her as she found a career she loved.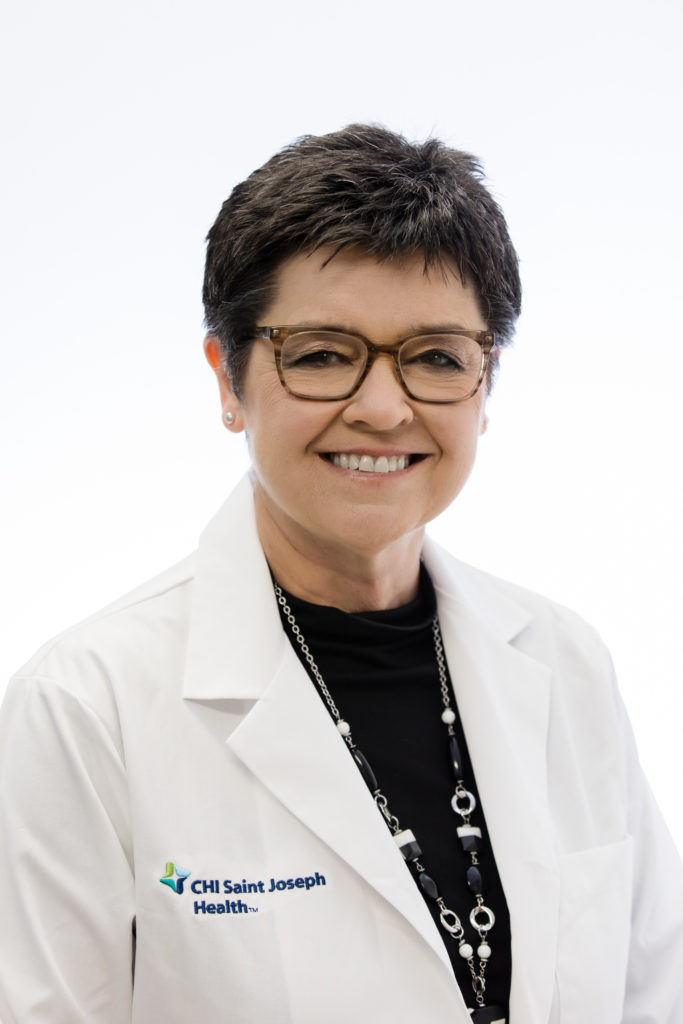 Crouch graduated from UK where she completed the physician assistant program and has an extensive background in caring for cardiology patients and primary and secondary prevention. She is certified by the National Commission on Certification of Physician Assistants and has earned certifications in advanced cardiovascular life support and cardiopulmonary resuscitation. Crouch is also a member of the Kentucky Academy of Physician Assistants and the American Academy of Physician Assistants.
---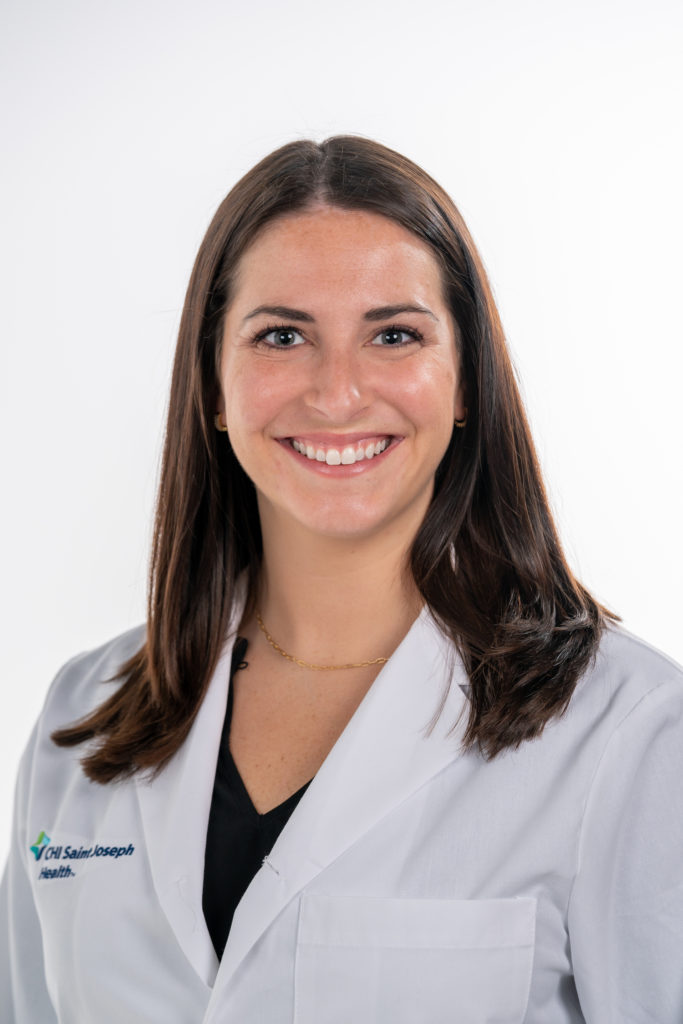 LEXINGTON Brittnee Angle, PA-C, has joined CHI Saint Joseph Medical Group – Cardiology in Mount Sterling, Lexington, Lebanon, and Nicholasville.
Angle is certified by the National Commission on Certification of Physician Assistants (NCCPA) and has an American Heart Association Advanced Cardiovascular Life Support (ACLS) certification. She graduated magna cum laude with a BS in human nutrition and a MS in physician assistant studies from the University of Kentucky
---
CHI Saint Joseph Health Welcomes New Vice President of Mission Integration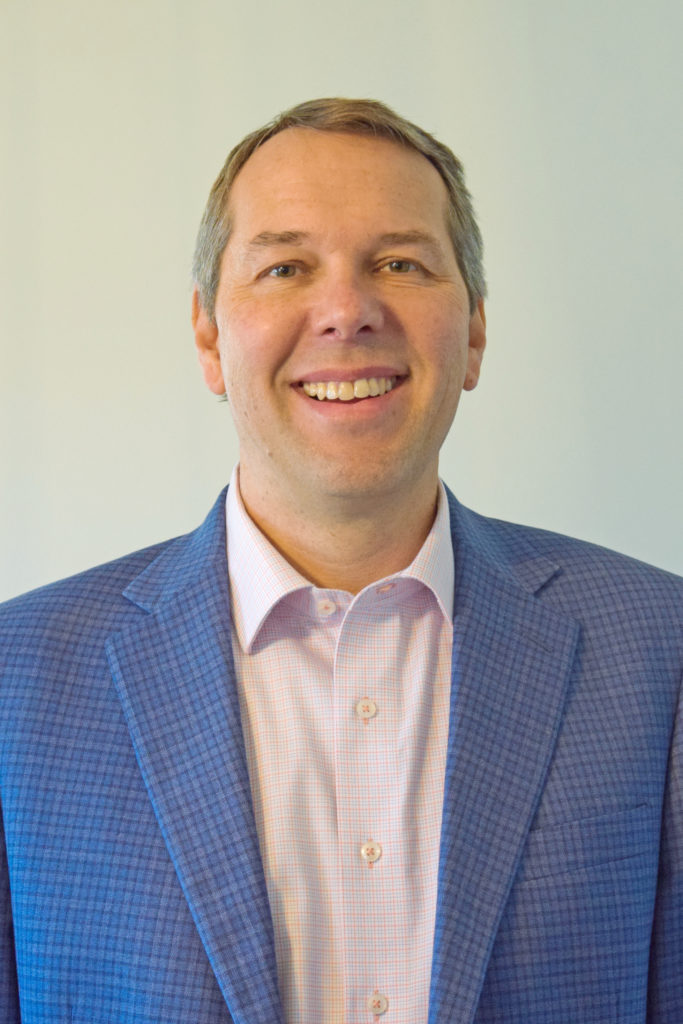 LEXINGTON CHI Saint Joseph Health welcomed David M. Franz, MHA, MAHCM, FACHE, as the new market vice president of mission integration. Franz will lead efforts to integrate the ministry's mission "to make the healing presence of God known in our world by improving the health of the people we serve, especially those who are vulnerable, while we advance social justice for all" into the day-today work of caregivers across Kentucky.
"We are excited to welcome David to lead our mission integration efforts as we live our mission in everything we do," says Anthony Houston, EdD, FACHE, CEO, CHI Saint Joseph Health. "When we talk about human kindness, we recognize that caring for the mind, body and spirit of not only our patients, but also our caregivers, is important to providing the highest quality of care across our ministry."
Franz brings more than 25 years of experience in health care to the role, the last eight as director of Mission Integration at Ascension Living in St. Louis, Missouri. In that role, he established mission integration infrastructure and strategy for ethics, community benefit, resident experience, and spiritual care for over 50 senior care ministries around the country. He developed and implemented multi-level formation programs for executive and community leadership to promote Ascension's mission and values and understanding of ministry.
Franz will also lead Mission Integration across the Southeast Division of CommonSpirit Health, which includes health care systems in Arkansas, Ohio and Tennessee/Georgia.
---
Saint Joseph Jessamine Welcomes Podiatrist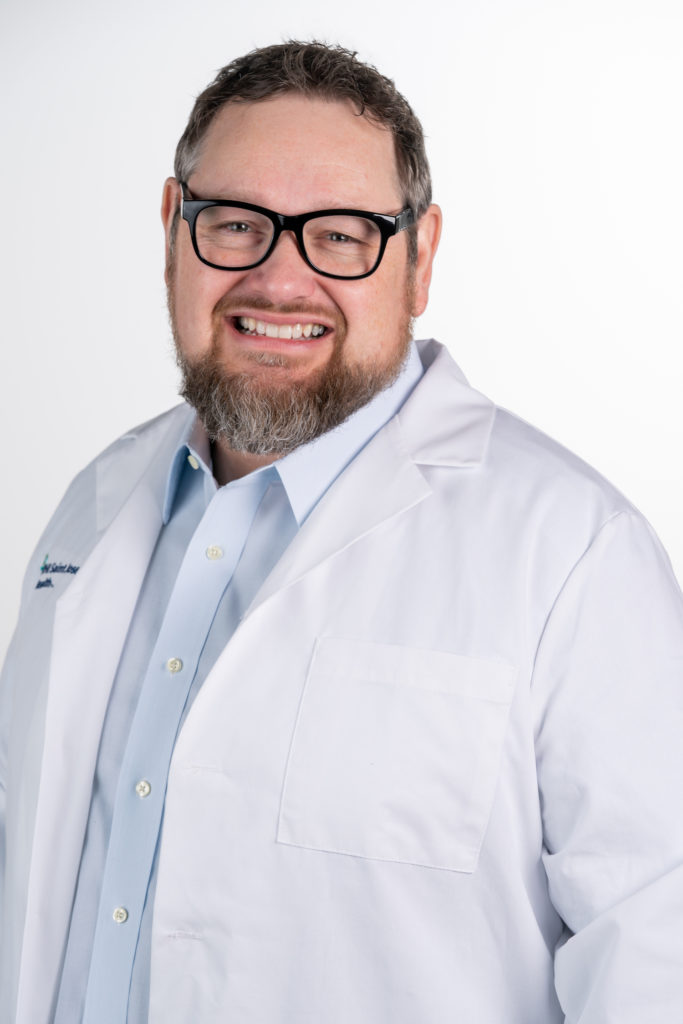 NICHOLASVILLE Joseph Skurka, DPM, recently joined CHI Saint Joseph Health – Podiatry, practicing at Saint Joseph Jessamine in Nicholasville as well as the Wound Care Center at Saint Joseph Hospital in Lexington. Joseph Skurka, DPM A Michigan native, Skurka attended Michigan State University, where he received a BS in physiology and microbiology. He received a master's degree in education from the University of Alaska Fairbanks. In 2008, he returned to school and received his Doctor of Podiatric Medicine degree from Barry University in Miami, Florida. Skurka is certified by the American Board of Preventive Medicine.
---
New Bariatric Surgeon Joins CHI Saint Joseph Health – Center for Weight Loss Surgery
LEXINGTON David Swedler, DO, has joined the CHI Saint Joseph Health – Center for Weight Loss Surgery, where he will serve as a robotic bariatric surgery specialist in the Lexington area.
Originally from the Midwest, Swedler completed his general surgery residency in Brooklyn, New York, and did a fellowship in advanced gastrointestinal minimally invasive surgery in Miami, Florida. He continued as a surgeon in Washington state, where he was one of three surgeons in the highest volume robotic bariatric surgery practice in the United States.
"I am very fortunate to be part of the team in weight loss surgery," says Swedler. "This practice enables me to take the time to get to know people on a deeper level, and go through their weight loss journey with them. I see firsthand the positive and profound changes in peoples' mental and physical health over time, and that's very rewarding."
Swedler specializes in robotic bariatric surgery, including complex revision procedures, and is looking forward to helping patients in the Lexington area embark on weight loss and overall health journeys – watching their transformation thanks in large part to the weight loss surgery.
"I went into health care because I wanted to be a useful member in the community," says Swedler. "I never imagined just how much joy this career would bring me as I've helped so many people achieve personal goals they have never been able to reach before in their lives. With the advancements of minimally invasive surgery, particularly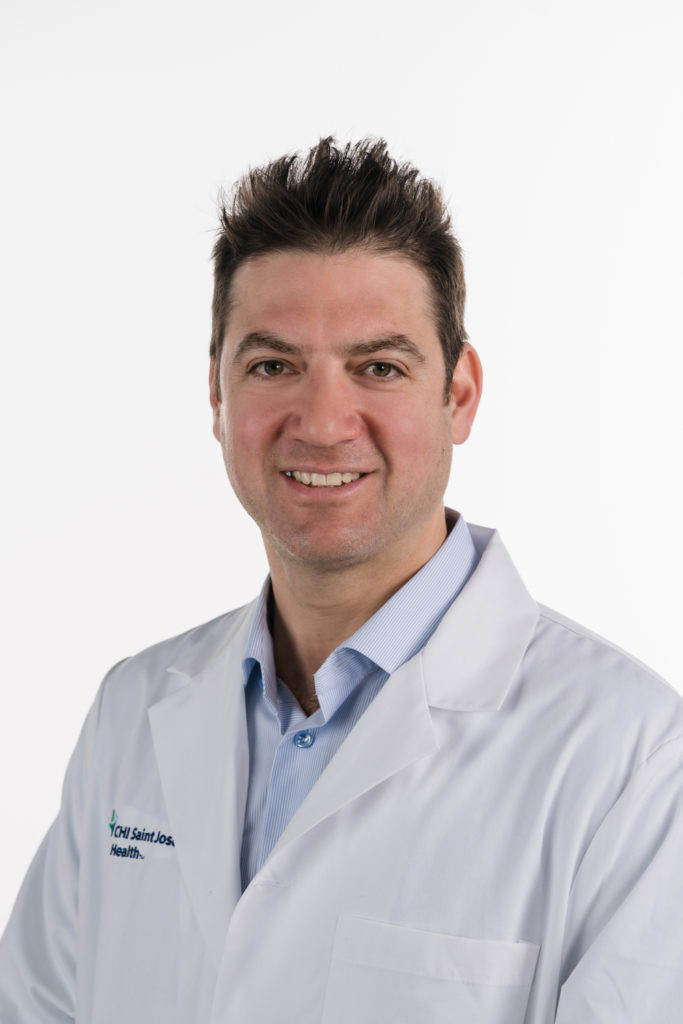 robotics, we have much more extensive knowledge of bariatric surgery compared to even 10 years ago. This translates to excellent patient experiences and great outcomes."
Swedler has practiced general surgery for nearly 10 years, specializing exclusively in bariatric surgery since 2016, working at hospitals in New York, Florida, and Washington. He is a certified American Society for Metabolic and Bariatric Surgeon (ASMBS). Swedler earned his BS in molecular genetics at The Ohio State University and completed his DO degree at Touro University in Vallejo, California
---
Lexington Clinic Welcomes Three New Physicians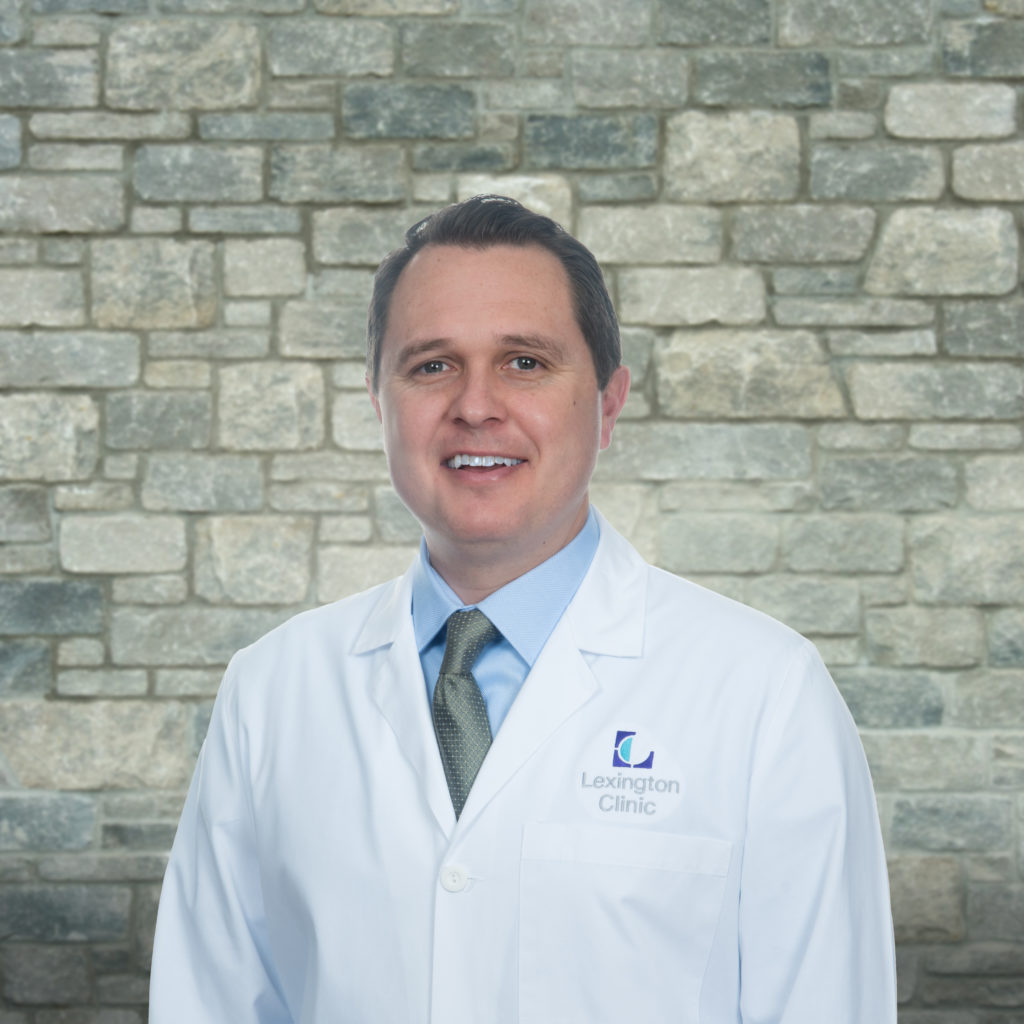 Benjamin 'Bo" Schneider, MD, joined Lexington Clinic Or thopedics-Spor ts Medicine on Bob-OLink Drive. Schneider is board certified in forefoot, rearfoot, and ankle reconstruction surgery by the American College of Foot and Ankle Surgeons. He specializes in orthopedic services and sports medicine focusing on the foot and ankle for athletic and traumatic injuries, as well as treatment of degenerative conditions of the foot and ankle, including total ankle replacement, bunions, hammertoes ankle and foot arthroscopy and minimally invasive surgery techniques.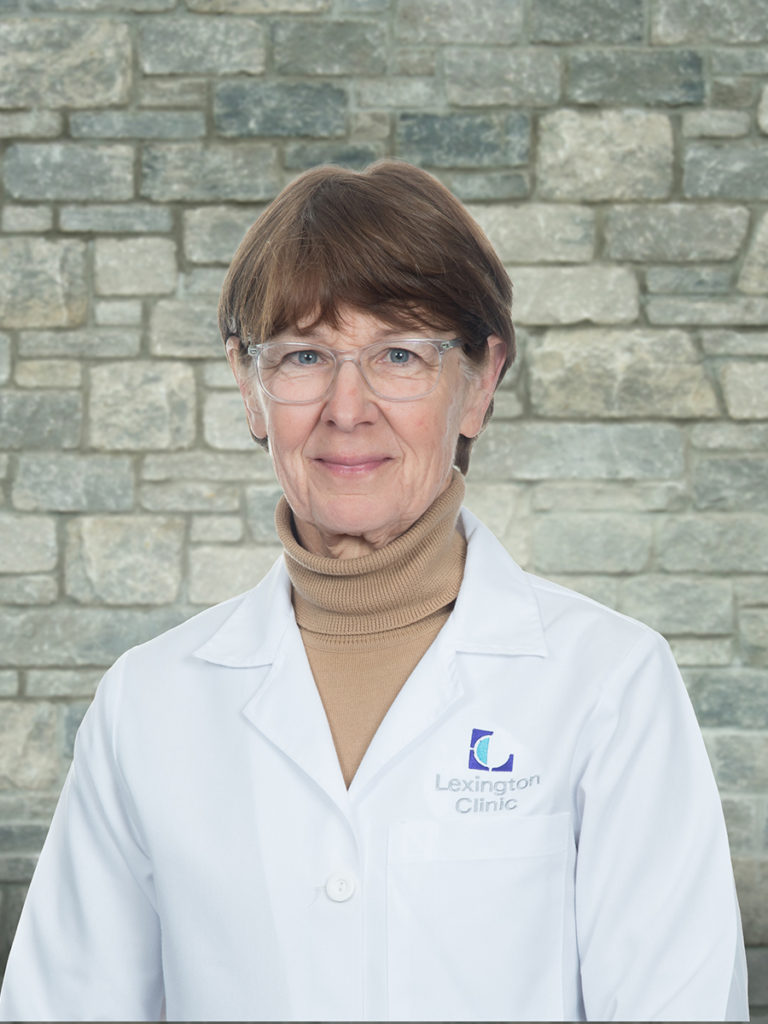 Regina Raab, MD, joined Lexington Clinic Neurology at the Clinic's South Broadway location. Raab received her medical degree from Northwestern University Medical School and completed her residency in neurology at Northwestern University Hospitals. Raab's professional interests include sleep medicine and traumatic brain injury.
---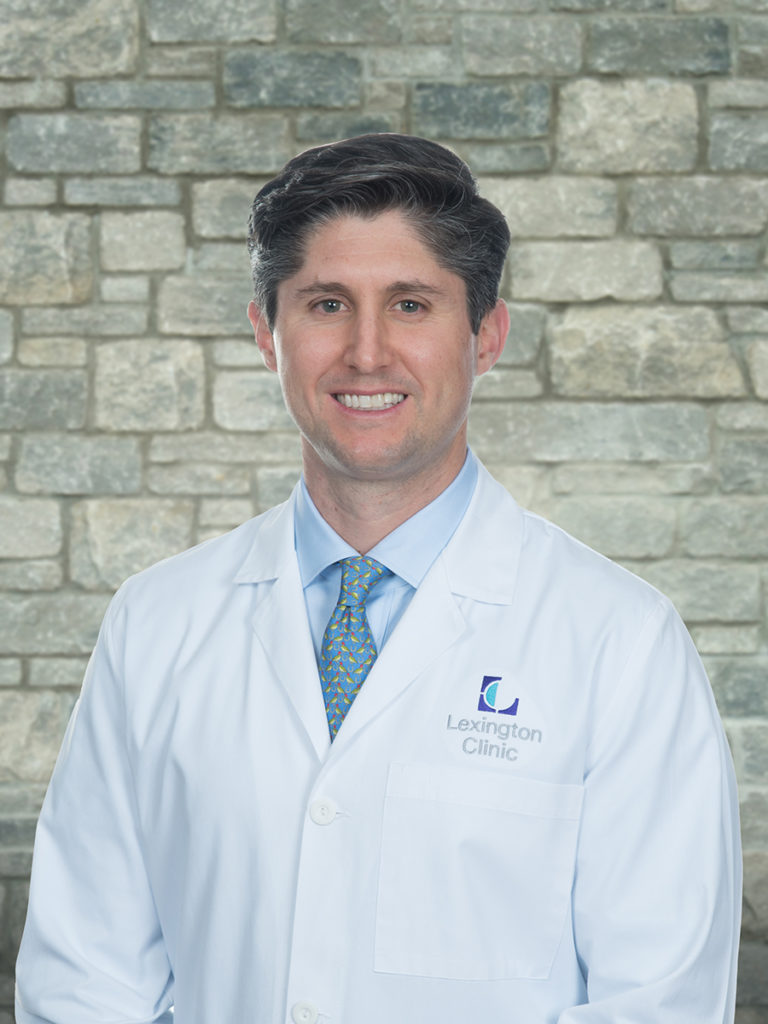 Brandon Gish, MD, joined Lexington Clinic Pain Medicine at South Broadway. Gish is board-certified in anesthesiology and pain medicine and utilizes a multimodal approach to pain management to promote an active lifestyle, avoid pain medications, and alleviate pain. His goal is to restore function, mobility, and overall wellness for patients utilizing treatments including epidural injections, facet radiofrequency ablation, neuromodulation (spinal cord and DRG stimulation), minimally invasive lumbar decompression (mild), and basivertebral nerve ablation (Intracept).
---
New COO at Lexington Clinic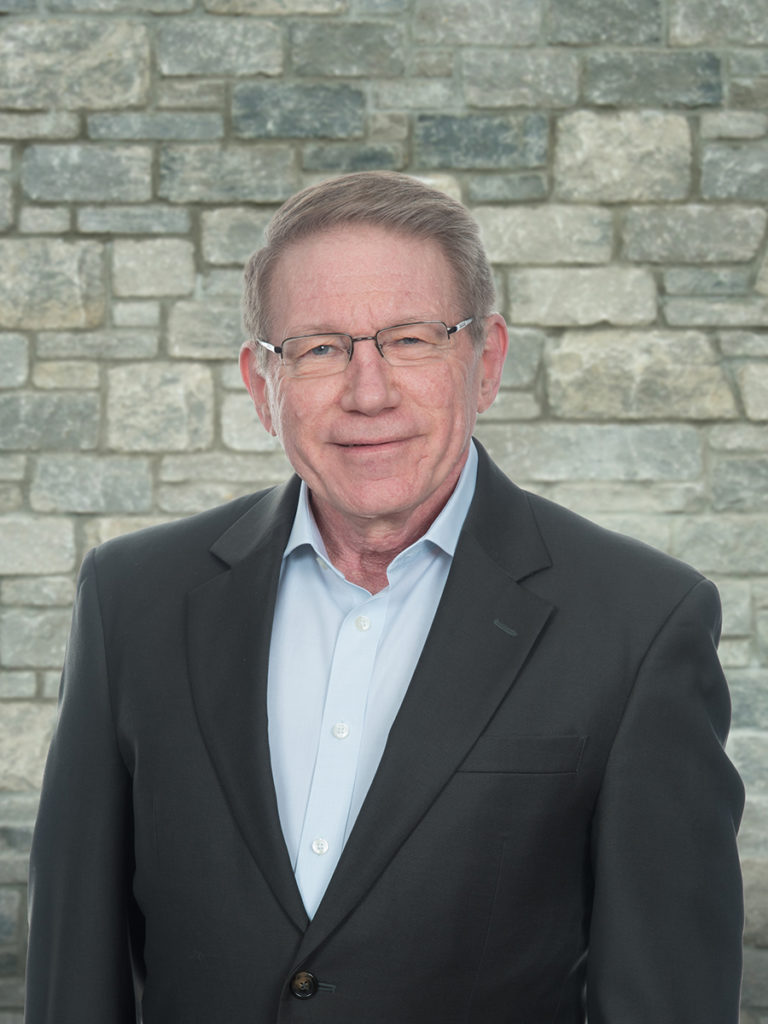 Lexington Clinic welcomed Gary Lake as its chief operating officer of Surgical & Technical Services. Lake comes from Midwest Medical in Wisconsin, where he served as the COO and led healthcare operations and designed business solutions alongside C-suite executives to direct project teams for a successful merger and transition of all systems, processes, and operations, integrating departments and staff with the acquiring entity.
Gary earned his MS in industrial engineering at Purdue University. He has previously served at CHI in Omaha, Nebraska, where he served as the division director of Neuroscience and Stroke, overseeing the orthopedic spine hospital.
"Gary's background in operations, strategy and core business solutions are critical as we continue to grow and expand our services to serve the healthcare needs of Central Kentucky," says Stephen J. Behnke, Lexington Clinic CEO.
Lexington Clinic Partners with agilon health to Introduce Value-based Primary Care Delivery
Lexington Clinic has formed a new partnership with agilon health inc. (NYSE: AGL), to transition its primary care delivery system to a full-risk, value-based care model to enhance outcomes and quality of care for Central Kentucky Medicare patients beginning in 2024.
"Partnering with agilon health is a natural fit for Lexington Clinic, where our mission is to constantly innovate and improve healthcare access for Kentuckians," says Stephen J. Behnke, MD, MBA, CEO, Lexington Clinic. "With the support and partnership of agilon health, we will meet the challenges of tomorrow head on with a model rooted in value for our patients and the principle that our patients and their whole health should be at the center of how we operate."
Lexington Clinic is the largest multi-specialty medical group in Central Kentucky, with 25 locations in a region of 1.3 million residents. Founded in 1920, Lexington Clinic has a "rich history of medical innovation and superior care," as it treats 2,000 patients per day, or 600,000 annually. Today, the company has more than 200 providers, in over 30 specialties, supported by a staff of 1,000 professionals and 60 primary care providers.
Lexington Clinic's 2023 Board of Directors
At Lexington Clinic's annual Board of Directors meeting the following officers were elected to serve for the year: Michael T. Cecil, MD, president; Kyle J. Childers, MD, vice-president; Robby K. Hutchinson, MD, secretary; and Tharun Karthikeyan, MD, treasurer.
Other members of the board include An-Yu Chen, MD, Brandon Devers, MD, Jamil Farooqui, MD, Kimberly Hudson MD, Jordan Prendergast, MD, Mr. Nick Rowe, and Mr. Alan Stein.
"Lexington Clinic is committed to perfecting the patient experience. By using modern data analytics, best practice protocols, experience, and compassion, we aim to provide the highest quality care to the people of Central Kentucky," said Dr. Cecil, board president.