Device allows doctors to make adjustments virtually
LOUISVILLE Norton Neuroscience Institute is using new technology so certain patients with Parkinson's and other movement disorders can be treated without always having to go into the doctor's office.
Some Parkinson's patients undergo a procedure called deep brain stimulation (DBS). DBS surgery involves implanting wires to each side of the brain and connecting those wires to an implanted device in the chest. The device, like a defibrillator, generates electrical pulses that change the movement circuitry of the brain, helping regulate control over unwanted movement, such as hand shaking and tremors.
NeuroSphere Virtual Clinic, recently approved by the FDA, allows Norton physicians and specialists to interact with a patient's implanted device remotely, via an app. The virtual clinic is designed to allow physicians to access the device, even hundreds of miles away. This enables physicians to ensure the device is functioning properly, change settings, or even prescribe new treatment settings.
Changes made in the app are relayed directly to the patient's compatible iOS smartphone or Apple iPod touch mobile device.
The goal of the virtual clinic is to make it easier for the patients who do not live close to necessary medical care and are unduly burdened by access to care. Additionally impacted are patients who are unable to get to the doctor's office because of circumstances like the COVID-19 pandemic.
Abigail Rao, MD, neurosurgeon with Norton Neuroscience Institute, was the first in the Louisville area to use advanced techniques that do not require the patient to be awake during DBS surgery. This allows for greater patient comfort and lower surgical risks.
"DBS can help patients regain smoother, more normal movements, less slowness and less excessive movements that can develop as a side effect or consequence of long-term medication use," says Rao. "We often see very positive outcomes."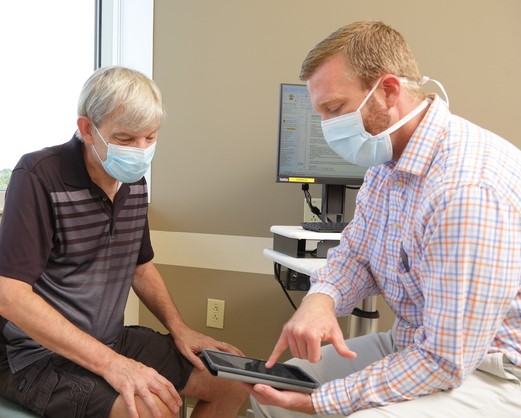 "We've found the virtual clinic to be optimal for DBS patients who have challenges coming into the office, whether it be length of travel to logistics to mobility issues. It's also an option for patients who feel safer and more comfortable staying at home."
Rao continues, "The virtual clinic can be used for patients with essential tremor or any other diagnosis in which DBS is an option. DBS also is FDA approved for dystonia, epilepsy, and OCD. The details of how the DBS is done—meaning what part of the brain is targeted by the surgeons with the leads—differ by the disease that is being treated.
Virtual Device Allows Remote Adjustments
After DBS surgery, doctors may need to adjust the device for optimal stimulation. This responsibility belongs to the patient's neurologist, such as Justin T. Phillips, MD, who is also the director of movement disorders with Norton Neuroscience Institute.
"We have collectively learned that, in many cases, remote care can be nearly equivalent to in- person care. Some research studies indicate non-inferiority of outcomes for remote care when it comes to Parkinson's disease and other movement disorders," says Phillips.
"As Parkinson's progresses, patients have more challenges getting around. Being able to help patients in their own homes can make the experience better for them and their families," says Phillips.
---
Justin T. Phillips, MD, director of movement disorders with Norton Neuroscience Institute, explains how a patient with Parkinson's disease can monitor their symptoms.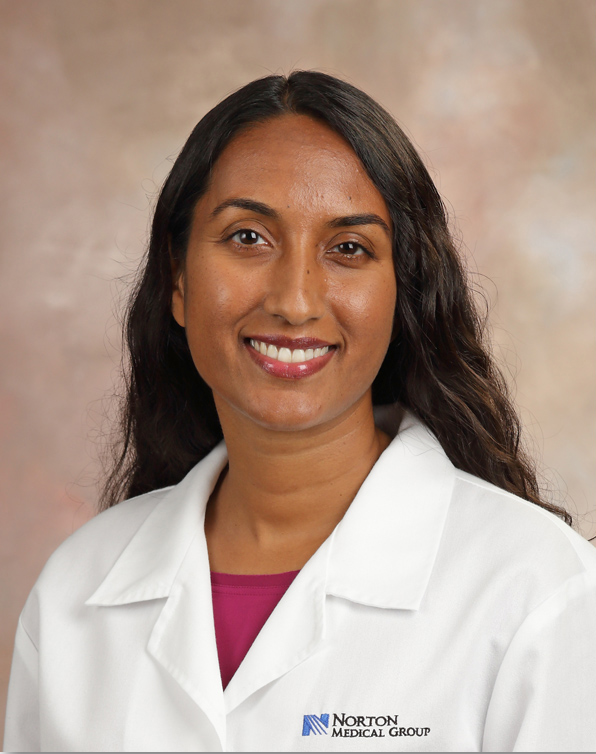 The NeuroSphere Virtual Clinic is compatible with Abbott's suite of neuromodulation technologies, including Infinity™ DBS System for patients with Parkinson's disease or essential tremor of the upper extremities, Proclaim™ XR SCS System for patients living with chronic pain of the trunk and/or limbs, and Proclaim™ DRG Neurostimulation System for patients with chronic pain in the lower limbs caused by complex regional pain syndrome or causalgia.