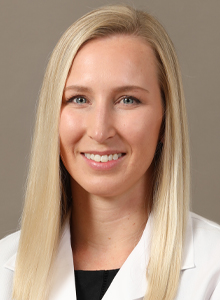 LOUISVILLE Heidi Mahnken, MD, general surgeon, joins Baptist Health Medical Group to offer compassionate, patient-centered care. Mahnken specializes in general surgery procedures, including reflux surgery, hiatal hernia surgery, and minimally invasive surgery, along with gallbladder surgery and hernia repair.
Mahnken graduated from the University of Oklahoma College of Medicine, completed a residency in general surgery at the University of Oklahoma College of Medicine, Department of Surgery as well as a fellowship in surgical critical care at the University of Texas Southwestern Medical Center/Parkland Hospital in Dallas, Texas.
Mahnken will be practicing at BHMG General Surgery located at 4001 Kresge Way, Suite 200, in Louisville.
---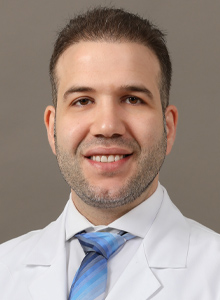 SHELBYVILLE Enaam Alsoufi, MD, and David Picklesimer, MD, have joined BHMG offering primary care for the entire family for residents of Shelbyville and the surrounding area at 60 Stonecrest Court, Suite 140 in Shelbyville.
Alsoufi and Picklesimer's services include pediatric and adult well visits and preventive medicine, health maintenance, in-office procedures, and care for urgent conditions. They are both accepting new patients.
Alsoufi graduated from the University of Kalamoon in Dayr Atiyah, Syria, and completed a residency in family medicine at Geisinger Lewistown in Lewistown, Pennsylvania. He is board certified in family medicine by the American Board of Family Medicine.
Picklesimer graduated from the UofL School of Medicine and completed a residency in family medicine at Memorial Health System in Marietta, Ohio. He is board certified in family medicine and is certified in emergency medical technician training.
---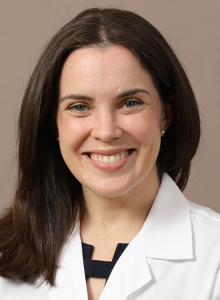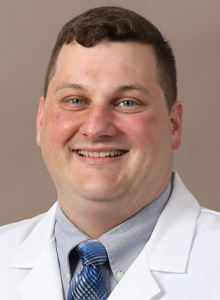 LA GRANGE BHMG La Grange welcomed three new primary care physicians: Mary Manley, MD, Adam Neff, MD, and Ryan Russell, DO. All three physicians are accepting new patients. Mary Manley, MD, joined BHMG Internal Medicine & Pediatrics at 1023 New Moody Lane, Suite 201 in La Grange. Manley enjoys taking care of entire families—from the brandnew baby all the way to the great grandma. She is passionate about helping people troubleshoot ways to make small diet and movement changes that can make a big difference in their health.
Adam Neff, MD, is board certified in internal medicine and pediatrics, joining Baptist Health Medical Group Primary Care at 7101 W. Highway 22 in Crestwood.
Ryan Russell, DO joined BHMG Primary Care, located at 1019 Commerce Parkway and sees patients of all ages. An Oldham County High School graduate, Russell is happy to practice in an area he considers home. As a DO, Russell offers some alternative treatments such as massage therapy, cupping, and osteopathic manipulative treatment (OMT).
---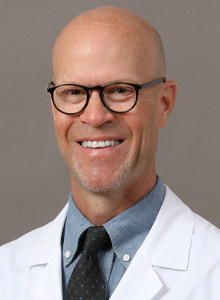 LA GRANGE BHMG Outpatient Neurology is bringing neurology services to Oldham County with a new outpatient neurology practice at 1009 New Moody Lane in La Grange, offering treatment from board certified neurologist Patrick Matthiessen, MD, and support from a specialty pharmacist to oversee complex medications and offer medication counseling services.
Matthiessen is board certified by the American Board of Psychiatry and Neurology. He treats patients with seizure and headache disorders, such as epilepsy and migraines. In addition, he sees patients with dementia, trigeminal neuralgia, essential tremors, peripheral neuropathy, and Parkinson's disease and manages stroke patients.
---
LA GRANGE BHMG Orthopedics at 1023 New Moody Ln., Suite 102, welcomed Jonathon Lindner, MD, a UofL School of Medicine graduate. Lindner's professional training includes an adult hip and knee reconstruction fellowship at Doctors Hospital in Coral Gables, Florida, and an orthopedic surgery residency at the University of Louisville
Lindner specializes in orthopedic surgery involving diseases of the musculoskeletal system, including shoulder and elbow conditions, sports injuries, traumatic injuries, degenerative or congenital diseases.
---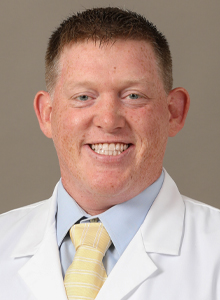 LA GRANGE Thomas Edwards, DO, joined the BHMG OB/GYN team at 1023 New Moody Ln., Suite 103. His specialties include obstetrics and gynecology, and his professional training includes Lincoln Memorial University DeBusk College of Osteopathic Medicine and OB/GYN residency at the Naval Medical Center in Portsmouth, Virginia.
Edwards' certifications include American Osteopathic Board of Obstetrics & Gynecology, American Heart Association Basic Life Support American College of Surgeons Trauma Evaluation and Management course, and American Academy of Family Physicians Advanced Life Support in Obstetrics course.