His calm and reassuring guidance saved lives during the COVID-19 pandemic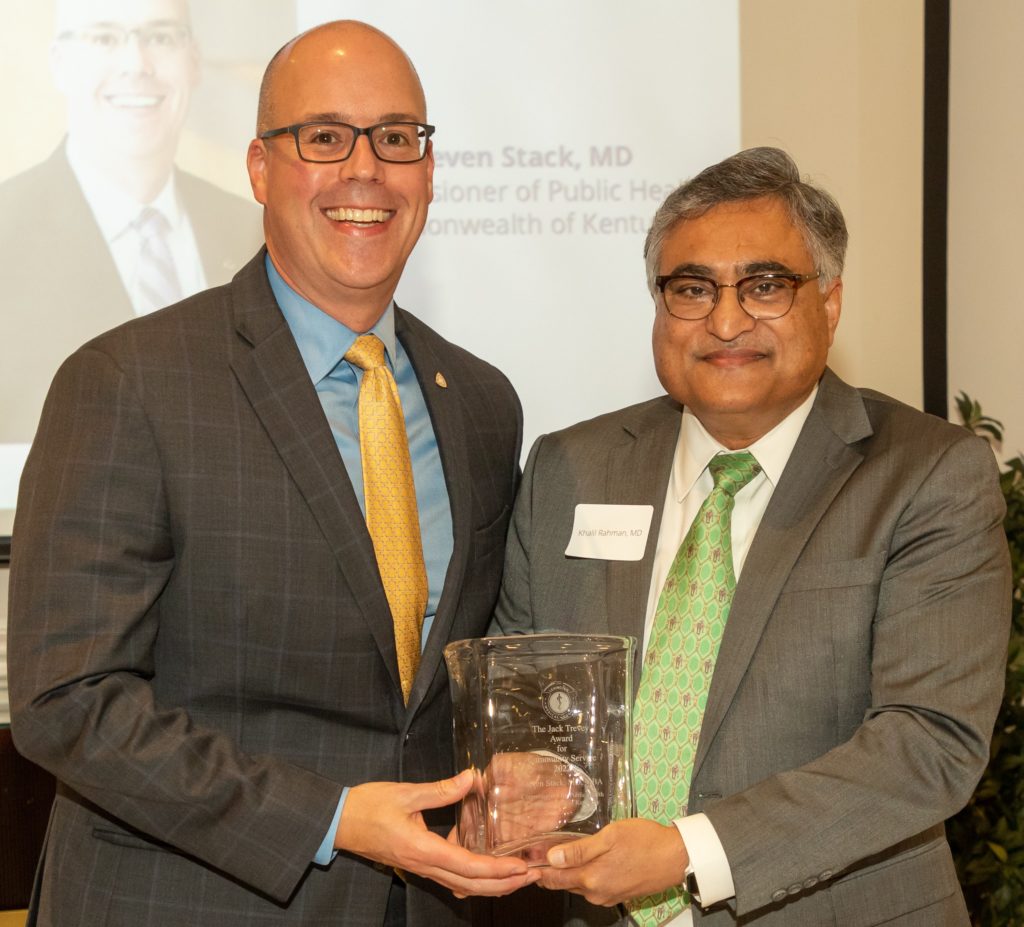 LEXINGTON Steven Stack, MD, commissioner for Public Health for Kentucky, was presented the Jack Trevey Award for Community Service by Khalil Rahman, MD, Lexington Medical Society (LMS) president, on November 10, 2022. This award is the society's highest honor and is not presented every year, but only when a worthy recipient is selected. It is named after Dr. Jack Trevey, a true leader in the LMS as well as a servant for all Kentucky as a member of the Kentucky House of Representatives and Senate.
Rahman, during the award presentation, stated, "It is my privilege to present this award to Dr. Steven Stack for his leadership in guiding our state through the COVID-19 pandemic. Dr. Stack was no stranger to members of the society before the pandemic, having served as president of the American Medical Association, and now is no stranger to our fellow citizens, due to his nearly daily televised pandemic updates. I am sure Dr. Stack, through his long career as an emergency physician, saved many lives. Through the pandemic he remained a calm, reassuring presence to our citizens and a strong supporter of his colleagues."
In his remarks Stack said that overall Kentucky responded well to the COVID-19 pandemic, particularly in the early days, pre-vaccination. He recounted that since his daily televised press conferences he has heard from many Kentuckians, including some who say, "Doc, I'm a Republican, but you did a good job." The November LMS dinner was sponsored by the U.S. Army and Stockyards Bank & Trust. The next LMS meeting is scheduled for January 10, 2023, at the Signature Club for the presidential transition.