Pain Treatment Center of the Bluegrass enters a new era of expanded care
LEXINGTON The Pain Treatment Center of the Bluegrass has specialized in pain management since 1988 when Dr. Ballard Wright, board certified anesthesiologist and pain physician, opened his practice.
Over the past three decades, the Center has expanded from one building on the corner of Regency Road and Pasadena Drive to three buildings in Lexington, a satellite clinic in Somerset, Kentucky, and now an affiliation with CHI/Saint Joseph's Health System.
"We have ten pain physicians from different specialties. Those specialties are anesthesia, neurology, physical medicine and rehabilitation, family medicine, and palliative care. All these different specialists work together to evaluate patients with the end goal of alleviating their pain," says Heather Wright, CEO, and daughter of Dr. Ballard Wright. "However, we realized one component was missing—helping patients who have pain but also have been abusing their opioid medications."
Opioid Use Disorder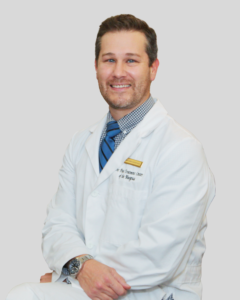 While abuse of illicit drugs has always been an issue, the past decade has seen a steady rise of opioid addiction. According to the Substance Abuse and Mental Health Service Administration (SAMHSA), in 2020 3.4% of Americans 12 years or older, or 9.5 million people, misused prescription or illicit drugs. Of those 9.5 million, approximately 1.6 million had opioid use disorder. Opioid use disorder, also referred to as opioid addiction, is defined by the CDC as "a chronic and relapsing disease that affects the body and brain." It can cause difficulties with tasks at work, school, or home, and can affect someone's ability to maintain healthy relationships. It can even lead to overdose and death.
For individuals dealing with opioid abuse disorder, treatment is available through counseling and medication assisted treatment (MAT). Such MAT comes in the form of the following three medications: Buprenorphine/ naloxone (also known as Suboxone, Zubsolv, Subutex, Sublocade), Naltrexone (also known as Vivitrol, ReVia, Depade), or Methadone. According to the CDC, these medications work to "normalize the brain chemistry, relieving cravings and in some cases preventing withdrawal."
Growth and New Care
In order to help opioid use disorder patients across the Commonwealth, the Center has opened a new department for both its own high-risk patients and for patients referred to the Center. Benjamin Sloop, MD, and Kay Wilson, DNP, APRN, are the practitioners heading this high-risk/addiction department. Both practitioners, as required under federal and state law, have obtained Buprenorphine Waiver Certificates in order to evaluate, treat, and prescribe the treatment medications. Moreover, both Sloop and Wilson bring years of experience to the Center. With such experience, they have seen firsthand the benefit of MAT, and such benefits are backed up by government studies. In a 2016 publication by the National institute on Drug Abuse ("NIDA"), researchers found that opioid use and opioid-related overdose deaths decreased when MAT was used on individuals with opioid use disorder. Thus, the reason to expand services and offer such care to not only the Center's own high-risk patients, but also to individuals in the community.
"If you identify a patient with opioid use disorder, I will be happy to manage their care. As part of a comprehensive treatment program, your patient will be seen by myself and Kay Wilson, a DNP and APRN. We will evaluate the individual to determine that the patient is an appropriate candidate for medication assisted treatment," states Sloop, a board-certified anesthesiologist and pain management physician.
Comprehensive Treatment Program
As part of the Center's comprehensive treatment program, the Center expects the patients to commit to two additional aspects of treatment besides MAT. First, the patient must undergo a behavioral health evaluation and, second, the patient is required to submit to routine urine drug monitoring.
"The patient's care is coordinated with our behavioral medicine team to diagnose and treat any underlying mental health/addictive components. In addition, our laboratory technicians ensure the patient's response to treatment is achieving desired outcomes," states Wilson.
This coupling of drug monitoring, counseling, and MAT has shown to be the most effective means of treating opioid use disorder and ensure the patient's road to recovery. In fact, in the 2016 NIDA article cited above, researchers found that patients stayed in therapy longer and were more successful in their treatment when practitioners integrated MAT with psychological services. However, both Sloop and Wilson understand that patients may relapse, and/or misuse their medications or other illicit drugs.
"Part of our program is to treat the patient with dignity and to work with them to get back on track if they misstep. Opioid abuse is a long road and is not one that happens overnight," says Sloop.
Part of Their Mission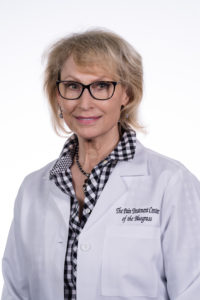 Since Ballard Wright started his one office practice, his goal was to employ experienced, multi-specialty pain providers, skilled behavioral medicine specialists, and compassionate staff to offer exemplary treatment and care to the pain patients of Kentucky. "By adding the high risk-addiction component of care to the Center's patients and to other Kentuckians suffering from opioid use disorder, the Center is fulfilling its mission to help provide Kentuckians with a better quality of life, whether it is the result of pain and/or opioid abuse" states Ms. Wright.
Peter Wright, MD, the Center's medical director, sums up the addition of this department to the Center, stating, "It's an inspiring time at the Center. For years, our physicians have used a multi-specialty, multi-modality approach to alleviating pain. Now by opening this department, with these two top-notch providers, the Center will be able to help alleviate the number of individuals suffering from the abuse of opioids."
---
For more information:
Ballard Wright, MD, PSC aka The Pain Treatment Center of the Bluegrass 280 Pasadena Drive 2416 Regency Road 2201 Regency Road, Building 100 Lexington, KY 40503 Phone: 859.278.1316 Fax: 859.276.3847 Website: www.pain-ptc.com