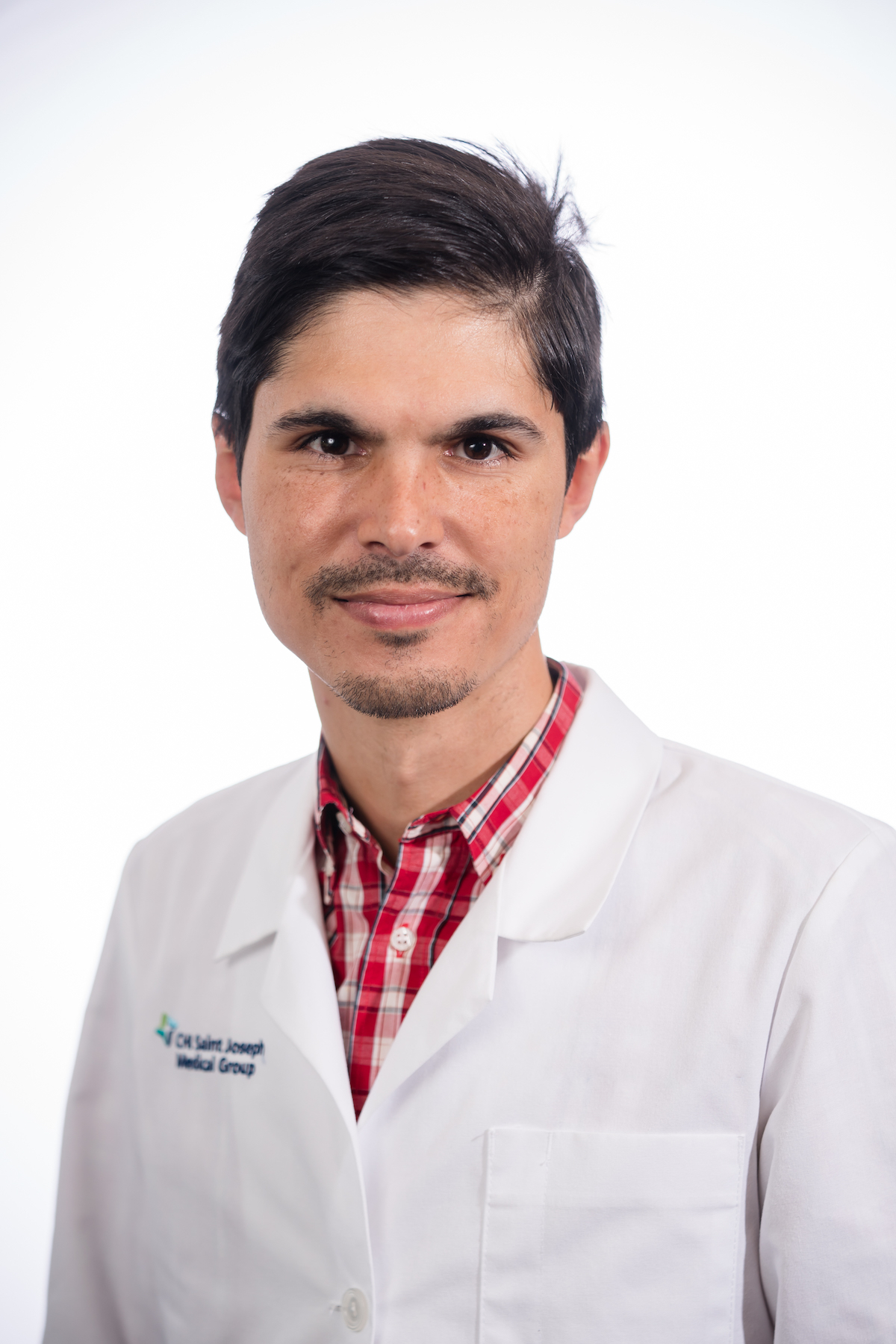 LEXINGTON Alexander Hernandez, MD, an internal medicine and pediatrics physician, has joined CHI Saint Joseph Health – Primary Care in Lexington, where he looks forward to treating both English- and Spanish-speaking patients. Hernandez joins CHI Saint Joseph Health after completing a residency in internal medicine and pediatrics at the University of Kentucky.
Hernandez grew up in Florida and received his BS in molecular biology and microbiology at the University of Central Florida. He came Lexington for his residency program at UK after receiving his medical degree from Loyola University Chicago – Stritch School of Medicine, where he also earned his MS in medical physiology.
His father is also a physician and Hernandez credits him, along with his seventh-grade science teacher, for sparking an early interest in science and medicine.
Hernandez was a camp counselor and worked on mission trips, and says he wanted to work with kids, but his focus on becoming a "med-ped" was to make sure that the relationship doesn't end when children turn 18, and they can still turn to him as a primary care doctor. He speaks both Spanish and English and he hopes to connect with people who often face hurdles in obtaining health care.
Hernandez is accepting new patients and is practicing at CHI Saint Joseph Health – Primary Care in Lexington, located at 211 Fountain Court, Suite 120.