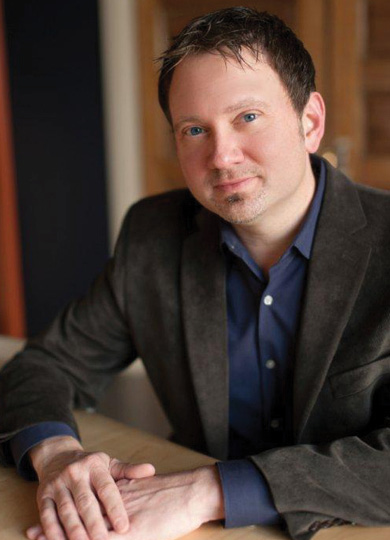 LEXINGTON CHI Saint Joseph Health announced the passing of Jeff Murphy, vice president for marketing and communications for the Lexington-based health care system and southeast division vice president for CommonSpirit Health. Murphy died unexpectedly on August 13, 2022 in Lexington.
"Jeff greeted everyone with a smile, and his human kindness touched the lives of so many people across our ministry and community," said Anthony A. Houston, EdD, FACHE, CEO, CHI Saint Joseph Health. "He mentored many marketing and communications professionals over his three decades of service. Our hearts are broken. He will be greatly missed."
Murphy joined Saint Joseph in 1991 after graduating from the University of Kentucky. He served as director of marketing and communications for Saint Joseph Health Care in 1998; was promoted to regional director of marketing and communications for the former Saint Joseph Health System in 2008; and was system director and vice president for marketing and communications during the transition to and from KentuckyOne Health.
He played a key role as the ministry evolved and grew from the Lexington-based Saint Joseph Hospital and Saint Joseph East, as Saint Joseph London, Saint Joseph Mount Sterling, Saint Joseph Berea and Flaget Memorial Hospital joined the Saint Joseph Health System, and Saint Joseph Jessamine was built in Nicholasville.
Roberto Cardarelli, DO, MHA, MPH, FAAFP, Named Chief Medical Officer for Saint Joseph Hospital and Saint Joseph East
LEXINGTON Roberto Cardarelli, DO, MHA, MPH, FAAFP, has been named chief medical officer (CMO) for Saint Joseph Hospital and Saint Joseph East. Cardarelli comes to CHI Saint Joseph Health from UK HealthCare, where he served as chief medical officer for Ambulatory Services and as professor and chair for the Department of Family & Community Medicine for the UK College of Medicine.
"We are pleased to welcome Dr. Cardarelli to CHI Saint Joseph Health," said Dan Goulson, MD, senior VP/CMO for CHI Saint Joseph Health. "Dr. Cardarelli has held a range of leadership positions throughout his career and brings a wide breadth of experience in clinical care and health administration to this role. We are excited about what he has to offer Saint Joseph Hospital and Saint Joseph East."
"Most of my career has been splitting my time among research, education, and patient care," Cardarelli said. "I am excited to give 100 percent of my focus on high quality patient care and joining the great teams at Saint Joseph Hospital and Saint Joseph East, working with everyone toward the common mission of being the provider of choice in the region."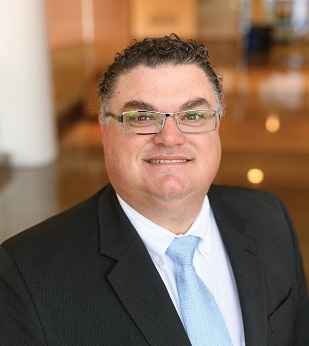 Cardarelli received his Doctor of Osteopathy and Master of Public Health degrees from University of North Texas Health Science Center at Fort Worth and his MHA from the University of Cincinnati. He completed a residency in family medicine and a fellowship in faculty development at Baylor College of Medicine, Houston. He was the founder of the North Texas Primary Care Practice-based research Network (NorTex) and immediate past director of the Kentucky Ambulatory Practice-based Research Network (KAN) that focused on helping primary care clinics in implementing QI models to improve care delivery.
Originally from San Francisco, Cardarelli has been in Lexington since 2013. His wife, Kathryn Cardarelli, PhD, is senior associate provost for administration and academic affairs at UK.
Brett Akers, DO, Joins CHI Saint Joseph Medical Group in London
LONDON Brett Akers, DO, has joined CHI Saint Joseph Medical Group – Urology in London. With a passion for urology and a love for his home state, Akers is looking forward to sharing his extensive experience with patients in southeastern Kentucky.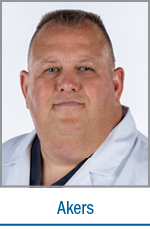 "My father was a family physician, so I was always around medicine," said Akers. "Ever since then, I knew I wanted to be a physician. When I was in medical school, I decided I wanted to do something in surgery."
Akers, who is originally from McDowell, Kentucky, obtained his undergraduate degree at Alice Lloyd College in Pippa Passes, Kentucky, and his medical degree from Des Moines University College of Osteopathic Medicine & Surgery in Iowa. He completed a urological surgery residency through Michigan State University Garden City Hospital Campus in Garden City, Michigan, before beginning his medical career in Pikeville in 2001.
Akers is board certified by the American Osteopathic Board of Surgery in urological surgery.
Akers said his mission in returning to Eastern Kentucky is to address any issues that play a large role in urological health and notes that he sees patients at every stage in life. "Urology is a birth to the grave type of specialty. People throughout the whole spectrum need urologists for all sorts of reasons," he said. "Eastern Kentucky is the middle of the 'stone belt.' There are a lot of issues with kidney stones in the area."
"Our family is in Kentucky, and we like being in Kentucky," said Akers. "If you're from Eastern Kentucky, you have that connection. People there need help. The Good Lord puts you where He wants you."
Robert Harris Joins Team at CHI Saint Joseph Medical Group – Orthopedics
MOUNT STERLING Robert Harris, PA-C, CNMT, has joined CHI Saint Joseph Medical Group – Orthopedics as an orthopedic physician assistant. Originally from Marion County, Harris developed an interest in health care when his mother was diagnosed with diabetes. He says the experience of being young and feeling helpless in this situation drove him toward the medical field. After a longstanding history with sports and being in and out of orthopedic practices due to injury, he decided to pursue orthopedics.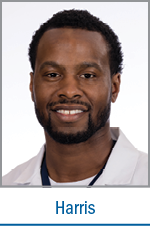 "I played basketball and had a scholarship to play at Transylvania University but chronic knee problems ended basketball early for me," said Harris. "So, I've been in and out of orthopedic practices, which piqued my interest — seeing how the physicians manage care and get you back to what you want to do. With orthopedics, you actually get to fix the issue and get patients back to the activities they enjoy without pain."
Harris earned his bachelor's degree in health science from Northern Kentucky University and his master's degree in physician assistant studies at UK.
Brandi Botkin Joins CHI Saint Joseph Health – Cancer Care Center in Lexington
LEXINGTON Br a n d i Botkin, APRN, FNPC, has joined CHI Saint Joseph Health – Cancer Care Center in Lexington in radiation oncology. Botkin found a passion for this position after supporting her grandmother during her own cancer journey – as a three-time breast cancer survivor, Botkin's grandmother also battled skin cancer and eventually succumbed to rectal cancer.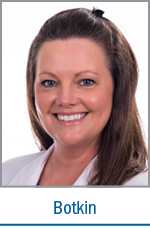 "Throughout my life, I watched my grandmother struggle with different types of cancer," said Botkin. I felt I could help patients benefit because I have firsthand experience watching someone battle the disease."
Botkin earned her associate degree in nursing from Jefferson Community and Technical College in Louisville in 2004; she earned her BS in nursing from Indiana Wesleyan University. After serving as a nurse for nearly 18 years, Botkin returned to school to pursue her nurse practitioner degree.
In 2018, Botkin earned her Master of Science in nursing and became certified as a family nurse practitioner from Indiana Wesleyan University. Throughout her 18-year career, Botkin has experience serving at facilities across Kentucky, including a stint at Saint Joseph Hospital from 2006 to 2018.
Botkin is board certified as a family nurse practitioner by the American Association of Nurse Practitioners and certified in basic life support by the American Heart Association.
Danielle McPeak Joins CHI Saint Joseph Medical Group in Lexington
LEXINGTON Danielle McPeak, DNP, APRN, has joined CHI Saint Joseph Medical Group – Behavioral Health in Lexington. Originally from Michigan, McPeak earned her psychiatric mental health nurse practitioner degree in Kentucky and is looking forward to making the Commonwealth her home.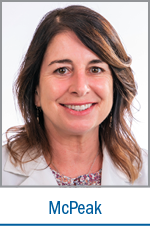 "My start in family practice began at two community mental health organizations," said McPeak. "Since then, it's taken me to various cities and practice settings. I'm very much looking forward to serving this community. The patients are so appreciative and kind – there is a sense of genuineness here that I haven't experienced elsewhere."
McPeak most recently worked at the Cleveland Clinic with the multi-center ELEKT-D study and treatment resistant depression clinic. She earned three bachelor's degrees from Wayne State University in Detroit, Michigan, in nursing, psychology, and biology. McPeak received her post-graduate training at UK, where she completed a doctorate in nursing practice in the family nurse practitioner track.
Additionally, McPeak received a post graduate certificate and completed her psychiatric mental health nurse practitioner studies at UK. She first practiced in various family nurse positions across Michigan and Kentucky before pivoting to psychiatric mental health care once completing her full post-graduate training.
"When I worked in primary care, there wasn't enough time to analyze and accurately diagnose patients who needed care for their mental health," said McPeak. "A patient may come in experiencing severe anxiety symptoms and receive a general anxiety disorder diagnosis when they're actually suffering from an obsessive-compulsive disorder. While these two disorders may present similarly, they're treated very differently. Addressing mental health needs also helps to improve other chronic health conditions. There are many different drivers of patient instability, and I work with patients to determine the root of their disorder."
Jessica McMaine Joins CHI Saint Joseph Medical Group in Winchester
WINCHESTER Jessica McMaine, APRN, has joined CHI Saint Joseph Medical Group – Primary Care in Winchester. Originally from Richmond, McMaine earned her associate and bachelor›s degrees at EKU and graduated with her MSN in May. As a certified diabetes educator, McMaine is looking forward to continuing specialized patient care and says she was inspired to work in health care after her own personal diabetes battle.
"I was diagnosed with Type 1 diabetes at age 11, and I knew at that point that when I grew up, I wanted to be a nurse," said McMaine. "I knew I could positively impact patients' lives throughout their continuum of care."
McMaine will focus on primary care in Winchester. McMaine completed her final clinical rotation for her master's degree with CHI Saint Joseph Medical Group and will reunite with some of her patients in this new role.
McMaine has practiced as a medical/surgical nurse at Saint Joseph Hospital and the University of Kentucky HealthCare in Lexington. Since 2019, McMaine worked at Baptist Health Richmond as a medical/surgical/telemetry nurse.
"My nursing philosophy is to treat patients holistically and look at them as a whole and individual person, and I also really enjoy preventive medicine," said McMaine. "It never hurts to bring some compassion, too; that's one of the biggest things I hope to bring to my new role. I believe God called me to the field of nursing to provide love and compassion to all patients."
In addition to primary care, preventive care, and diabetes education, McMaine is also interested in mental health care.
New Leadership at Harrison Memorial Hospital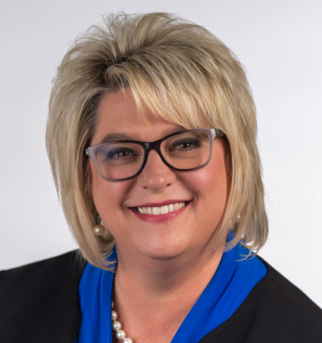 CYNTHIANA Kathy Tussey has been named the new chief operating officer at Harrison Memorial Hospital.
As the COO, Tussey will join the HMH Senior Leadership team. She will oversee the day-to-day planning and implementation of strategic initiatives for facilities, laboratory, radiology, rehabilitation services, and respiratory therapy.
"I am extremely pleased to have Kathy join the HMH Senior Management Team. Her vast experience and knowledge will be invaluable to HMH, as we move through this transformational period in healthcare," said Stephen Toadvine, MD, HMH chief executive officer.
Tussey is a native of Nicholasville, Kentucky. She received her Bachelors of Nursing degree from Midway College, Midway, Kentucky, and MNA from EKU. In May of 2023, she will complete her DNP.
Tussey has more than 25 years of experience in healthcare. She began at Baptist Health in Lexington as a staff and charge nurse in the emergency department. In 2008, she became the director of the emergency department and interventional radiology, managing a department with 100 employees, including strategic planning, budgeting, and collaborating with other programs, overseeing polices and improvement projects.
Prior to joining HMH, Tussey served as the executive director of neuroscience and ambulance services at Baptist Health. In this role, she developed programming for the department and grew the service line in volumes and revenue.
"Being from a small town, I know how important quality healthcare is to a community. I am excited for the opportunity to be a part of Harrison Memorial Hospital to continue to provide these types of services close to home," says Tussey.