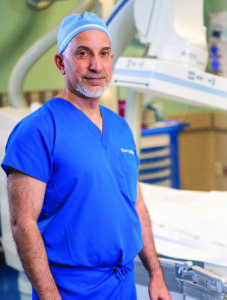 LEXINGTON Trusting the science comes naturally to Nezar Falluji, MD, MPH. As an interventional cardiologist at CHI Saint Joseph Health – Cardiology in Lexington for 13 years, Falluji knows that treatment of complex, life-threatening conditions demands data-driven decision making.
"Cardiologists frequently deal with critically ill and rather complicated patients," says Falluji, who also is the director of the Structural Heart Program at Saint Joseph Hospital. "In cardiovascular care, we are data-driven, focused on science and innovation."
While all that is certainly true, Falluji admits that a different source of less-scientific information now plays a significant role in the course of care for his patients. That source? The patients themselves, and their families. He finds that having a better understanding of the patients and their support system provides an insight into his patients' lives and the impact different treatments might have on them.
"Despite the fact that we work within very rigid guidelines, there is a uniqueness to every human being, their circumstances, their personality and their perception of their health," Falluji says. "The biggest philosophical growth that I have had is that every patient is unique, though the conditions might look the same. The complexity of their illness is not restricted just to them. It's complicated by many variables that affect their life and the lives of those around them. Involving the patient in the decision making has been the most important and rewarding realizations in my career. We have moved away from that authoritative, almost paternal approach in handling our patients. Now, you look the patient in the eye and you look at their family and you make that decision together."
Destined for Cardiology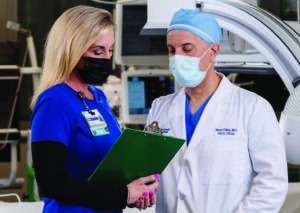 For Falluji, the decision to become a cardiologist was a relatively easy one. He was drawn to the challenges of solving complicated cases with data, technology, and innovation.
"Cardiology is a field that struck me as having very unique characteristics," he says. "From a very early stage it was an attractive field, not just for me but for a lot of people."
Approximately 70 percent of his time is spent on procedural medicine and the other 30 percent in the clinic or office. His patients tend to be older and present with co-morbid conditions, which complicate their care.
"The specialty that I'm focused on – interventional and structural cardiovascular care – is procedural medicine, and it is focused on addressing particular conditions that affect either the valves of the heart, the coronary arteries, or the peripheral vascular arteries," he says, noting that common patient presentations include chest pains, shortness of breath, palpitations, and stroke. "Most of the time these conditions could be reversed or at least repaired by these technologies. This is really the domain of structural and interventional cardiology. It's procedural medicine."
While the majority of the conditions he treats require intervention, some can be treated in other ways. For example, Falluji notes that some cardiac rhythm problems can be managed by diet modification, exercise, and addressing sleep apnea. Determining which conditions are candidates for non-surgical options begins with bedside evaluation of the patient in the clinic or in the hospital setting complimented as needed with the use of non-invasive testing that helps determine how much of the condition is, and is not, cardiovascular in nature.
"Typically the majority of the consults that come my way are at a stage where the patient has become symptomatic," Falluji says. "Our workup will help determine whether these symptoms are related to a cardiovascular condition, and if so, whether it warrants an intervention."
Atrial Fibrillation and the WATCHMAN™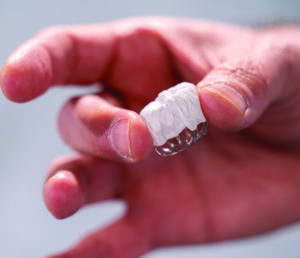 A common condition in cardiovascular disease is atrial fibrillation, which affects nearly 6 million Americans. Falluji estimates that atrial fibrillation represents between one-third and one-half of the arrhythmia he sees.
"Having atrial fibrillation places the patient at a five-fold higher risk of having a stroke," Falluji says.
Falluji explains that the heart's left atrial appendage becomes the primary focus once a patient develops atrial fibrillation.
"Atrial fibrillation usually occurs as a consequence of hypertension or valvular abnormalities and is associated with old age and other chronic health conditions. These various conditions can cause changes in the electrical and structural features of the left atrium and cause remodeling of the left atrium – remodeling might be good in your kitchen but not in your heart," Falluji says. "These changes lead to atrial fibrillation, and once that happens the risk of stroke increases, mostly driven by the left atrial appendage which becomes a source of clot formation. Unless there is normal contraction – during atrial fibrillation there isn't normal contraction – the blood stagnates in the appendage. Eventually clots are formed, and as they break down they get into the circulation and can occlude, acutely, an artery somewhere, frequently in the brain, causing a stroke"
The first line of treatment for patients at risk of stroke is long-term oral anticoagulation therapy. But patients who develop bleeding problems or have a lifestyle that puts them at a risk of bleeding or frequent falls become prime candidates for procedural intervention to isolate the appendage from the left atrium and the rest of the circulation.
For years, the Lariat® device was used to perform the left atrial appendage occlusion (LAAO), but in very recent years the WATCHMAN™ and Amulet™ devices have gained prevalence due to being less invasive procedures. Falluji describes the WATCHMAN™ and Amulet devices as plugs that are placed inside the appendage.
"They isolate the appendage immediately," he says. "Once they heal into the appendage, they limit clot formation inside the appendage. Nothing gets in or out of the appendage, so these devices, as the evidence shows, would reduce the risk of stroke."
Both the WATCHMAN™ and Amulet procedures take between 30–45 minutes, and patients are generally sent home on the same or the next day. After the procedure, some patients take oral anticoagulation medication for 45 days while the device heals and the seal is complete.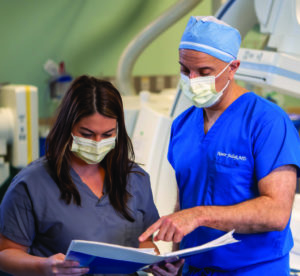 Most patients are eligible for the WATCHMAN™ or Amulet procedures, with very few exceptions due to anatomical or other contraindications.
"The procedure carries a very low risk of complications if done by experienced hands," says Falluji, who began using the newest version of WATCHMAN™ in 2020 and performs the procedure in collaboration with his partner, Michael Schaeffer, MD.
Falluji says it is important that his fellow medical professionals understand the benefits of the procedure and the low-risk, high-reward outcomes it can produce. He understands that many patients who would be good candidates for the procedure are likely not referred to him due to the patient's advanced age.
"One of the most frustrating problems I face is the perception that older patients are beyond repair and that these ailments are considered to be part of the normal aging process," he says. "We replace knees and hips in patients who are 80 and 90 years old, and that can give them another 5 to 10 years of mobility and quality of life. Yet there seems to be this perception that elderly patients are too old for interventional procedures. That mindset has to shift. Technology has provided us with opportunities to give heart patients a more productive and meaningful life without symptoms and without struggle."
Falluji says he and his team follow very strict protocols in determining which patients are candidates for the procedures. He estimates that 90 percent of the patients benefit from these interventions.
"It's unfortunate that we would miss opportunities on the premise that the patient is too old or that their condition is too complicated," he says. "We need to continue to educate and communicate the great technological advances in cardiovascular medicine to provide our patients with the best quality care that they deserve"
In short, when you trust the patients, their families, and the science, and let the data be your guide, complex decisions become a little less difficult and the solutions can become reality.