Jones Named President of CHI Saint Joseph Medical Group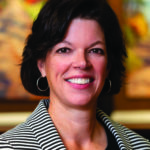 LEXINGTON Carmel Jones has been appointed president of the CHI Saint Joseph Medical Group. Jones began her health care career in 1995 at Saint Joseph London, then called Marymount Hospital. She most recently served as chief operating officer and market vice president of operations for the Medical Group, a position she held since 2012. She also previously served in finance leadership roles with Saint Joseph London, Saint Joseph Martin, Saint Joseph Berea, and the Saint Joseph Medical Foundation.
"Carmel's list of accomplishments is long, including playing a key role in the growth of a high performing physician enterprise to ensure our communities and patients have access to high quality physicians and advanced practice providers across CHI Saint Joseph Health," said CHI Saint Joseph Health CEO Anthony Houston, EdD.
"I am honored to lead such a wonderful team and am excited about expanding my role beyond operations to focus on strategic initiatives, growth, and partnerships with health care providers within the communities we serve," Jones said. "One focus will be expanding access to quality care even further, particularly through primary care providers within our Medical Group."
A native of London, Jones is a graduate of Transylvania University with a BA in business administration with an emphasis in accounting. She earned an MBA with an emphasis in health care from Bellevue University in Omaha, Nebraska. She is a certified public accountant, a certified medical practice executive and a member of the Medical Group Management Association and American Medical Group Association.
CHI Saint Joseph Medical Group Recognizes 2021 Physician of the Year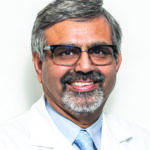 LEXINGTON The CHI Saint Joseph Medical Group recognized Aqeel Mandviwala, MD, as the 2021 Physician of the Year. Mandviwala, of Lexington, is a physician with CHI Saint Joseph Medical Group – Pulmonology in London and was instrumental in caring for COVID-19 patients at Saint Joseph London during the recent delta surge.
Mandviwala was selected as the overall Physician of the Year among all physicians recognized by CHI Saint Joseph Health.
Flaget Memorial Hospital Recognizes 2021 Physician of the Year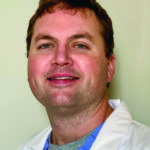 BARDSTOWN Flaget Memorial Hospital, part of CHI Saint Joseph Health, recognized Jon Myers, MD, as its 2021 Physician of the Year.
"Dr. Myers is very deserving of the physician of the year award," said one of his colleagues. "He is known for his collaborative nature and wealth of radiology knowledge, is well respected by the medical staff and works very closely with our imaging technologists to assure the best care for our patients. On top of his very busy schedule, he performs numerous invasive procedures each week with skillful hands."
Saint Joseph Berea Recognizes 2021 Physician of the Year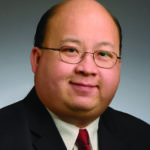 BEREA Saint Joseph Berea recognized Donny Hardy, MD, as the 2021 Physician of the Year. Hardy, of Berea, practices with CHI Saint Joseph Medical Group – Internal Medicine in Berea.
"Dr. Hardy is an asset to health care in the Berea community," said a colleague who nominated him. "In his clinical practice setting, he provides excellent care to all of his patients. At Saint Joseph Berea, he provides coverage as a hospitalist on evenings and weekends. He also demonstrates our CommonSpirit core values in his interactions with everyone – both the patients he cares for and the nursing and ancillary staff he works alongside. He is well regarded by Saint Joseph Berea's medical staff, as well as the hospital staff. You never see him without a smile – it is a pleasure and a privilege to serve alongside Dr. Hardy in Saint Joseph Berea's health care ministry."
SEND YOUR NEWS ITEMS TO MD-UPDATE > news@md-update.com
Saint Joseph London Is First in the Area to Offer Leadless Pacemaker
Dr. John Abe implanted wireless heart device in December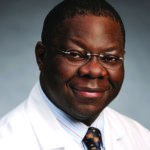 LONDON Saint Joseph London became the first hospital in southeastern Kentucky to offer a leadless pacemaker for patients who need help controlling their heartbeat. John Abe, MD, FACC, FHRS, with CHI Saint Joseph Medical Group – Cardiology, performed the first leadless pacemaker implant at Saint Joseph London, in December 2021 bringing new options for cardiac patients in the region.
The leadless pacemaker is a small self-contained device implanted directly into the heart muscle. Traditional pacemakers require an external generator placed under the skin in the upper chest connected to leads, which are flexible insulated wires placed in the chamber of the heart. The device, about one-tenth the size of a traditional pacemaker, eliminates the need for wires, which can break or malfunction and create potential for infection.
"Some patients don't qualify for the older pacemakers," Abe says. "The new leadless pacemaker can help patients who have had infections with a previous pacemaker or those whose veins are occluded. These patients may have been eligible for a pacemaker, but we had no way to implant it, other than through open heart surgery. This new leadless device opens up a whole new option for treatment for these patients."
The procedure to implant a leadless pacemaker takes about 45 minutes, about half the time to install a traditional pacemaker. The device is installed using a catheter inserted into the femoral vein through the groin. Patients are typically able to go home after about six hours.
Officers Announced for Lexington Clinic's 2022 Board of Directors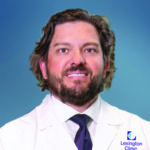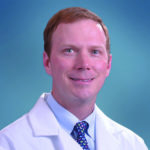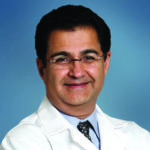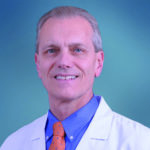 LEXINGTON Lexington Clinic announced new directors for 2022. They are:
President – Michael T. Cecil, MD
Vice-President – Kyle J. Childers, MD
Secretary – Shailendra Chopra, MD
Treasurer – Robert A. Davenport, MD
Other members of the board include Haider Abbas, MD, David Alexander, MD, An-Yu Chen, MD, Jamil Farooqui, MD, Tharun Karthikeyan, MD, Jordan Prendergast, MD, Mr. Nick Rowe and Mr. Alan Stein.
Lexington Clinic was founded in 1920 and is Central Kentucky's oldest and largest group practice. Lexington Clinic has more than 180 providers and serves more than 600,000 patients every year. Lexington Clinic has providers in 30 different specialties and has more than 25 locations throughout Central Kentucky.
Lara MacGregor, Founder of Hope Scarves, Dies of Metastatic Breast Cancer
This slideshow requires JavaScript.
LOUISVILLE Lara MacGregor, founder of Hope Scarves, died on January 18, 2022.
After first being diagnosed with breast cancer in 2007, Lara was given a box of scarves with a note that read, "You can do this." After her treatment, she then passed the same scarves on to another woman with words of encouragement. Hope Scarves was born.
Since its founding in 2012, Hope Scarves has sent more than 20,000 scarves to people, in every state and 29 countries, who are facing more than 90 different types of cancer. With the news of Lara's metastatic diagnosis in 2014, Hope Scarves has also raised over $1.5 million to further metastatic breast cancer research. Lara continued inspiring others through A Hopeful Life, an extension of Hope Scarves, where she shared her journey through blog posts, a podcast, and more. In December 2021, she was named the "L'Oreal Paris Woman of Worth" by the cosmetics giant for her philanthropic work and service.
She was 45 at the time of her death.
More information on Hope Scarves is at www.hopescarves.org