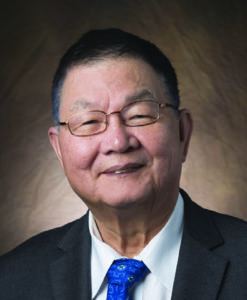 LOUISVILLE/NEW ALBANY In the early 1970's, Tsu-Min Tsai, MD, was a prominent surgeon with a flourishing career in Taiwan where he served as chief of surgery at Taipei City Hospital. But a chance meeting with Harold Kleinert, MD, and Joseph Kutz, MD, in 1974 would completely change his path.
Impressed with his microsurgery research and his work in replantation, Kleinert invited him to come to Louisville. What followed was a move to a different continent with four more years of medical residency because despite the six years he had already done in Taiwan, the American medical societies didn't recognize degrees from non-English speaking countries. There was also a language barrier to overcome. "I told my wife the move was temporary," states Tsai. He had no idea that he would remain for more than 45 years, engaged in a very fulfilling and satisfying career.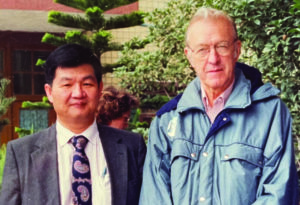 Working side by side with Drs. Kleinert and Kutz, Tsai has had his share of historical surgeries over his long career. While the first successful hand transplants are the most talked about, Tsai smiles as he recalls reattaching Neil Armstrong's ring finger in 1978. "The first man to walk on the moon was flown to Jewish Hospital in Louisville for his replantation with our doctors," says Tsai. This was one of many "notable" patients that would travel from all around the world for their hand and arm care during his tenure at Kleinert Kutz.
"I will miss my patients and practice," says Tsai, "but I will have more time for golf and time with my family." He will also remain an active participant in the education lecture series with the Christine M. Kleinert Institute. Tsai's retirement was effective November 30, 2021.