Roty Named Chief Operating Officer at Baptist Health Lexington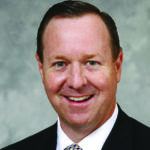 LEXINGTON After serving as president of Baptist Health Paducah, Chris Roty has been named chief operating officer at Baptist Health Lexington. He succeeds Karen Hill, who retired earlier this year. Matt Bailey, a 36-year healthcare veteran, will be the interim president at Baptist Health Paducah.
In the new position, Roty, 57, will provide day-to-day leadership and management of the 434-bed hospital, including working with the hospital's leadership, boards, and medical and nursing staffs to develop high-quality, cost-effective integrated programs and ensuring those services are efficiently designed to meet the needs of patients, physicians, employees and the community.
Under Roty's leadership, the 373-bed Paducah hospital was given a Best Hospitals in Kentucky ranking from U.S. News & World Report in 2019 and an "A" in patient safety from the Leapfrog Group. The hospital was recently awarded the Heart Care Center of Excellence and the Transcatheter Valve Certification by the American College of Cardiology.
Prior to the Paducah post, Roty served as president at Baptist Health La Grange. During his time there, the 120-bed hospital was named a Certified Stroke Center by The Joint Commission and earned Pathway to Excellence® designation, recognizing a positive work environment where nurses can excel. The hospital also assumed management of the Oldham County Emergency Medical Services.
While at La Grange, Roty continued to serve as a vice president at Baptist Health Louisville with primary responsibility for cardiovascular services. During that time, the Louisville hospital was named one of the nation's Top 50 Cardiovascular Hospitals.
Roty began his career with Baptist Health in 1994 as an assistant vice president for Baptist Hospital East, now Baptist Health Louisville, and was named a vice president in 1996.
Baptist Health Floyd CMO Sworn in as President of College of American Pathologists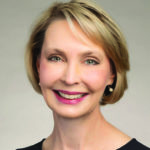 NEW ALBANY, IN Baptist Health Floyd Chief Medical Officer Emily Volk, MD, FCAP, is the 37th president of the College of American Pathologists.
The CAP, founded in 1946 with an estimated 18,000 members, is the world's largest organization of board-certified pathologists specializing in diagnostic pathology and laboratory medicine, and a leading provider of laboratory accreditation and proficiency testing programs.
"I am dedicated to provide leadership to drive successful execution of our core mission to serve patients, pathologists and the public by fostering and advocating excellence in the practice of pathology and laboratory medicine worldwide," said Volk, who is also an associate professor of pathology at the University of Louisville School of Medicine.
Volk received her undergraduate and medical degrees from the University of Missouri-Kansas City and her MBA from the University of Massachusetts. She completed her residency in anatomic and clinical pathology at the Cleveland Clinic Foundation and completed her fellowship in cytopathology at the William Beaumont Hospital in Royal Oak, Michigan. Prior to coming to Baptist Health Floyd, she was senior vice president of clinical services at the University Health System in San Antonio and clinical assistant professor of pathology at the University of Texas Health Long School of Medicine.
Tara Smith, DO, Joins Baptist Health Family Medicine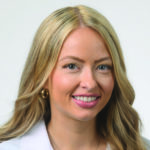 LEXINGTON Beverly "Tara" Smith, DO, has joined Baptist Health Medical Group Family Medicine in Lexington.
Smith is a graduate of the Lincoln Memorial University-DeBusk College of Osteopathic Medicine in Harrogate, Tennessee. She served her internal medicine residency at Johnston Memorial Hospital in Abingdon, Virginia.
Her services include everything from well visits and disease prevention to health maintenance and care for urgent conditions.
Valerie Breeding, APRN, Joins Baptist Health Internal Medicine & Pediatrics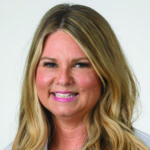 LEXINGTON Valerie Breeding, APRN, has joined Baptist Health Medical Group Internal Medicine & Pediatrics in Nicholasville.
Breeding has a Master of Science in nursing, from East Tennessee State University and a BS in nursing from Virginia Commonwealth University.
She is certified by the American Academy of Nurse Practitioners and is a member of the Kentucky Association of Nurse Practitioners and Nurse-Midwives.
SEND YOUR NEWS ITEMS TO MD-UPDATE > news@md-update.com
Lexington Clinic Welcomes Six New Physicians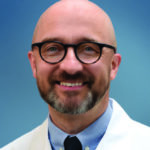 LEXINGTON Eric J. Kiltinen, MD, has joined Hospital Medicine based out of CHI Saint Joseph Health Office Park. Kiltinen received his medical degree from the UK College of Medicine. Kiltinen provides services and care for inpatients at CHI Saint Joseph Health. His clinical interests include inpatient medicine, hospice and palliative care, and geriatrics.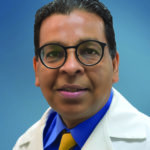 Sanjay Agarwala, MD, has joined the Center for Breast Care and is located in the main South Broadway building. Agarwala is board certified in radiology and received his medical degree from Meharry Medical College in Nashville, Tennessee. He completed a residency in diagnostic radiology at Bronx Lebanon Hospital Center in New York City. Agarwala's professional interests include radiology, breast imaging, breast cancer, disease of the breast, and women's imaging.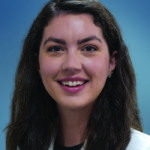 Katharine Freeman, MD, has joined Jessamine Medical and Diagnostics Center. Freeman received her medical degree and completed her residency in family medicine at UK. She provides services in urgent care and family medicine, including care for minor injury and illness. She is passionate about preventative health and can assist with smoking cessation, diabetes management and screening for diseases.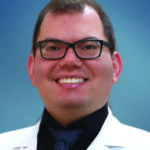 Antonio Lopez, MD, has joined Lexington Clinic Richmond. Lopez completed a residency in internal medicine and pediatrics at UK and received his medical degree from the University of Texas Southwestern Medical Center. He provides services in preventative medicine for adults and children, birth to geriatric age, primary care for acute and chronic medical conditions, well-child physicals, ill-child care and child immunizations.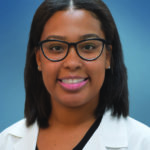 Leslye Jones, DO, has joined Jessamine Medical and Diagnostics Center. Jones completed a residency in family medicine at Our Lady of Lourdes Memorial Hospital in Binghamton, New York, after receiving her medical degree from Kentucky College of Osteopathic Medicine. She provides general services for adults and children and travel medicine, as well as preventive and whole person care.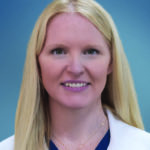 Nessa Timoney, MD, received her medical degree from Trinity College in Dublin, Ireland, and completed a residency in neurosurgery at UK. She provides consultation services in cranial, spinal, and peripheral nerve surgery, including primary and metastatic brain tumors, vascular lesions, spinal tumors, deformative and degenerative spinal disease, and compressive neuropathies. Timoney's professional interests include minimally invasive spinal procedures, spinal fusions, neurosurgical oncology, and stereotactic radiosurgery
Lexington Clinic was founded in 1920 and is Central Kentucky's oldest and largest group practice. Lexington Clinic has more than 180+ providers and serves more than 600,000 patients every year. Lexington Clinic has providers in 30 different specialties and has more than 25 locations throughout Central Kentucky.
Three Doctors Join CHI Saint Joseph Health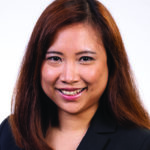 LEXINGTON Phyo Phyo Ye Kyaw, MD, has joined CHI Saint Joseph Medical Group – Pulmonology in Lexington. As a first-generation physician, Kyaw practices with the belief that helping patients breathe easier is a privilege – a vital service as our communities experiences the second year of the global COVID-19 pandemic.
Kyaw received her education in Burma from the University of Medicine 2, Myanmar, and completed her post-graduate trainings at Texas Tech University and Southern Illinois University. During her residency and fellowship, Kyaw completed rotations within internal medicine, pulmonary consults, level 1 trauma, cardiac intensive care unit (ICU), and neuro ICU, among numerous others.
Kyaw will practice at 211 Fountain Court, Suite 210, Lexington, KY 40509.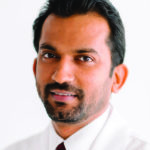 LONDON Abdul Hasan Siddiqui, MD, FACP, has joined CHI Saint Joseph Medical Group – Pulmonology in London as a pulmonologist.
Siddiqui earned his medical degree in his home country of Hyderabad, India, at Gandhi Medical College. In 2013, he came to New York for his residency and fellowship at Staten Island University Hospital. Siddiqui gained experience serving patients across the nation, helping to make strides in the development of pulmonology treatment in San Antonio, Texas; New Orleans, Louisiana; Staten Island, New York; and Champaign and Urbana, Illinois.
Siddiqui is board certified in critical care medicine, pulmonary disease and internal medicine by the American Board of Internal Medicine. He is also certified by the Educational Commission for Foreign Medical Graduates.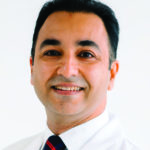 LONDON S. Kamran Hejazi Kenari, MD, has joined CHI Saint Joseph Medical Group – Pulmonology and Critical Care Medicine in London.
Hejazi attended medical school at Shahid Beheshti Medical University (SBMU), in Tehran, Iran. After earning his medical degree, he completed three years of post-graduate research work at the National Research Institute of Tuberculosis and Lung Diseases (NRITLD) a WHO tertiary referral center for lung disease in Iran where he helped treating patients suffering from end-stage lung disease and struggling for life.
Hejazi did his residency at University of Illinois at Chicago Louis A. Weiss Memorial Hospital and also completed three fellowships: a geriatric medicine fellowship at Loyola University in Chicago, a pulmonary disease fellowship at Chicago Medical School, and most recently, a critical care medicine fellowship at Inspira Health Network, a Cooper University affiliated hospital in New Jersey.
Hejazi is a member of the American Thoracic Society, American College of Chest Physicians, American College of Physicians, American Medical Association and Iranian-American Medical Association.
Both Drs. Kenari and Siddiqui will practice at 1025 Saint Joseph Lane in London.
Neal Dunlap, MD, Named Chair of Radiation Oncology at UofL, UofL Health – Brown Cancer Center

LOUISVILLE Neal Dunlap, MD, has been named chair of the University of Louisville School of Medicine's Department of Radiation Oncology and UofL Health – Brown Cancer Center.
Dunlap has served as a radiation oncologist with the department and Brown Cancer Center since 2011, where he is also associate director of the Head & Neck Multidisciplinary Team. He specializes in the multidisciplinary care of head and neck cancer, lung cancer, esophageal cancer, and liver cancer.
Dunlap served as vice chair and professor of the Department of Radiation Oncology before accepting his new role. In addition, he serves as the residency program director for the department.
Dunlap earned his medical degree from the University of Cincinnati College of Medicine. He completed his internship at University of Cincinnati's University Hospital and his residency at the University of Virginia Medical Center in Charlottesville.
His research interests include the application of new treatment technologies in the treatment of lung, liver, and head and neck malignancies to improve outcomes and reduce side effects. He currently has investigator-initiated trials open for the re-treatment of lung cancers after previous radiation and evaluating of early radiation-induced lung injury with four-dimensional CT. He is currently the institutional principal investigator for multiple national cooperative group studies through NRG/RTOG in the treatment of lung and head and neck cancers and is a member of the American Society for Radiation Oncology.