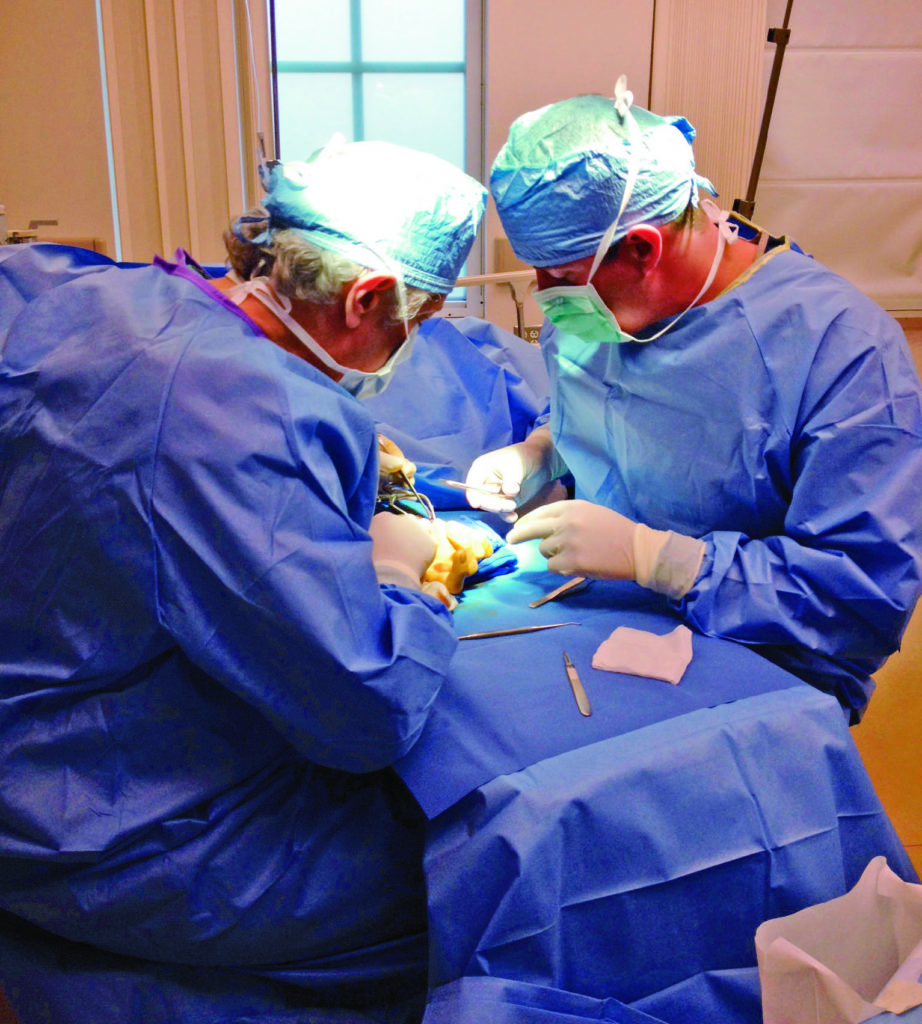 LONDON The prospect of surgery is at the least unsettling if not downright terrifying for many people. The questions whirl. How long will it take to recover? How much pain will I be in? How much risk is there? The combination of stress, anxiety, and pain can hinder focus and make the decision-making process that much more difficult.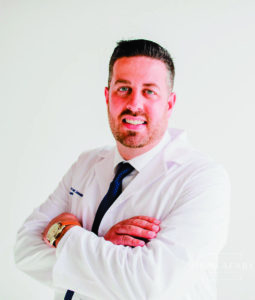 Kevin Magone, MD, orthopedic surgeon at CHI Saint Joseph Medical Group in London, Kentucky, knows about handling stressful situations. In July 2020 he completed a fellowship in shoulder and elbow surgery at the NYU Langone Orthopedic Hospital in New York. He was ready to start his own practice. He and his wife, Ashley, were also ready to welcome their third child into the world. Both Magone and his wife are originally from the Cincinnati area and wanted to move closer to home and family, making the opportunity in London ideal.
Still, the stress and anxiety levels were high with the pending birth and the complexities of moving made all the more taxing by the COVID-19 pandemic. A hasty choice might have led to a poor result, but Magone credits CHI Saint Joseph Medical Group with making the decision an easy one.
"They were looking for someone to take over specifically work on the shoulder, which I had high interest in, and they needed somebody to do scope-related procedures, which I still have interest in doing," Magone says. "It was closer to Cincinnati and we wanted to be close to home. The two senior doctors — Dr. Patrice Beliveau and Dr. Jean-Maurice Page — were just nice people, and you could tell they were going to treat you right when you come in as a junior person trying to get your practice going. They were so inviting. We went to our recruitment dinner and when we left, the first thing my wife said was, 'You have to come here because of them. You will be happy working with them.' They've been great mentors entering practice."
Magone says Beliveau and Page have guided him through the transition over the past year, and he and his family have eased comfortably into their new community. The past 12 months have reminded him of the importance of trusted guidance during times of stress, and he models this as he counsels his patients through their difficult healthcare decisions.
"The patient is in charge," Magone says. "I'm there to provide them information, to provide them with options and guidance. They will get a strong push from me if I feel they will get a strong benefit from one course of treatment, which is not necessarily surgery. But I will never make the decision for them."
The Family Trade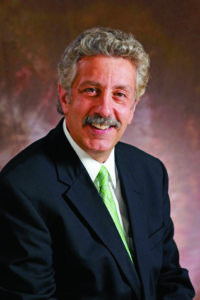 No one made Magone's decision for him to become an orthopedic surgeon, but it was a natural for him to follow in the footsteps of his father, Jerry, who is a retired orthopedic surgeon who practiced at Middletown Regional Hospital, just north of Cincinnati. Magone was further drawn to the profession because he likes to work with his hands and he had some experience in orthopedics as a high school athlete. He played football and basketball, and also participated in golf and swimming. He suffered an ACL injury and broke his hand in football, requiring surgery, and in basketball he re-tore his ACL.
"We went to our recruitment dinner, and when we left the dinner, the first thing my wife said was, 'You have to come here because of them. You will be happy working with them.'"— Dr. Kevin Magone speaking about Dr. Beliveau and Dr. Page at CHI Saint Joseph Medical Group in London.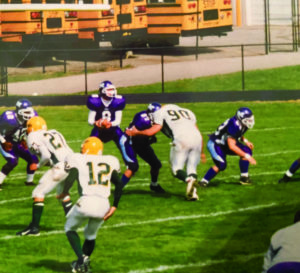 Magone survived his high school injuries and went on to attend Ohio State University for undergrad and then the Wright State University Boonshoft School of Medicine. He did his residency at Michigan State University McLaren-Flint Regional Medical Center before the fellowship in New York. Throughout that journey, his focus on orthopedic surgery remained steadfast.
"Orthopedic patients are generally healthy patients that have a discrete injury and you get them over their injury," he says. "There is an intrinsic reward in trying to get them back to whatever they want to get back to."
The Full Gamut of Orthopedics in London
While Magone focuses primarily on shoulder and elbow surgery along with sports medicine of the knee, he and his colleague also cover calls at both the London and Corbin hospitals, which may result in hip or ankle surgeries as well. Magone also treats ACL injuries, meniscus tears, and elbow conditions such as arthritis and tendon injuries. Still, his particular interest remains the shoulder.
"The shoulder is the most complex joint in the body," he says. "It's a challenge in and out of the operating room. It is challenging to do these surgeries, but it's also challenging to listen to a patient and figure out what their complaints are and correlate it to pain generators that are inside the shoulder."
Among the procedures Magone performs are shoulder replacements. He uses navigation software to guide his work and increase the overall accuracy.
"What the computer allows me to do is not take out as much bone to replace the joint," he says. "I can put the shoulder replacement in more accurately."
He also enjoys working on elbow conditions, which are more often inflammation or tendinitis. "With the elbow, you have to think a little more outside the box," he says. "A lot of problems with the elbow don't necessarily lead to surgery."
That, he says, is one of the misconceptions about the care he offers patients. Not all patients he sees are there to have surgery.
"With orthopedic care, you may or may not need surgery. You may or may not need physical therapy," he says. "Go talk to the surgeon and see what your options are. At a minimum you're gathering information to make a decision for your own healthcare. Just because you see me does not mean you need surgery."
But it does mean you have a shoulder to lean on.