Mehyar Mehrizi Joins Baptist Health Medical Group Neurology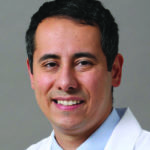 LOUISVILLE Mehyar Mehrizi, MD, received a bachelor's degree in biology from the University of California, Berkeley, graduating with honors in neuroscience. He earned a medical degree from the University of Kentucky College of Medicine, where he was class president, and completed a residency in neurology at Indiana University School of Medicine.
Remaining at Indiana University, he completed a fellowship in clinical neurophysiology with an emphasis on epilepsy. His research has been published in peer-reviewed journals, including Neurology and Muscle and Nerve.
"Medicine, for me, is the convergence of my love of science and people," he says. "I enjoy teaching my patients about their disease process and helping to improve their quality of life and health."
His philosophy of care relies on mutual respect and developing a good relationship between the patient and physician, which is key to successful treatment of a neurological disorder.
Mehrizi grew up in Lexington, Kentucky, and attended Breckinridge Elementary School, Morton Middle School, and Henry Clay High School. He and his wife, Jane, have one daughter, Marcella. In his free time, he enjoys traveling, playing soccer, and spending time with family and friends.
Lexington Clinic Welcomes Hamza Tantoush, MD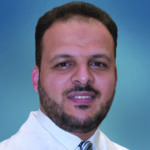 LEXINGTON Lexington Clinic welcomes Hamza Tantoush, MD, to Lexington Clinic Rheumatology. Tantoush received his medical degree from the University of Tripoli in Libya. He completed his residency in internal medicine at Creighton University in Omaha, Nebraska, and a fellowship in rheumatology at the University of Kentucky.
Tantoush is board-certified in internal medicine and rheumatology. He provides services in inflammatory rheumatic diseases such as rheumatoid arthritis, psoriatic arthritis, systemic lupus erythematosus, inflammatory muscle diseases, Sjogren's syndrome, scleroderma, vasculitis, mixed connective tissue disease, gout, pseudogout, enteropathic arthritis, systemic autoinflammatory disease, Sarcoid arthritis, osteoarthritis, and osteoporosis.
Lexington Clinic was founded in 1920 and is Central Kentucky's oldest and largest group practice. Lexington Clinic has more than 180 providers and serves more than 600,000 patients every year. Lexington Clinic has providers in 30 different specialties and has more than 25 locations throughout Central Kentucky.
Bruce Lyman Allen, MD, Joins Saint Joseph London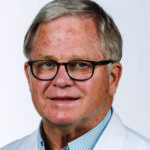 LONDON Bruce Lyman Allen, MD, has joined Saint Joseph London as a general surgeon. Born and raised in the Bay Area of California, Allen has spent the last 40 years practicing as a surgeon on the West Coast.
Although the move to Kentucky is happening late in his career, Allen says he's looking forward to the transition and new opportunities.
"At this stage in my career, patients and colleagues frequently ask when I intend to retire," says Allen. "Retire? I have the greatest job in the world. Why should I retire as long as I enjoy the work, and, more importantly, as long as the results of my surgery remain excellent?"
Allen earned his undergraduate degree from Harvard College and received his medical degree from Stanford University School of Medicine. After completing a general surgery residency at the University of California San Francisco, he joined his father in the practice of general surgery in San Mateo, California.
Allen has been the surgeon champion for the National Surgical Quality Improvement Project at his community hospital. "The best way to improve the quality of our work is to measure the outcomes."
Following that line of interest, he obtained a master's degree in medical informatics from Northwestern University in Chicago. Allen is board certified by the American Board of Surgery and the National Board of Medical Examiners.
As a general surgeon, Allen enjoys sharing with his patients his knowledge about surgery, what results to expect and what recovery should be like. "The nice thing about my specialty is that we take care of common problems such as hernias and gallstones, as well as the more serious illnesses like diverticulitis or colorectal cancer," says Allen. "Now because of imaging and equipment advances, coupled with the use of cameras and small incisions, we can do so much more with less disability after surgery. Our patients get better faster, so they don't have to live with chronic conditions, and they return to their usual activities more quickly."
Allen began looking for general surgery positions in Kentucky when his son was accepted to Stewart Home & School, a residential school in Frankfort that serves individuals with intellectual or developmental disabilities. Since making the cross-country move, Allen says he's already enjoying working at Saint Joseph London.
"Today, more than ever, surgery is a team sport. The best results come from each of us doing his or her own job well. The team at Saint Joseph is excellent. It is a pleasure to work with them."
When Allen is outside of the hospital, he enjoys spending time with his wife, Christina, their four children, and their rescue dogs. He also enjoys restoring old cars and working on his golf game.
SEND YOUR NEWS ITEMS TO MD-UPDATE > news@md-update.com
CHI Saint Joseph Health Expands Affiliation with Cleveland Clinic Cancer Center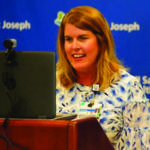 LEXINGTON On May 26, 2021 CHI Saint Joseph Health announced an expansion of its affiliation with Cleveland Clinic Cancer Center to serve its patients across Kentucky. This affiliation will now extend to Flaget Memorial Hospital in Bardstown, Saint Joseph Mount Sterling and Saint Joseph London.
The affiliation will enhance the hospitals' capabilities and provide patients in each of the service communities with a higher level of cancer care closer to home. The announcement follows the CHI Saint Joseph Health and Cleveland Clinic Cancer Center affiliation in Lexington that was launched in 2019.
"Our physicians will have easy access to second opinions and can easily connect with world-renowned experts and subspecialists on cases," said John Yanes, president, Saint Joseph London. "Our patients won't have to leave their home community to access this level of care."
"This affiliation means that our patients in Montgomery County and in Bardstown and the surrounding counties will have access to second opinions and input to treatment plans from one of the nation's most respected cancer programs," said Jennifer Nolan, president, Saint Joseph Mount Sterling and Flaget Memorial.
Beyond direct patient care, Lexington's cancer care centers have leveraged this relationship to make programmatic and clinical improvements, like adding a HOPE line call center for new patients and streamlining second opinion requests. Starting next week, the HOPE line –844.940.4673 (HOPE) – will also be used for scheduling cancer screening appointments in an effort to provide easier access to preventative measures.
"Cleveland Clinic Cancer Center is thrilled to be working with CHI Saint Joseph Health because of our shared values and priority for clinical excellence," said Hetty Carraway, MD, Department of Hematology & Medical Oncology, Cleveland Clinic Cancer Center. "CHI Saint Joseph Health has been incredibly engaged and dedicated to a multidisciplinary team-based approach to patient care.