SEND YOUR NEWS ITEMS TO MD-UPDATE > news@md-update.com
Nicolas Burnett, MD, Joins Cancer Care Center at Flaget Memorial Hospital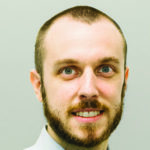 BARDSTOWN Nicolas P. Burnett, MD, has joined CHI Saint Joseph Health – Cancer Care Center at Flaget Memorial Hospital as a radiation oncologist. Burnett's commitment to learning about his patients and providing support motivates him while working in a difficult yet rewarding medical field.
Burnett earned his medical degree from the University of Louisville School of Medicine. He completed his residency in radiation oncology at the University of Kentucky Department of Radiation Medicine in June. Burnett brings a breadth of research experience ranging from external beam radiotherapy to hepatocellular carcinoma outcomes. His research programs were conducted at the Department of Radiation Medicine at the University of Kentucky as well as two research programs at the University of Louisville School of Medicine in the Department of Surgery and the Department of Internal Medicine. Burnett also completed an internal medicine internship at the University of Louisville Department of Internal Medicine.
"The most fulfilling part as a radiation oncologist is the longitudinal care," says Burnett. "That continuity with patients is the spark that drew me to the outpatient side of oncology. I enjoy getting to know my patients and their families, and supporting them through their cancer journey."
Timothy A. Jones, MD, Joins Flaget Memorial Hospital in Bardstown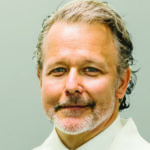 BARDSTOWN Timothy Jones, MD, FACS, has joined CHI Saint Joseph Medical Group – General Surgery in Bardstown. Jones was born and raised in Kentucky, living in Ashland and Lexington until he attended medical school at the University of Louisville; he now resides in Bardstown. He has spent the last 20 years providing quality surgical care to patients at a rural hospital that recently closed.
After receiving his Bachelor of Science in psychology at the University of Kentucky, Jones completed his medical degree at the University of Louisville and completed his general surgery residency at Wright State University in Dayton, Ohio. Jones is board certified in general surgery. His philosophy of care is "pairing knowledge with compassion, in order to provide consistent quality care."
"I'm honored to be a part of this facility," he says. "Flaget Memorial Hospital feels like home."
Tyler Holley, MD, Joins Flaget Memorial Hospital in Bardstown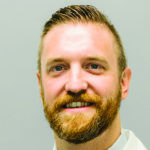 BARDSTOWN Tyler Holley, MD, has joined CHI Saint Joseph Medical Group – General Surgery, in Bardstown. Holley eagerly moved to Bardstown for his new position, and says that the small town is the perfect fit for him and his family.
Taking a different route than most physicians, Holley earned his BS in biosystems engineering at the University of Kentucky, then attended the UK College of Medicine, graduating with high distinction. He recently completed his residency from Good Samaritan Hospital in Cincinnati and previously served as an anesthesia technician at Saint Joseph Hospital in Lexington.
"It was a no brainer as soon as I stepped foot in the facility," says Holley. "You could tell everyone at Flaget Memorial Hospital wanted to be there. They love that hospital. They love the community, and they love the patients they are serving. From the person sweeping the floor to the CEO, it was a wonderful welcome all around and a beautiful community."
The Pikeville native says, "I always knew I wanted to come back to Kentucky to practice medicine. I'm extremely excited to move to Bardstown and begin serving my community."
Molly Annette Simmons Joins CHI Saint Joseph Medical Group – Orthopedics in Somerset, Saint Joseph London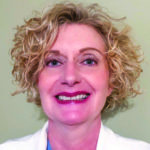 LONDON Molly Annette Simmons, APRN-C, has joined CHI Saint Joseph Medical Group – Orthopedics in Somerset and Saint Joseph London as a certified nurse practitioner. Simmons' work ethic is driven by her faith, family-oriented lifestyle, and widespread experience.
"I have been a nurse for 30 years now," says Simmons. "Since I was a child, I have always wanted to help people. I've done a little bit of everything throughout the years, from neurosurgery to family practice, but returning to orthopedics feels like a homecoming. I'm familiar working in the field, and I really enjoy it."
Originally from Hindman in Knott County, Simmons received her BSN from Eastern Kentucky University and her MS in nursing (MSN) as a family nurse practitioner from Western Kentucky University. She is board certified by the American Academy of Nurse Practitioners and is licensed by the Kentucky Board of Nursing.
Simmons' career began at Saint Joseph Hospital in Lexington, where she worked as a nurse in orthopedics and neurology. From there, she relocated to serving in the emergency department of facilities in Richmond and Louisville. For nine years, Simmons taught nursing at Somerset Community College before deciding to return to school to receive her MSN. Although she enjoys teaching students, her true passion lies within the clinical side of nursing.
"I knew when coming to CHI Saint Joseph Medical Group – Orthopedics in Somerset and Saint Joseph London, that God was opening a door for me," says Simmons. "From a spiritual standpoint, I was directed to this job."
Nancy Shirey Joins CHI Saint Joseph Medical Group – Obstetrics/Gynecology in Lexington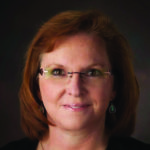 LEXINGTON Nancy Shirey, CNM, APRN, has joined CHI Saint Joseph Medical Group – Obstetrics/Gynecology in Lexington as a certified nurse midwife. She has been practicing as a certified nurse midwife in the area for 18 years.
Shirey served in the U.S. Navy as a nurse for 15 years. Stationed in Memphis, Tennessee, she provided patient care at the naval hospitals in Millington, Tennessee; Camp Lejeune, North Carolina, Guam and Jacksonville, Florida. At the naval facilities, she assisted with labor and delivery, NICU patients, and postpartum care.
"I love caring for my patients as if they were my own daughters, sisters, cousins, or other members of my extended family," says Shirey. "I want to do my part in helping them obtain the birth experience that they want in the safest way possible"
Nancy received her Bachelor of Science in nursing (BSN) from Azusa Pacific University and her Master of Science in nursing (MSN) from the University of Florida. She is a licensed advanced practice nurse in the state of Kentucky, as well as a certified nurse midwife by the American College of Nurse Midwives.
Born and raised in Hong Kong above a mission hospital clinic, her parents served as missionaries in the area. She was exposed to the field of nursing at a young age. After completing her primary education in Hong Kong, she relocated to California to receive her BSN. Upon graduation, Nancy enlisted in the U.S. Navy Nurse Corps.
"My purpose in life is to share the love of Christ with everyone I meet and also be able to share that same love to my patients and their families as they invite me to assist with their miracle of new life," says Shirey.
Saint Joseph London Wound Care Center Receives National Award
Center recognized by Healogics® for clinical excellence and patient satisfaction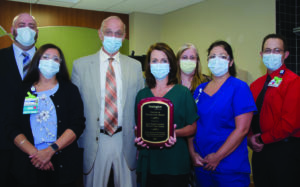 LONDON The Saint Joseph London Wound Care Center has been recognized as a Healogics® Center of Distinction. The center was recognized for outstanding clinical outcomes achieved over 12 consecutive months, including specific achievements such as a patient satisfaction higher than 92 percent and a minimum wound-healing rate of at least 92 percent, within 28 median days to heal. There were 601 centers eligible for the Center of Distinction award, and 367 were recognized.
"We are honored to receive a Center of Distinction award from Healogics," said John Yanes, president, Saint Joseph London. "The Saint Joseph London Wound Care Center is committed to compassionately treating chronic wounds, and this award represents our team's hard work and dedication to our patients."
The Saint Joseph London Wound Care Center offers highly specialized wound care to patients suffering from diabetic ulcers, pressure ulcers, infections and other chronic wounds that have not healed in a reasonable amount of time. Leading-edge treatments at the center include negative pressure wound therapy, total contact casting, bio-engineered tissues, biosynthetic dressings and growth factor therapies. The center also offers hyperbaric oxygen therapy, which works by surrounding the patient with 100 percent oxygen to help progress the healing of the wound.
Registered Nurse Turned Pioneering Administrator Named President of Baptist Health Floyd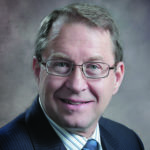 NEW ALBANY, IN Mike Schroyer, a registered nurse turned pioneering hospital administrator – and with 13 years of experience in Hoosier healthcare – has been named president at Baptist Health Floyd. Matthew Bailey, who took the interim position last November, will remain on board until September 4.
Schroyer, a Noblesville, Indiana resident, recently was president for St. Vincent Anderson Northeast Region. The Illinois native has worked with the St. Vincent Health system since 2007, starting as chief nursing officer and chief operating officer for its Heart Center of Indiana.
"Mike's experience in providing exceptional heart care, in physician development and recruitment and knack for growing medical services make him a great fit for Baptist Health Floyd," said Diane Murphy, hospital board chair. "We look forward to working with him to further cement Baptist Health Floyd's place as Southern Indiana's preferred hospital."
Schroyer said the choice to take the reins at Baptist Health Floyd was a natural one. "They have the kind of atmosphere that I like to be in – it's a faith-based organization, which is what I prefer. Baptist Health Floyd has much to offer, and it's a hidden gem. There is a lot of opportunity with the entire team there to grow what they're doing and show the community what we can do in achieving great outcomes for our patients."
Prior to joining St. Vincent, he led the cardiovascular program at Memorial Medical Center in Springfield, Illinois. Earlier roles in his 20-year career include clinical leadership positions in Oklahoma, North Carolina, Texas, and Alabama.
He and his wife Joy, who is also a registered nurse, have three adult children.
Three Baptist Health Hospitals Ranked Among 'Best Hospitals' by U.S. News & World Report
LOUISVILLE Three Baptist Health hospitals ranked among the Best Hospitals in their state in the 2020-21 U.S. News & World Report listings:
Baptist Health Louisville ranked #1 in Metro Louisville and tied for #2 in Kentucky
Baptist Health Lexington rated #4 in Kentucky
Baptist Health Floyd tied for #8 in Indiana and tied for #3 in Metro Louisville
Rounding out this year's list for Kentucky are: University of Kentucky Albert B. Chandler Hospital in the #1 spot, St. Elizabeth Healthcare Edgewood/Covington Hospitals tied for #2, Norton Hospital listed at #5, and Jewish Hospital and Saint Joseph Hospital-Lexington tied for #6. The rankings, now in their 31st year, recognize hospitals that excel in caring for patients and are designed to assist patients and their doctors in identifying a hospital that best meets their needs. More than 4,500 medical centers nationwide were evaluated.
Norton Healthcare Names Acting Executive Director of Norton Healthcare Institute for Health Equity
Institute will help underserved areas gain access to medical care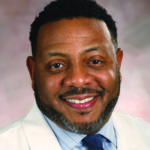 LOUISVILLE Norton Healthcare has named Kelly C. McCants, MD, acting executive director of the newly formed Norton Healthcare Institute for Health Equity.
McCants currently serves as Norton Healthcare's medical director of advanced heart failure. He will hold both positions while the institute is being established and will join the organization's executive team.
"Norton Healthcare's mission calls on us to respond to the needs of our community, and clearly our community is in need," said Russell F. Cox, president and CEO, Norton Healthcare. "Dr. McCants is uniquely qualified for this role. Through his work with heart failure patients, he and his team have demonstrated the power of addressing socioeconomic dynamics in order to achieve heart recovery. He has a true passion for addressing health disparity."
In June, Cox announced the creation of the Norton Healthcare Institute for Health Equity as one of five initiatives to address inequalities within the community. The primary focus will be to identify and remove obstacles that prevent people in underserved areas from receiving the health care they deserve, as well as to eliminate disparities in care.
"The premise of the institute is that health equity can only be achieved when every person has a fair opportunity to achieve their full health potential," McCants says.
Growing up in Jacksonville, Florida, and Tuscaloosa, Alabama, McCants drew inspiration from his mother and older brother. He is the first physician and only the fourth college graduate among 54 members of his extended family.
McCants attended Tennessee State University, Nashville, before going to Meharry Medical College, also in Nashville. He completed his internship, residency and fellowship at the University of Louisville. He returned to Louisville after a stint at Atlanta, Georgia's Piedmont Hospital, where he was director of cardiac transplantation.
Lexington Clinic Celebrates 100 Years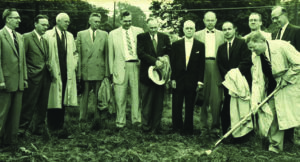 LEXINGTON In July 2020 Lexington Clinic celebrated its 100 years anniversary, a milestone enabled by the organization's unwavering commitment to providing excellent care and perfecting the patient experience.
On July 1, 1920, Lexington Clinic was founded by a group of physicians to form a multi-specialty medical group that focused on providing quality care to their patients. Lexington Clinic had many firsts in Central Kentucky healthcare: establishing the first radiology department in Lexington in the 1920s; developing the first cardiac care unit in Lexington in the 1960s; and performing the very first thoracic ablation surgery in 2006.
Today Lexington Clinic has more than 200 providers in 30 different specialties and 25+ locations throughout Central Kentucky. "Our journey started 100 years ago and continues today as we strive to provide the best care for our patients by keeping them at the center of all we do," says Andrew Henderson, MD, CEO of Lexington Clinic.
Lexington Clinic postponed plans to celebrate this milestone due to the ongoing COVID-19 pandemic, but it is still moving ahead with construction plans for its new South Broadway building, which will replace the current flagship building that has been serving the community since 1957. "We are proud to have been a part of this great community for 100 years, and we are excited to reinvest and recommit to continue serving our patients," says Henderson.
The new building is set to open by early next year. The current building will remain open and functional until the new building is operational.
UK HealthCare Ranks Top in Kentucky; Cancer Care Ranks 29th Nationally in U.S. News & World Report
LEXINGTON For the fifth consecutive year, the University of Kentucky Albert B. Chandler Hospital at UK HealthCare has been named the No. 1 hospital in Kentucky and the Bluegrass Region by the 2020-2021 Best Hospitals rankings and ratings from U.S. News & World Report. For the fourth straight year, the University of Kentucky Markey Cancer Center has earned a top 50 national ranking for cancer care, this year climbing to No. 29. Additionally, five adult specialties at UK HealthCare were ranked as high-performing: gastroenterology and GI surgery, geriatrics, nephrology, orthopedics and urology. Seven common adult procedures and conditions also received a high-performing designation: aortic valve surgery, chronic obstructive pulmonary disease, colon cancer surgery, heart bypass surgery, heart failure, hip replacement and lung cancer surgery.
"This has been a challenging year, to put it mildly. But in these times, it's more important than ever that Kentuckians with complex health problems have a medical center they can come to for best treatment options possible," said Mark F. Newman, MD, UK executive vice president for health affairs.
This year's ranking of No. 29 in cancer care is the highest to date. In addition to its recognitions from U.S. News & World Report, Markey has been a National Cancer Institute-designated cancer center since 2013, the only one in Kentucky and one of just 71 in the country. "With Kentucky still holding the unfortunate ranking of being No. 1 in overall cancer incidence and mortality, nowhere is it more important for patients to have access to the best possible cancer care," said Mark Evers, MD, director of the UK Markey Cancer Center. "We at Markey seeing positive changes on that front. We are treating and saving more patients than ever before. This latest ranking is further evidence of how we are making progress toward our goal of conquering cancer in the Commonwealth."
The U.S. News Best Hospitals methodologies are based largely on objective measures such as risk-adjusted survival and discharge-to-home rates, volume, and quality of nursing, among other care-related indicators.
$100,000 to Benefit Lexington Shriners Medical Center
Motion Analysis Center helps children improve their gait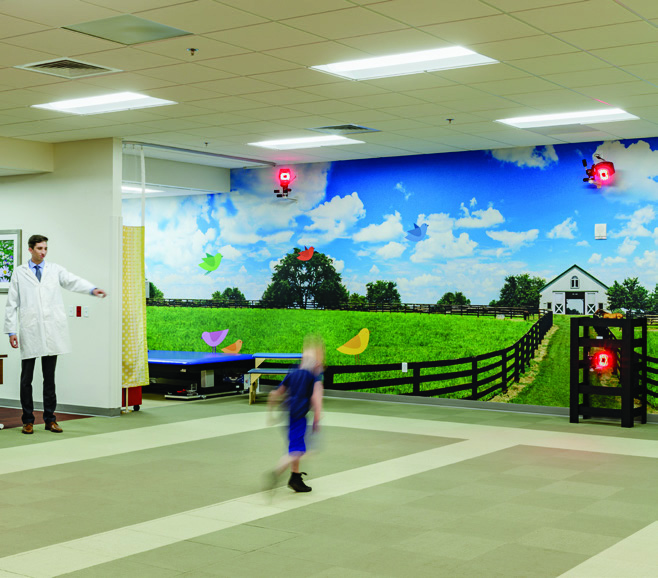 LEXINGTON The Motion Analysis Center at Lexington Shriners Medical Center recently received a $100,000 grant from the medical center's Corporate Council, a group of 46 Lexington area business leaders,
"We are thrilled to provide this grant for the Motion Analysis Center," said Corporate Council Chair Kevin Bazner, CEO, A & W Restaurants, Inc. "This lab is essential to helping the physicians at Shriners help children improve the way they walk. As the chair of this community council, I have seen first-hand the dedication and passion the members of the Shriners team has for the children in their care. Their priorities are always about what is best for the children – and that's what has kept me involved these past five years."
Since its formation in 2015, the corporate council has provided nearly $1 million in grants to the medical center, funding much-needed medical projects such as the EOS imaging system, Kentucky's only low radiation 3-D imaging for pediatrics, and the motion analysis center. In addition to funding numerous medically-related projects and equipment, the council has also funded some fun things for patients such as the new therapeutic and medical assessment playground, dedicated last fall.