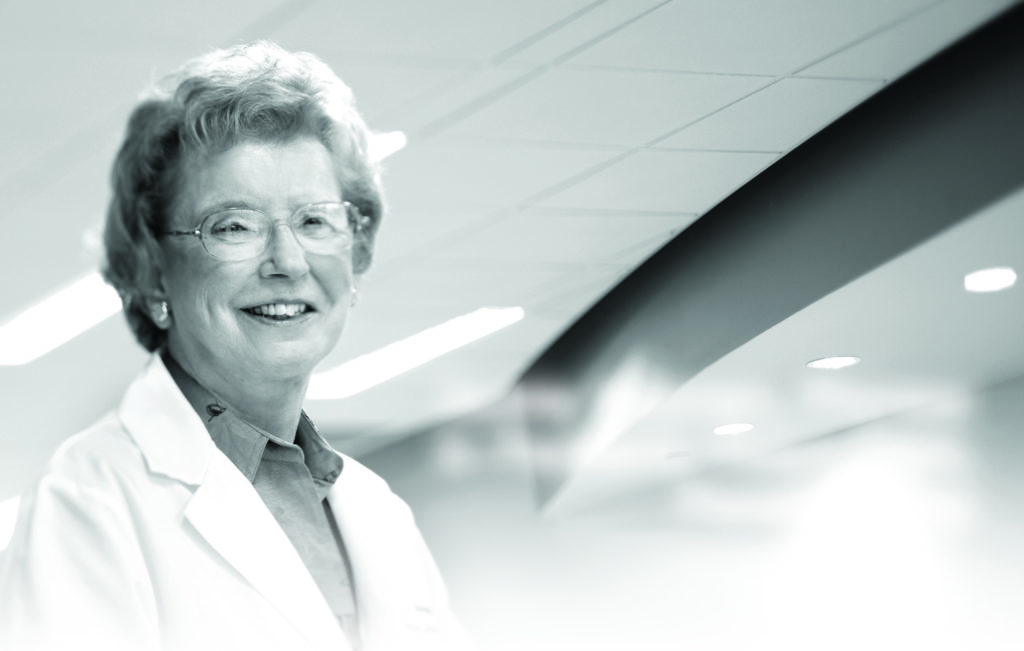 LEXINGTON Jacqueline (Jackie) Noonan, MD, long-time faculty member at the University of Kentucky College of Medicine and former chair of the Department of Pediatrics, passed away at her home on July 23, 2020.
"Dr. Noonan was a champion in the field of pediatric cardiology, and a breaker of barriers for women in medicine," said Scottie B. Day, MD, chair of the Department of Pediatrics, and physician-in-chief at Kentucky Children's Hospital. "Her passion and bedside manner made an everlasting impression on patients and their families, and her leadership and commitment to education and clinical care is a model for physicians today. We're grateful for the impact she made here and in the field of pediatric cardiology and critical care."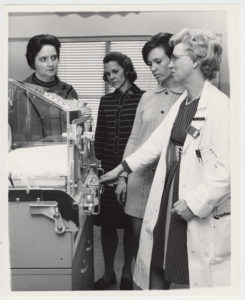 Born in Burlington, Vermont, she studied chemistry at Albertus Magnus College and received her MD from the University of Vermont. After a residency at Cincinnati Children's Hospital and a fellowship at Children's Hospital in Boston, she became the first pediatric cardiologist at University of Iowa Stead Family Children's Hospital. It was there that she first observed a rare heart defect in children that was accompanied by distinct physical characteristics. In 1963, she began publishing papers about children with this rare congenital heart condition. The condition was eventually named Noonan Syndrome in acknowledgment of her efforts.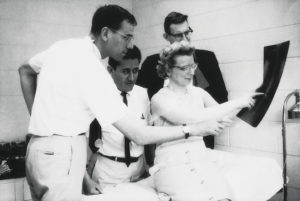 In 1961, Noonan came to UK's newly established College of Medicine where she practiced pediatric cardiology and critical care. She served the University in numerous capacities including chair of the department of pediatrics and member of the university senate and the admissions committee for the College of Medicine. Noonan traveled extensively to clinics throughout the Commonwealth so patients with congenital heart disease wouldn't have to travel far from home for care. She served on the editorial boards of many national and international professional journals and has hundreds of book chapters, presentations, and studies in peer-reviewed publications attributed to her. She officially retired in 2007 and was named professor emerita, but continued to see patients, advise junior faculty, give lectures, and publish works.
Noonan has long been recognized for her work in medicine. She was given the Helen B. Fraser Award from the Kentucky Public Health Association, named one of the Best Women Doctors in America by Harper's Bazaar, and received a Lifetime Achievement Award from The Best Doctors in America. She also received the A. Bradley Soule Award from the University of Vermont, her alma mater.