SEND YOUR NEWS ITEMS TO MD-UPDATE > news@md-update.com

MOUNT STERLING Saint Joseph Mount Sterling's most fragile patients, infants born with special needs like neonatal abstinence syndrome, and those affected by premature birth, fetal anomaly, and respiratory disease, will benefit from new equipment at the hospital.
On February 4, 2020, leaders from the hospital and Saint Joseph Mount Sterling Foundation presented a $36,000 grant from the WHAS Crusade for Children and a $25,333 gift from the Saint Joseph Mount Sterling Volunteer Guild that enabled the hospital to replace outdated equipment that was purchased in 2011.
The new GE Giraffe OmniBed Carestations for the Saint Joseph Mount Sterling Birthing Center will be used to help accommodate neonatal infants until they can be transferred to a neonatal intensive care unit (NICU). These beds are designed to help create a controlled, protected environment for infants, which will minimize temperature swings and provide warmth during transport.
"We cannot thank the WHAS Crusade for Children and the Volunteer Guild enough for their generosity, which will help hundreds of children a year at this facility," said Leslie Smart, CFRE, president, Saint Joseph Mount Sterling Foundation. "These OmniBeds will allow us to provide the very best care available to infants in the Rockcastle County area and help to improve patient outcomes and save lives."
The Giraffe OmniBed Carestations are versatile and an important addition for a busy birthing center that must change and adapt quickly to the fragile condition of infants. "This equipment was much-needed and will be a valuable addition to the Birthing Center," said Sherry Taul, president, Saint Joseph Mount Sterling Volunteer Guild. "When parents turn to Saint Joseph Mount Sterling for care for their newborn children, they can do so knowing that they have the best equipment available to help assist them, and we were proud to play a part in helping make this happen."
PERIOPERATIVE NURSES ARE CNOR STRONG
LEXINGTON Shriners Hospitals for Children Medical Center — Lexington is changing lives every day through innovative pediatric specialty care, world-class research and outstanding medical education.
The Lexington Shriners Medical Center is proud to announce that the perioperative nurses working in our ambulatory surgery center recently earned the Certified Perioperative Nurse (CNOR) Strong designation.
In order to apply for this designation, at least 50% of eligible perioperative nursing staff at your health care facility must be CNOR certified. The Lexington Shriners Medical Center currently has 100% of its perioperative nurses accredited as CNOR.
CNOR is the only accredited certification for perioperative registered nurses. CNOR certification assesses the knowledge and skills of a perioperative nurse with a minimum of two years of clinical practice. The exam takes approximately 3 hours and 45 minutes to complete, and it is recommended that individuals spend three months studying and preparing for the exam.
Connie Wilson, director of patient care services and nurse executive, recently submitted the Lexington Shriners Ambulatory Surgery Center's perioperative nursing staff for evaluation for the CNOR Strong designation, and the team was awarded the designation.
"I am extremely proud of our operating room nurses for their commitment to nursing excellence. Having 100% of our surgical nurses certified in their field of practice is a mark of distinction unheard of in most perioperative settings across the nation," said Wilson. "Our nurses demonstrate a commitment to upholding the highest standards in patient safety, and I am honored to celebrate their achievement. Our patients are our priority. We take the time to care, and part of that care involves staying educated and up-to-date on our medical knowledge and skills so that our patients receive the most amazing pediatric orthopedic care anywhere."
Frankfort Regional Medical Center Announces New Orthopedic Practice in Frankfort
FRANKFORT Frankfort Regional Medical Center announced that Greg Rennirt, MD, and Alan Oster, MD, have joined Advanced Orthopedics, a new orthopedic practice located at 89 C. Michael Davenport Blvd. in Frankfort.
"We are proud to bring two additional experienced orthopedic surgeons to the communities we serve," said Reed Hammond, CEO of Frankfort Regional Medical Center. "Both Dr. Rennirt and Dr. Oster will make a great additions to our medical staff and continue to enhance the level of orthopedic care available."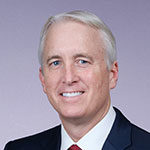 Rennirt earned his medical doctorate from the University of Louisville School of Medicine. He brings almost 25 years of experience in orthopedic surgery. Rennirt is board-certified by the American Board of Orthopedic Surgery and a member of the American Academy of Orthopedic Surgeons. He specializes in all aspects of sports medicine, including knee and shoulder surgery and reconstruction.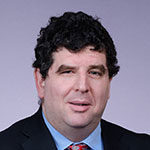 Oster earned his medical doctorate at Boston University in Boston, Massachusetts. With more than 20 years of experience, he is considered an expert in the field of orthopedic surgery and is known for his caring approach to his patients. Oster is board-certified in orthopedic surgery and a diplomate of the American Board of Orthopedic Surgery.