Frankfort Regional Medical Center Announces Opening of New Orthopedic Practice in Frankfort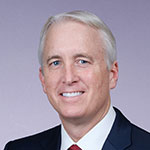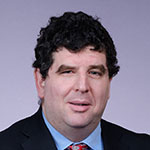 FRANKFORT Frankfort Regional Medical Center announced that Greg Rennirt, MD, and Alan Oster, MD, have joined Advanced Orthopedics, a new orthopedic practice located at 89 C. Michael Davenport Blvd. in Frankfort.
"We are proud to bring two additional experienced orthopedic surgeons to the communities we serve," said Reed Hammond, CEO of Frankfort Regional Medical Center. "Both Dr. Rennirt and Dr. Oster will make great additions to our medical staff, and continue to enhance the level of orthopedic care available." Rennirt earned his medical doctorate from the University of Louisville School of Medicine, where he also completed his general surgery internship and his orthopedic surgery residency. In addition, he completed a sports medicine fellowship with Lipscomb Clinic in Nashville, Tennessee. He brings almost 25 years of experience in orthopedic surgery to Advanced Orthopedics.
He is board-certified by the American Board of Orthopedic Surgery and a member of the American Academy of Orthopedic Surgeons. He specializes in all aspects of sports medicine, including knee and shoulder surgery and reconstruction. Rennirt also has served as the team physician for AHL hockey and arena football teams, as well as on the medical staff for the Florida Panthers NHL team.
Oster earned his medical doctorate at Boston University in Boston, Massachusetts. Following medical school, he completed his residency in orthopedic surgery at SUNY Health Sciences University in Brooklyn, New York, and was then awarded the Kuntcher Orthopedic Trauma Fellowship at UofL Hospital in Louisville. With more than 20 years of experience, he is considered an expert in the field of orthopedic surgery and is known for his caring approach to his patients.
Oster is board-certified in orthopedic surgery and a diplomate of the American Board of Orthopedic Surgery. Prior to joining Advanced Orthopedics, he was the Executive Director of Orthopedic Surgery at Saint Joseph Hospital of London and served as the Director of Orthopedic Trauma at Norton Healthcare. Oster has presented his published findings at several medical conferences.
Frankfort Regional Medical Center, owned by HCA Healthcare, is a 173-bed, acute care facility; accredited Chest Pain Center with Primary PCI, Level III Trauma Center, Primary Stroke Center, and Certified Total Joint Care Program. For more information, visit frankfortregional.com.
Frankfort Regional Medical Center and UK HealthCare Announce Partnership to Enhance Cardiovascular Services in Frankfort
FRANKFORT Frankfort Regional Medical Center (FRMC) and UK HealthCare (UKHC) announced a strategic partnership to enhance and expand the scope of cardiovascular services offered at Frankfort Regional.
Physicians from UKHC's Gill Heart & Vascular Institute now provide 24/7 coverage for cardiac emergencies, including elective procedures in FRMC's cardiac catheterization lab. Additionally, UK cardiologists will provide services to inpatients and outpatients, including electrophysiology consultations, and provide patient education and training.
"We are thrilled to partner with UK HealthCare's team to expand our cardiovascular services at Frankfort Regional," said Reed Hammond, CEO of Frankfort Regional Medical Center. "Through this partnership, residents of Frankfort and the surrounding areas will have much needed access to high-quality, state-of-the-art emergent cardiovascular care right here in our own community."
"We are excited to embark on this new partnership with FRMC around cardiovascular services," said Susan Smyth, MD, PhD, Director of the Gill Heart & Vascular Institute and Chief of the Division of Cardiovascular Medicine at UK HealthCare. "Our shared mission is to provide the highest quality of care, which will be accomplished building on FMRC's 'Patients First' focus that has resulted in their exceptional care delivery and reputation."
"This has all the makings of a wonderful marriage," said Adrian Messerli, MD, Director of Cardiac Catheterization Laboratories at UK HealthCare. "We will couple the fantastic local reputation of FRMC with the expansive expertise and care capabilities at the University of Kentucky. I am certain that this will be a huge boon to the citizens of Frankfort and neighboring counties. I am thrilled to be participating in this venture."
SEND YOUR NEWS ITEMS TO MD-UPDATE > news@md-update.com
Surgery Suite Named for Retiring Surgeon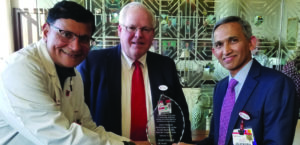 LOUISVILLE UofL Health recognized Suresh Alankar, MD, in February, naming a surgical suite at UofL Health – Jewish Hospital in his honor. Alankar joined Jewish Hospital in 2002 and performed more than 7,000 vascular cases. He has a special interest in endovascular treatment of peripheral vascular disease and stent graft repair of abdominal and thoracic aortic aneurysms. Alankar completed his general surgery residency at Henry Ford Hospital in Detroit, Michigan and completed a fellowship in vascular surgery at the Michael E. DeBakey Department of Surgery at Baylor College of Medicine in Houston, Texas. Alankar is a member of the Greater Louisville Medical Society and the Society for Vascular Surgery. He retired from UofL Health – Jewish Hospital earlier this year.
Dr. Jonathan Kiev Joins CHI Saint Joseph Medical Group – Cardiology in London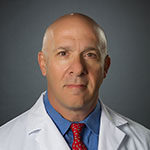 LONDON Jonathan Kiev, MD, has joined CHI Saint Joseph Medical Group – Cardiology in London as a general and thoracic surgeon. Kiev moved to Kentucky three years ago and says that the relocation has provided him with opportunities to deepen patient relationships and impact.
"I enjoy taking care of the rural folks," says Kiev. "You really get to know their families. They want healthcare providers to communicate their treatment options honestly and clearly, so that they feel empowered and educated as a patient."
Kiev completed a general surgery residency at Hahnemann University Hospital in Pennsylvania, followed by three fellowships – cardiothoracic surgery at Loma Linda Medical Center in California, minimally invasive thoracic surgery at the University of Pittsburgh in Pennsylvania, and advanced thoracic surgery at The Mayo Clinic in Maryland.
Kiev is board certified in general and thoracic surgery. Through his relationally intentional patient care, he seeks to put a smile on his patients' faces and minimize the gravity of hard situations. A native of New York City, Kiev has two children. When he's not working, he enjoys playing tennis, being outdoors and flying planes.
"Joining CHI Saint Joseph Health has been an honor," says Kiev. "It's a faith-based organization that truly puts the patient first."