Amy Baker, DO, Joins CHI Saint Joseph Medical Group – Obstetrics & Gynecology in Lexington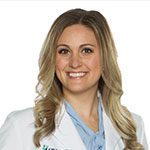 LEXINGTON Amy E. Baker, DO, has joined CHI Saint Joseph Medical Group – Obstetrics & Gynecology in Lexington. Baker's passion for obstetrics and gynecology comes from seeing the joy that welcoming a new baby brings to parents.
"When I go to work, I get to witness the amazing miracle of new life coming into the world," says Baker. "It doesn't matter how tired you are or what your day was like, there is truly no experience that can compare to handing a newborn to their parents for the first time."
Baker completed a residency in obstetrics and gynecology at Grandview Medical Center in Dayton, Ohio. She is board certified in obstetrics and gynecology, and specializes in preventative women's health, gynecology, and obstetrics care. She strives to make her patients' treatment, comfort, and understanding her top priority, especially during pregnancy.
A native of Vine Grove, Kentucky, Baker moved back from Ohio in 2019 to be closer to her family. She is married and has one child, and she and her husband are currently expecting a second child. When she's not working, Baker enjoys traveling, being outdoors in the mountains, and spending time with her family.
Baker is accepting new patients. Her office is located at 170 North Eagle Creek Drive, Suite 104 in Lexington.
Samy Elayi, MD, Joins CHI Saint Joseph Medical Group – Cardiology in Lexington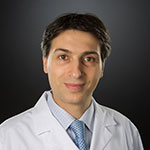 LEXINGTON Samy Elayi, MD, has joined CHI Saint Joseph Medical Group – Cardiology in Lexington as a cardiac electrophysiologist. He has lived in the Lexington area for the past 10 years.
Elayi completed his residency in internal medicine and cardiology at Necker-Enfants Malades Hospital in Paris, France, followed by completion of a three-year fellowship at the Cleveland Clinic. He is board certified in internal medicine, cardiology, and cardiac electrophysiology by the American Board of Internal Medicine.
"I wanted to make a difference in people's lives," says Elayi. "As a teenager, I was drawn to math and science, and becoming a physician felt very normal to me. The joy and passion to serve my patients and emotionally connect with them is what drives me every day."
"As a kid, you see the heart as an important organ," he says. "When you think about being a physician, the heart is where many want to start their car eer, because of how vital the heart is to the body. The heart truly helps people live, and it was my fascination of this organ that drove my decision to study cardiology."
Elayi has served as a professor in medicine, director of the Cardiac Electrophysiology Laboratory and Research for the University of Kentucky Albert B. Chandler Hospital in Lexington, and professor of medicine and chief of electrophysiology for the University of Florida Jacksonville.
Elayi has authored and co-authored more than 100 research articles and mentored medical students, residents, and cardiology and electrophysiology fellows at UK and University of Florida with several "great mentor" awards. Elayi is a fellow of the American Journal of Cardiology, Heart Rhythm Society and also editor and board member for the well-known electrophysiology journal PACE. Elayi is married and has two children.
Elayi is accepting new patients with CHI Saint Joseph Medical Group – Cardiology. He is located at 1401 Harrodsburg Road, Building A-300 in Lexington.
Michael Horn, MD, Joins CHI Saint Joseph Health – Cancer Care at Saint Joseph Mount Sterling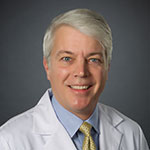 MOUNT STERLING Michael E. Horn, MD, has joined CHI Saint Joseph Health – Cancer Care at Saint Joseph Mount Sterling. Horn has practiced hematology and oncology in Lexington for the past 20 years. He was first drawn to oncology when one of his family members underwent treatment for a cancer diagnosis.
"When my father-in-law had cancer, I was able to walk with him through his treatment and care, particularly his experience with his medical oncologist," says Horn. "The relationship played an important role, both physically and emotionally. Being able to witness this impact showed me the unique platform being an oncologist provides physicians – being able to step into someone's life at a critical time."
Horn completed an accelerated internal medicine residency with the University of Kentucky Medical Center, followed by a hematology/oncology fellowship at the Markey Cancer Center at UK. In 2009, he also earned a Master of Science in Health Care Management from Harvard University.
Horn is board certified in medical oncology. Through his attentive care, he strives to provide support, security and peace to his patients.
A native of Lexington, Horn is married and has two children. When he's not working, he enjoys reading, spending time with family and taking mission trips that support his Christian faith. He embarked on his first trip 15 years ago, and said he has been hooked ever since, traveling to countries like Costa Rica, Paraguay and India.
"I believe in the overall vision and leadership of CHI Saint Joseph Health," says Horn. "I'm looking forward to joining the Cancer Care team and continuing to move the organization forward."
Horn is accepting new patients. His office is located at 227 Falcon Drive, Suite 103 in Mount Sterling.
SEND YOUR NEWS ITEMS TO MD-UPDATE > news@md-update.com
SAINT JOSEPH EAST EARNS DISEASE SPECIFIC CARE CERTIFICATION FROM THE JOINT COMMISSION
Facility recognized with Gold Seal of Approval® for sepsis care
LEXINGTON Saint Joseph East has earned The Joint Commission's Gold Seal of Approval® for Disease Specific Care in Sepsis Certification. The Gold Seal of Approval® is a symbol of quality that reflects an organization's commitment to providing safe and effective patient care.
Saint Joseph East underwent a rigorous onsite review to receive this certification. Joint Commission experts evaluated compliance with national disease-specific care standards, as well as with sepsis-specific requirements. Clinical practice guidelines and performance measures also were assessed.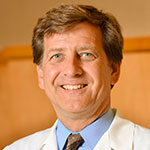 "Saint Joseph East is pleased to receive Disease Specific Care Sepsis Certification from The Joint Commission, the premier health care quality improvement and accrediting body in the nation," said Dan Goulson, MD, chief medical officer, CHI Saint Joseph Health. "Certification by The Joint Commission illustrates our commitment to a culture of excellence in serving our patients and community."
The Joint Commission's Disease-Specific Care Certification was established in 2002 and is awarded for a two-year period; the first sepsis certification was awarded in 2013. The certification program evaluates clinical programs across the continuum of care and addresses three core areas:
Compliance with consensus-based national standards;
Effective use of evidence-based clinical practice guidelines to manage and optimize care; and
An organized approach to performance measurement and improvement activities.
"This certification recognizes health care organizations committed to fostering continuous quality improvement in patient safety and quality of care," says Mark Pelletier, RN, MS, chief operating officer, Accreditation and Certification Operations, and chief nursing executive, The Joint Commission. "We commend Saint Joseph East for using certification to reduce variation in its clinical processes and to strengthen its sepsis program structure and management framework."
UofL Trager Institute Executive Director Elected to National Board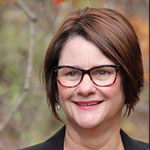 LOUISVILLE Selected for her leadership in the area of geriatric education, Anna Faul, PhD, executive director, University of Louisville Trager Institute, was elected to join the executive board of the National Association for Geriatric Education (N-AGE).
N-AGE is a non-profit membership organization representing geriatric education centers and other organizations that provide education and training to health professionals seeking to improve the quality of health care for older adults, including underserved and minority groups.
"I am honored to be selected for this national leadership position. As a longtime educator in the field of gerontology, I am deeply passionate about increasing the workforce size and improving the skills of the aging-related workforce," Faul said. "Workforce development is one of the UofL Trager Institute's strategic initiatives, and we have received several HRSA-funded grants to support this goal. I look forward to taking what we have learned from these programs to a national level."
As a new board member, Faul will serve as chair of the education and training committee. In this role, she will further the committee's goal of enhancing nationwide opportunities for the education of health care practitioners in geriatrics and gerontology. Specifically, Faul will work to increase the visibility of HRSA Geriatric Workforce Enhancement Programs and Geriatrics Academic Career Awards. This builds on her experience as principal investigator for both the UofL Trager Institute's HRSA Geriatric Workforce Enhancement Program and HRSA Behavioral Health Workforce Enhancement Program.
She has also served as mentor for Samantha Cotton, PhD, program manager at the UofL Trager Institute and 2019 Geriatrics Academic Career Award recipient.
Faul began her three-year term on the N-AGE board in January 2020.
Baptist Health Lexington Acquires Kentucky Surgery Center
LEXINGTON Baptist Health Lexington has acquired the Kentucky Surgery Center at 240 Fountain Court in Lexington.
The newly formed venture, Baptist Health Surgery Center, housed in a 28,000 square foot facility, features seven operating rooms and two procedure rooms, employees approximately 65 people, and has approximately 100 credentialed surgeons. Administration anticipates handling 7,000 procedures or surgeries at the facility in 2020.
Services include a variety of outpatient surgical procedures including: total hip, knee and shoulder replacements; other orthopedic surgeries; ear, nose and throat; pediatric urology; general/laparoscopic; and colonoscopies.
"This acquisition strongly supports our mission, vision, and values to better serve our community with ambulatory growth strategies," said Bill Sisson, president of Baptist Health Lexington.
In November, hospital officials announced plans to open an outpatient-centered medical campus on 129 acres in the Hamburg area off Polo Club Boulevard near Interstate 75. Baptist Health Surgery Center will eventually become a part of that Hamburg campus.
An emergency department and medical office buildings are also planned for the first phase of construction to start in the fall.
Officers Announced for Lexington Clinic's 2020 Board of Directors
LEXINGTON Lexington Clinic announced its Board of Directors to serve for 2020: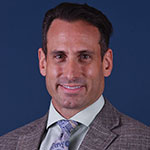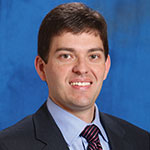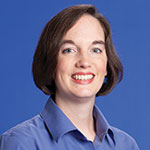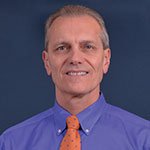 Other members of the board include Haider Abbas, MD; An-Yu Chen, MD; Kyle Childers, MD; Shailendra Chopra, MD; Jamil Farooqui, MD; Robby Hutchinson, MD; Mr. Nick Rowe, and Mr. Alan Stein.
"Lexington Clinic is committed to perfecting the patient experience. By using modern data analytics, best practice protocols, experience, and compassion, we aim to provide the highest quality care to the people of Central Kentucky," said Umansky.
Lexington Clinic was founded in 1920 and is Central Kentucky's oldest and largest group practice. Lexington Clinic has more than 200 providers and serves more than 600,000 patients every year. Lexington Clinic has providers in 30 different specialties and has more than 25 locations throughout Central Kentucky.