LOUISVILLE High-profile experts in aging, dementia and Alzheimer's research, and public health are headed to Kentucky this spring to speak at the 2020 Optimal Aging Conference.
The Optimal Aging Conference, now in its fourth year, is Kentucky's only statewide conference on aging. With an emphasis on interdisciplinary approaches to the aging field, this conference offers a unique educational and networking opportunity for health care, social service, and technology professionals, alongside older adults and their caregivers.
The 2020 Optimal Aging Conference, hosted by the University of Louisville Trager Institute and the Kentucky Association for Gerontology, will be held April 19–21 at the Brown Hotel in Louisville.
"We are thrilled to present such a strong lineup of speakers for this year's conference in the areas of public health models, technology innovation, aging-related policy, and Alzheimer's Disease," says Anna Faul, PhD, Executive Director of the University of Louisville Trager Institute.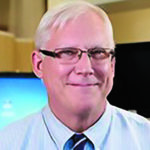 "In particular, we are excited to share with medical providers in Kentucky the presentations of Drs. Dale Bredesen and Gregory Jicha. Their sessions are outstanding opportunities for providers to hear first-hand the latest and most innovative developments in the fight against Alzheimer's Disease," she says.
Guided by the theme "Aging Inspired," this conference will create opportunities for participants to share ideas and stories about how we can inspire, innovate, impact, investigate, and integrate the aging experience. In addition to this lineup of state and national leaders in the aging field, the 2020 Optimal Aging Conference offers over 30 breakout and poster sessions, networking opportunities, and continuing education for medical and healthcare providers.
The conference also features a mobile workshop to the new Republic Bank Foundation Optimal Aging Clinic at the University of Louisville Trager Institute. This new clinic, located in Louisville's Innovation Corridor, is a one-stop-shop that provides integrated lifelong wellness by combining lifestyle and preventative medicine with specialized and acute care.