Program of all-inclusive care for the elderly is designed to help age in place
LEXINGTON PACE, which stands for Program of All-Inclusive Care of the Elderly, is perhaps the most well-kept secret in healthcare. Although PACE has been in existence in the United States since the 1970s, Kentucky's first PACE program started operating in 2022. PACE is a program primarily designed for patients with Medicare/Medicaid (the "dually eligible"), whose needs traditionally require skilled nursing home care. The ultimate goal of PACE is to allow participants to "age in place," avoiding nursing home or other long-term care. Federal and state governments recognize that placing such patients into skilled nursing facilities is the most expensive option for care provision and often not the best plan for maintaining an acceptable quality of life for these patients.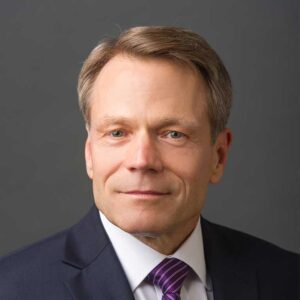 Services are 100 percent covered for participants with both Medicare and Medicaid who transition completely to PACE program care. The physician at PACE becomes the participant's primary care physician. All non-emergency care, including primary care and specialist services, must be provided by the program or an authorized entity to be covered by PACE. Other costs and restrictions apply to individuals who only have Medicare or are paying privately.
PACE programs must have a facility capable of providing health evaluations, adult daycare, meals, transportation to and from the center or other healthcare providers and facilities, and any other services to provide optimal healthcare. It is typical for PACE patients to be seen in the Center 2-3 days per week. This allows PACE staff to become familiar with all aspects of each patient's healthcare needs. Participants are also visited in their homes when needed by PACE staff who are equipped and empowered to determine appropriate interventions in order to maintain their health and quality of life in their homes and thus avoid moving them to an inpatient facility. PACE staff members work to anticipate problems before they grow more complex and difficult to manage. Although concierge Medicare care has become a luxury offering to some people in the community, the holistic care provided by PACE serves an historically medically underserved and marginalized population.
Better Care Is the Outcome
Evidence shows that, compared with age and morbidity-matched cohorts treated in traditional care models, PACE participants fare better by several important measures. Cited in Leavitt's 2009 interim report to Congress, a U.S. Department of Health and Human Services study found that PACE participants reported better self-rated health statuses, better preventive care involving vision and hearing screenings, higher rates of seasonal vaccine administration, and fewer cases of depression. A 2010 study in The Journals of Gerontology by Wieland et al. reported the five-year survival in a PACE population compared with alternative institutional and home- and community-based care. Despite PACE participants being older and more cognitively and functionally impaired than those in an otherwise matched cohort, PACE participants had a substantial long-term survival advantage after five years of follow-up. The benefit was especially apparent in moderate- to high-risk participants.
PACE centers serve as adult daycare centers where medical personnel get to know each participant on a personal level to provide any needed medical evaluations, including both wellness and acute care visits, physical and occupational therapy, nutritional assessments, meals, and the socialization that is so essential to the person's sense of well-being. Transportation to and from the PACE Center and other medically related visits is provided by PACE if transportation is a barrier.
Relief for All Parties Involved
To be most effective, the PACE team assumes primary care for the patient and oversees all aspects of their healthcare, including that provided by specialists. Although specialty care remains available, contracted specialists understand that the PACE physician and PACE Center teams will give as much specialty care as they are qualified to provide.
When fully understood and implemented, PACE offers relief to all parties involved: the patient, the patient's family, and the patient's primary care physician struggling to manage the care of someone with inadequate healthcare infrastructure to prevent the frequent pleas for help represented by a chaotic healthcare experience. These patients are often characterized by frequent emergency room visits, hospitalizations, missed appointments due to lack of transportation, or inadequate social support.
To qualify for the program, a patient must be at least 55 years old, live within counties assigned to active PACE programs, be able to live safely in the community with PACE services at the time of enrollment, and meet state-defined criteria for skilled-nursing home care.
It is critical to share with prospective PACE participants the restrictions and fees, particularly for those who are not dually eligible with both Medicaid and Medicare coverage. Individuals who have only Medicare are eligible for PACE but must pay a fee. Other participants may pay privately for PACE services and have different payment structures.
For all PACE participants, all healthcare must be received at or coordinated by the PACE Center. Participants may be fully or personally liable for the cost of services not authorized by PACE. PACE participants may voluntarily disenroll from the program without cause at any time. The disenrollment date will be coordinated between Medicare and Medicaid for a participant who is dually eligible.
As of July 2023, there are three approved PACE programs in Kentucky. If you have dually eligible or Medicare-only patients whose healthcare needs you are struggling to meet, PACE may be an option. PACE personnel can evaluate the patient to see if they meet the required criteria for acceptance.
In Central Kentucky, PACE is administered by Bluegrass Care Navigators for patients residing in Anderson, Fayette, Franklin, Jessamine, Woodford, Barron, Clinton, Estill, Jackson, Laurel, Madison, McCreary, Pulaski, Rockcastle, Warren, and Wayne counties. In Jefferson County it is administered by Senior CommUnity Care of Kentucky.
For Central KY, contact Bluegrass Care Navigators at 855.492.0812 for more information. For the counties of Barren, Clinton, Estill, Jackson, Laurel, Madison, McCreary, Pulaski, Rockcastle, Warren, and Wayne, contact Horizon PACE at 877.589.3053.
---
James Borders, MD, is a 1979 graduate of the UK College of Medicine and received his internship and residency in internal medicine at Baylor University Medical Center in Dallas, Texas, followed by six more years in private practice in Dallas. In 1988, he returned to Lexington to join his twin brother John in internal medicine practice, continuing in that role until accepting the role of chief medical officer of Baptist Health Lexington in 2015. Dr. Borders retired from that position in July 2022.
Borders recently joined Bluegrass Care Navigators to direct their new PACE program. While chief medical officer at Baptist, Borders co-led the ethics committee and was heavily involved in case management, often confronted by challenging cases for whom programs like PACE could provide helpful solutions. Leading PACE seemed to be a natural evolution in his career path to provide care for marginalized and disadvantaged patients. He considers PACE to be a calling and ministry to this population and greatly looks forward to this new career chapter