Community health workers at Norton Healthcare build relationships with patients, removing barriers to care and addressing social determinants of health.
LOUISVILLE After generations of going without adequate health care, people can become accustomed to not getting proper treatment and accept being ill as a part of life.
Some have doubts about the value of healthcare as a whole and some maintain a low bar for what is acceptable. That is a mindset that health care providers and leaders across Norton Healthcare want to change.
"It is not acceptable to be underserved. It is not acceptable to be overlooked when it comes to health care," says Kelly C. McCants, MD, executive director, Institute for Health Equity, A Part of Norton Healthcare, and executive medical director, Norton Heart & Vascular Institute Advanced Heart Failure & Recovery Program. "Community health workers are an answer to bring those who historically have been underserved to health care and help forge a better, healthier future."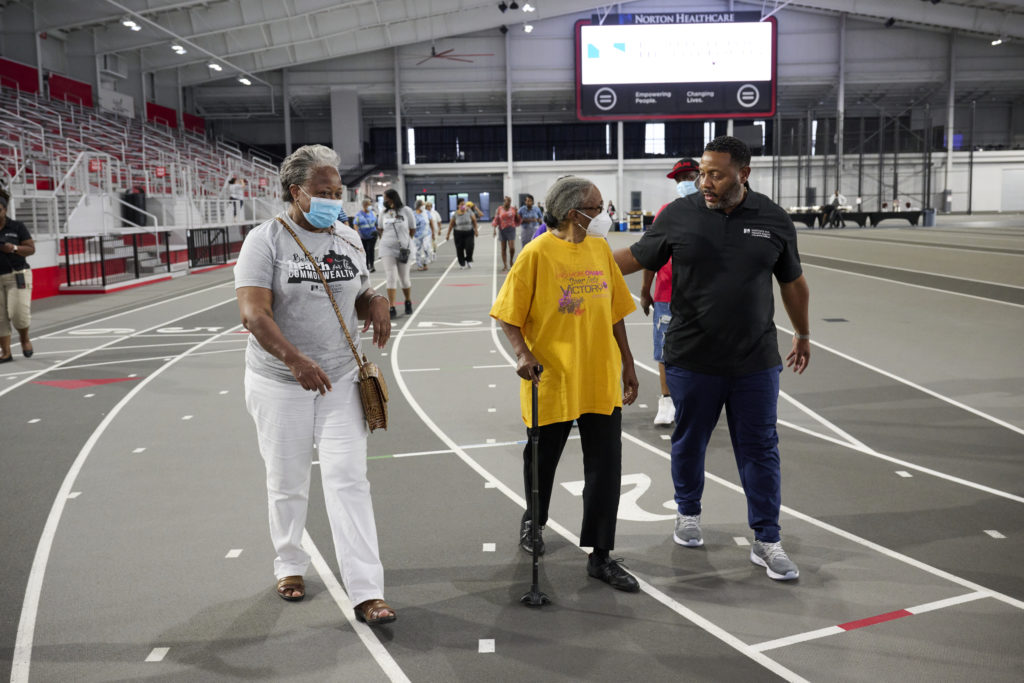 Partially funded through a grant from the Norton Healthcare Foundation, eight community health workers have joined the Institute for Health Equity. The team members understand where the patient is coming from and can help connect the patient to resources in the community that they either couldn't find on their own, or that no one else has referred them to. These workers build relationships with patients to remove barriers to care and address social determinants of health. The team is trained to help develop personalized road maps to healthier lives, taking into account the unique needs and cultural sensitivities of underserved populations.
"Our team of community health workers is embedded within the communities we serve to engage and support patients and families in overall health and wellness," says Latasha L. Hayes, program coordinator and leader of the effort.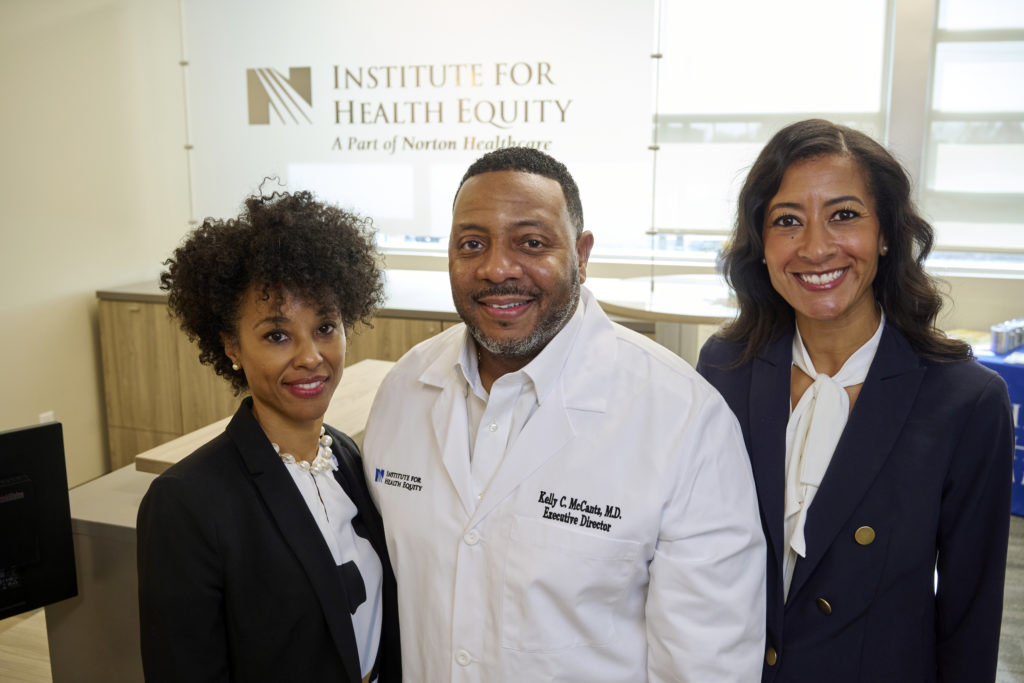 Each community health worker specializes in serving a unique patient population, such as the Hispanic, African American, or refugee communities. Collectively, the team speaks 10 languages and dialects. While specializing in specific populations, the health workers are cross-trained to provide support to any patient or family. Having a designated area of expertise allows for dedicated attention to the distinctive social determinants of health impacting a particular community.
"Our team motto is 'We are the people we serve.' Every one of us has made it here by way of a broken road. We are bound to usher the next person through their adversities," says Michelle Jones, office coordinator, Institute for Health Equity.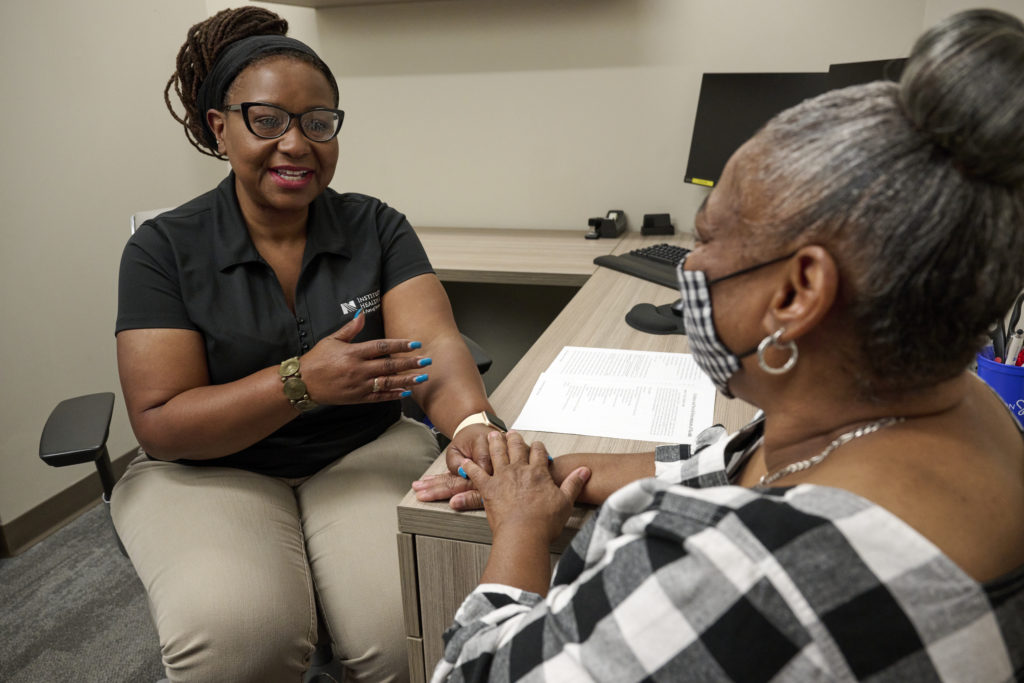 Building Trust with Holistic Support
Changing attitudes toward health does not happen overnight. It takes education, support, practice, determination and more. Perhaps most importantly, it takes trust. Lasting change will not come without partnership and collaboration. That's why community health workers offer holistic support, considering every aspect of health to fill the gaps in care.
"Reaching the patient where they are is important," says Myra Rock, director, Institute for Health Equity, A Part of Norton Healthcare. "The community health workers are embedded in the community. They are a staple within low-income public housing locations and across Norton Medical Group's primary and pediatric care offices, where providers can refer them quickly to a patient in need of support."
For one patient, a community health worker may be a connection to a local food pantry. For another, the worker may help to arrange reliable transportation to appointments. Some patients need coaching on how to access community resources. Others may not fully understand the benefits of establishing a relationship with a primary care provider. Whether managing a crisis, breaking down barriers to care or developing personal health goals, community health workers have the patient's back.
"I recognize that I was put on this earth to serve others," says Jones. "In the evening, when I take personal inventory of my day, I am able to rest when I know I've helped someone."
Benefits Ripple through Whole Families
The benefits of these efforts have a ripple effect on entire families as their health improves — a benefit to providers, too.
"As a doctor, I want to see my patients live a healthier life. I want to know they are eating good foods, getting good rest, and thriving," says McCants. "These community health workers are providing the tools and resources needed."
More than addressing transportation and food needs, supplies such as diapers and clothing, beds, and playpens, even assistance in finding safe, affordable housing; the list of patients' needs conveyed to the community health workers has been endless. Preventing and managing long-term stress brought on by these great needs can lower risk for many health issues, including heart disease, obesity, high blood pressure and depression.
"I know we will not eliminate stress, and unfortunately, we can't resolve all the barriers in someone's life — but we are making strides," says McCants.
With eight community health workers in place, the Institute for Health Equity has plans to expand, especially as referrals from providers continue to increase.