The most advanced radiation tool of its generation is now in Central Kentucky.
LEXINGTON What if the length of every cancer treatment could be reduced by 80%? What if every radiation delivery device was fully programmable to adjust middose for movement? And what if they all worked equally well on all types of tumors? Such a perfect world for radiation oncologists and their patients is now the reality at Lexington Clinic. With the acquisition of Varian's TrueBeam® radiotherapy system, Lexington Clinic has emerged as the region's go-to facility for patient-centered cancer treatment. Their radiation oncology department, staffed by Robert S. Lavey, MD, MPH and Falguni Amin-Zimmerman, MD, brought the new tool online last month, and with it the promise of dramatically more efficient, accurate, and patient-friendly radiation courses.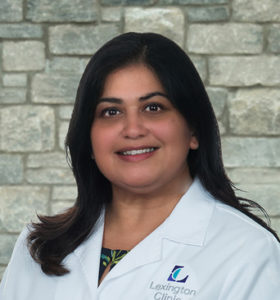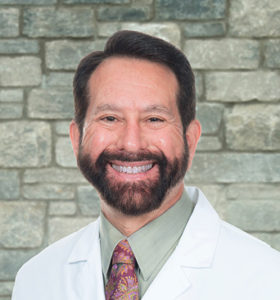 TrueBeam is the most advanced radiation tool of its generation. It has several key advances that improve patient experience and outcome. It has a couch that has maximum flexibility with both pitch and roll axes and software that compensates for patient motion, relieving the patient of the stress of remaining still. Highly programmable leaves or gates substantially reduce radiation overspill into non-tumor tissue, leaving patients healthier. Dramatically shorter treatment times help patient morale and facility scheduling. As Lexington Clinic noted in a recent press release announcing the acquisition, "Simple treatments that once took 15 minutes or more can now be completed in less than two."
TrueBeam improves the radiation oncologist's experience as much as it improves the patient's. Its capability to synchronize motion, imaging, and dosage allows for fast, efficient treatment, and its versatility means radiation oncologists need only learn one machine for all the tumors they are treating. As Amin-Zimmerman says, "TrueBeam enables us to treat even the most challenging cases with tremendous speed and precision." The software is vast and the hardware is supple, so fine adjustments, mid-course, are actualized immediately with no treatment time lost, at the same time minimizing the radiation dose to adjacent tissues.
A Tool Is Only as Good as Its User
The capabilities of Lexington Clinic's TrueBeam are already being maximized because it is in the hands of two very experienced radiation oncologists, Lavey and Amin-Zimmerman. Lavey is board-certified in radiation oncology, having received his MD from Stanford and his MPH at Berkeley. He completed his radiation oncology residency at Duke University Medical Center and has published some 45 articles on cancer and led 15 group clinical trials on innovations in cancer treatment
Lexington, Lavey has been using the field's best tools for years and has expertise in the most advanced radiation therapy treatment techniques. He has used TrueBeam in several other settings, including Moffitt in Tampa and Maurer in Ohio. In his experience, "Truebeam is the best machine in precision, reliability, speed and versatility, with the capability to treat any cancer in the body from head to toe."
Lavey was drawn to Lexington Clinic because he sought a regional hospital setting and, he says, "Lexington Clinic matched my philosophy of how patients are to be cared for. Communication is easy, and coordination of care is comprehensive." Securing the TrueBeam sealed the deal for Lavey. "We now have the most advanced linear accelerator in the world, and we're able to offer patients the highest standard of treatment," he says.
Amin-Zimmerman is a Lexington Clinic veteran of 15 years. A Transylvania University graduate, she received her medical degree from the University of Louisville School of Medicine. She is board certified in radiation oncology, and excited to see this latest evolution in her department. She has been integral to developing the program over the years and having had experience with the TrueBeam's predecessors in other settings, is primed to take full advantage of its potential. In fact, her longitudinal understanding of the tools of her field informs her appreciation of the TrueBeam.
Radiation Oncology's Evolution to this Powerful Tool
Amin-Zimmerman sees three recent stages of evolution in radiation delivery. In the 1980s–1990s, radiation oncologists relied on traditional two-dimensional x-rays of an area to be treated from which they drew diagrams to plan their radiation targets. A lead block was then formed with that information and placed on the patient's body to protect healthy tissue from overflow during radiation delivery. This multi-stage process was cumbersome and inaccurate, not to mention potentially excruciating for patients who had to remain still. The late 90s and early 2000s brought healthy-tissue-protecting lead leaves. These were shaped based on the cat scan imaging in an electronic planning system. The computer would help build the needed beam shape, and the machine adjusted the leaves to work with that beam.
A period of rapid innovation followed that led to the current generation of tools. "IMRT gave us the ability to change the shape of the field because the computer plan adjusts the positioning of the leaves during treatment. This leads to a more homogeneous dose of radiation, with fewer hot or cold spots," says Amin-Zimmerman. But it could still not simultaneously radiate and adjust, so nothing was happening for much of the treatment period. "To move to every individual angle, one at a time, the machines simply stopped radiating," she explains, "leaving the patient waiting for 70–80% of the time, all the while remaining still."
TrueBeam's culminating innovations, then, are the ability to radiate throughout the adjustment process and to compensate for minor body motions. "The beam is arcing, and the leaves are adjusting—all at the same time. The programming allows us to tweak all these variables, yet be delivering radiation throughout," says Amin-Zimmerman. As a result, for most treatments, the beam is on for 2-5 minutes.
In addition, Truebeam uses the latest technological advances to focus the radiation against cancer cells while minimizing the radiation of adjacent tissues. The built-in gates, or leaves, constantly adjust according to the repositioning of the beam and any internal organ motion. For his part, Lavey particularly appreciates this aspect, noting "What really stands out for the TrueBeam is improved precision and reduced overspill of radiation. As such, it reduces side effects." They can even shoot and analyze an x-ray during radiation to monitor for any anticipated movement, allowing them to further adjust if needed.
Speed, accuracy, and versatility are the holy trinity of tool excellence, and Truebeam has them. With these, the radiation oncologist becomes even more capable and valuable. For Lavey, the art of radiation therapy is similar to surgery in that the same operation will be performed differently by different surgeons depending in part on their tools. He concludes, "Just as people seek out the surgeons who have the best record, they should be seeking out radiation oncologists who can do the best job. TrueBeam puts us up there."