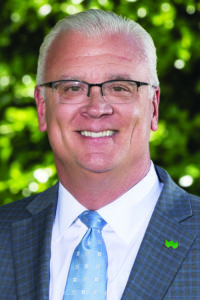 LEXINGTON Cardiovascular disease (CVD) has long been the leading cause of death, not just here in Kentucky, but around the world. Now, two years into the COVID-19 pandemic, the threat has only increased.
A series of consumer surveys conducted by McKinsey Global Surveys in 2020 and 2021 revealed just how much of an impact the pandemic has made on our risk for heart disease and stroke, and the results are disheartening. One in five people reported lower physical wellness, while one in three reported lower emotional wellness. On top of that, over the past year, many of us have adopted unhealthy behaviors, like skipping exercise, eating unhealthy foods, drinking more alcohol, and using tobacco, which can all contribute to CVD.
In addition to the overall decline of physical and emotional health that has resulted from living in a pandemic, contracting COVID-19 can cause a whole slew of other problems. The coronavirus can cause significant damage to the body, affecting not just the lungs, but the heart, brain, kidneys, and more. An estimated 10% of those who've tested positive, many of them without initial symptoms, are experiencing long-term side effects, and the true impact of what many are calling long-haul COVID remains to be seen.
While we have a long road ahead of us, the American Heart Association (AHA), an organization I'm proud to volunteer with, is funding research, educating the public, and providing resources to those in need in hopes of providing a better quality of life to people throughout the Commonwealth and beyond. February is American Heart Month, and the AHA is hard at work empowering individuals to take back control of their physical health and mental well-being. What better gift can you give someone than more time with the ones they love? That's what the AHA does and why I am so proud to be involved.
I have served on the board of the Central Kentucky AHA for well over 10 years, becoming a board trustee in 2021. During that time, I've chaired the Central Kentucky Heart Walk, served on numerous event committees and executive leadership teams, and have raised a significant amount of money to support the mission of the AHA. In 2022, my wife, Diana, and I are also proud to serve as the chair couple for the Central Kentucky Heart Ball coming up on Saturday, March 5, at the Central Bank Center in Lexington.
In over 150 communities across the country, Heart Ball supporters unite with a shared purpose to raise the critical awareness, action, and funds to ensure our work continues. Throughout our campaign we celebrate our milestones, we thank our sponsors, and we honor our survivors. We come together to achieve something bigger than ourselves. We Live Fierce and Stand for All. In 2022, the AHA has taken the campaign beyond the ballroom and onto the block. We are ensuring all Americans have an equal chance of living a healthier, longer life – no matter their ethnicity, race, socioeconomic status, education level, or sexual orientation. From reducing blood pressure to ending tobacco and vaping use, to investing in COVID research and resources, to ensuring everyone has access to healthy foods, the AHA is working to improve and save lives every day.
This year, we invite you to join us in celebrating the important work the AHA does by supporting the Central Kentucky Heart Ball. While we're excited to be back in person this year, if you're still not comfortable coming out, we hope that you'll consider making a meaningful personal or corporate donation. After all, the work that this campaign funds may someday save your life or the life of a loved one.
To learn more or make a contribution, visit LexingtonHeartBall.heart.org.