LOUISVILLE The 2021 UofL Depression Center conference tackled some of the most challenging issues in mental health treatment. The online webinar on November 5 focused on skill-based approaches for treating eating disorders, PTSD, and treatment-resistant depression.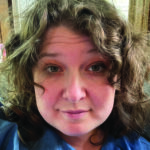 Cheri Levinson, PhD, associate professor and director of UofL's Eating Anxiety Treatment Laboratory, shared her team's innovative approaches to the three biggest challenges in treating eating disorders (ED):
Access to treatment is a challenge: Wait times are long, insurance usually doesn't cover treatment, and the longer you wait, the less likely you are to recover. Levinson's experiments with telehealth are proving to be just as effective as in-person treatment. This is especially good news for Kentucky residents, who have had to travel out of the area for treatment.
There are no evidence-based treatments for the biggest population of ED patients: Fifty percent of patients who seek treatment for ED symptoms do not meet all the diagnostic criteria for any major eating disorder, yet their symptoms cause significant distress. Particularly challenging is the wide variety of types of distress experienced. Levinson's team has developed a personalized treatment approach, based on an innovative model targeting the top 2 distressors for each patient.
The relapse rate for EDs is high (60%). Levinson's next step is a relapse-prevention study based on her clinic's components of better access to personalized treatment. A mobile app version of the program is in development now.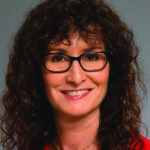 Barbara Rothbaum, PhD, director of the Trauma and Anxiety Recovery Program at Emory University School of Medicine, described what's new and what works in the treatment of PSTD. Rothbaum emphasized the use of biomarkers in diagnosis and treatment and demonstrated how virtual prolonged exposure therapy (VRE) works to reduce PTSD symptoms. Rothbaum also noted how her clinic is finding telemedicine is equally effective in treating PTSD. Her clinic is also experimenting with the use of medications administered immediately before VRE to enhance its effectiveness.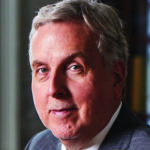 Maurizio Fava, MD, psychiatrist-in-chief at Massachusetts General Hospital, outlined a series of approaches for treatment resistant depression (TRD), including guidelines for switching medications, prescribing higher doses, and using augmentation drug therapies to enhance the effect of SSRIs. Fava also evaluated the effectiveness of various stimulants, nutriceuticals, and ketamine for TRD.
More information on the UofL Health Depression Center is at www.louisville.edu/depression and 502.813.6600.