LEXINGTON For some people, acute or chronic pain is a fact of life, but expert physicians and specialists can help manage pain with the right approach. The Pain Treatment Center of the Bluegrass specializes in pain management and helps patients cope with, and overcome, their pain.
"We treat all different kinds of pain and pain issues, whether the pain arises from an injury, illness, or disease," says Peter Wright, medical director of The Pain Treatment Center of the Bluegrass. "If someone has acute or chronic pain and they are referred to us, we will work with them to manage or alleviate their pain."
The center and its mission, to manage or alleviate pain, started in the late 1980s with Peter's father, Ballard Wright, MD, an anesthesiologist. In 1988, when he opened his physician practice, also known as The Pain Treatment Center of the Bluegrass, he became board certified in pain management. Eventually, in 1993, he obtained a license for a surgery center, The Pain Treatment Center, Inc. Stone Road Surgery Center.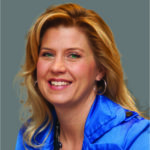 "In that time, we've expanded from the one building on the corner of Regency Road and Pasadena Drive to three buildings within this perimeter and a satellite clinic in Somerset, Kentucky," says Heather Wright, CEO and daughter of Dr. Ballard Wright. "We have ten physicians from different specialties, most of whom are also board certified in pain management, and they all practice pain medicine. We have anesthesiologists, neurologists, physical medicine and rehab doctors, internal and family medicine doctors, an addiction medicine specialist, and a palliative care physician. All these different specialists work together to evaluate patients with the end goal of alleviating their chronic pain."
Patients generally come to the center upon referral from their primary care physician or another specialist. "The majority of our patients come because they have seen other providers who have not been able to manage or take care of their pain," Heather says. "They realize they need a specialist in pain management."
Growth and New Affiliation
As part of the center's desire to help pain patients across the Commonwealth, it has grown its outreach by connecting with referring providers and healthcare institutions throughout the state.
One such connection occurred at the beginning of 2021, when the center became affiliated with CHI Saint Joseph Health's network of hospitals and outpatient clinics. The center's physicians became the preferred provider for all CHI Saint Joseph Health's pain management centers, providing physician services to multiple CHI Saint Joseph Health locations including Saint Joseph East in Lexington, Saint Joseph Berea, and Flaget Memorial Hospital in Bardstown. And, after a transfer of ownership of the Stone Road Surgery Center, the center's physicians began performing their outpatient procedures at CHI Saint Joseph Health – Outpatient Surgery Center.
"The Pain Treatment Center of the Bluegrass is one of the oldest and largest private, multidisciplinary pain centers in the region and delivers comprehensive pain care to their patients. With our new partnership, The Pain Treatment Center of the Bluegrass will offer services as the preferred pain management provider for CHI Saint Joseph Health. We are proud of our affiliation and joint commitment to providing outstanding medical care," says Michelle Abrams, director of outpatient services at CHI Saint Joseph Health.
New Staff and New Physical Therapy Partner
This slideshow requires JavaScript.
Furnishing outstanding medical care for the center and CHI Saint Joseph Health's clinics are Karim Rasheed, MD, Ben Sloop, MD, Lauren Larson, MD, and Olivia Kelley, MD, who thoroughly evaluate and examine each patient's pain complaint with dignity and compassion. Moreover, they have a staff of qualified mid-levels (advanced nurse practitioners and physician assistants) who work alongside them to manage each patient's plan of care.
While the center's physicians' care plans have always utilized techniques from various specialties and modalities to diagnose and treat their patients, from interventional procedures and behavioral medicine to appropriate medications and physical therapy, the center has recently formed an affiliation with ApexNetwork Physical Therapy. Apex is both a national and local physical therapy group whose therapists are experts in the field. Apex's physical therapists will work with the center's providers to develop customized treatment plans based on combined goals set with the center's patient and provider. Like the center's mission, its purpose is to provide relief from the aches and pains that keep patients from enjoying their lives.
"It's an inspiring time at the center," states CEO Heather Wright. "For years, our physicians have used a multi-specialty, multi-modality approach to treating our patients, and now we've partnered with two top-notch organizations to continue to serve the Kentucky community."
Through the employment of experienced, multi-specialty pain providers, skilled behavioral medicine specialists, compassionate staff, and partnerships with health care companies that have the same values, the center strives to meet Wright's vision of exemplary pain practice. "There are many people out there who have pain and have legitimate reasons for needing to be seen by a pain specialist," states Heather. Our goal at The Pain Treatment Center of the Bluegrass is to help alleviate or manage our patients' pain and get them a better quality of life. That is our mission."
For more information: Ballard Wright, MD, PSC aka The Pain Treatment Center of the Bluegrass 280 Pasadena Drive 2416 Regency Road 2201 Regency Road, Building 100 Lexington, KY 40503 Phone: 859.278.1316 Fax: (859) 276-3847 Website: www.pain-ptc.com