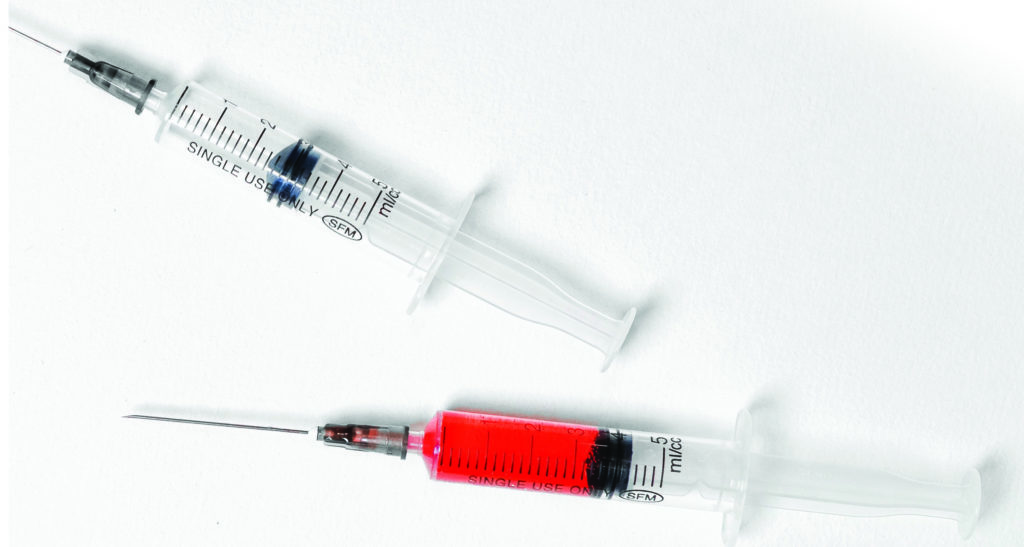 After a long and difficult year dealing with the COVID-19 pandemic, 2021 began with the positive news of effective coronavirus vaccines becoming available. Challenges remain, however, including how the virus may mutate, whether the vaccine's effectiveness might fade over time, the complexity of distributing the vaccines, and reluctance of people to receive the vaccination.
Another issue that may impact a successful vaccination program is potential legal liability.
State and Federal Legal Guidance and Employer Protections
The Equal Employment Opportunity Commission (EEOC) has issued guidance for employers that are considering making the COVID-19 vaccine mandatory. In 2021, employers will likely need to exempt employees with disabilities and religious objections. Also, employers may require employees to provide proof that they have been vaccinated, but need to ensure they are not violating the Americans with Disabilities Act.
The Centers for Disease Control and Prevention (CDC) has issued guidance for businesses and employers to reduce workplace exposure to the coronavirus; however, concerns exist about lawsuits for negligence alleging that the actions or inactions of a business caused a customer or employee to become infected by the coronavirus. This may result in claims for workers' compensation or lawsuits.
As states reopened in 2020, issues were raised about liability for risking exposure to coronavirus to customers, vendors, and employees. Although federal and state lawmakers have debated liability protections or immunity for businesses, there is currently no national law that shields companies from negligence lawsuits. In the absence of a specific federal statute, employers can consider non-specific—but potentially applicable— federal statutes and regulations, but there is no way to guarantee against such claims.
The proposals for federal immunity to preempt state liability law raise constitutional issues. Congress continues to debate federal action, but some states have taken steps to restrict such litigation. Legislative changes may impact the availability of certain claims for COVID-19 related conditions in the months and years to come. In December 2020, Congress negotiated a $900 billion stimulus package to deliver emergency aid to individuals and companies impacted by the pandemic; however, limitations on COVID-19 liability protections were set aside to be deferred to subsequent congressional negotiations.
A December 2020 amendment to the Public Readiness and Emergency Preparedness (PREP) Act Declaration may offer healthcare providers and facilities with some more protections in response to state court negligence claims and allow them to have these issues addressed in federal court. On December 3, 2020, Health and Human Services (HHS) issued a fourth amendment to the original PREP Act of 2005 (42 U.S. Code § 247d–6d), addressing issues involving federal jurisdiction over disputes about the PREP Act's application to claims for injury. The PREP Act may provide immunity and may preempt state law negligence claims against "Covered Persons" who sue for claims of injury arising out of or relating to the administration or use of measures designed to prevent, cure, diagnose, mitigate or limit the harm of the coronavirus.
Vaccine Adoption and Distribution Challenges
In the 1950s, Americans' efforts to vaccinate against polio were successful in defeating the debilitating disease. But in the intervening years, some people's views on vaccines have changed dramatically. Many people generally misunderstand vaccines, do not trust the medical authorities, or are not aware of the public health risks. Because of mistrust in the process that created the vaccine, as well as unclear communication from leadership, it has been reported some people will avoid the COVID-19 vaccines while at the same time others may try to skip to the head of the line.
The U.S. vaccine safety system's goal is that all vaccines are as safe as possible, and a key to effective vaccinations is the support by local healthcare providers. The COVID-19 vaccines are reported to be up to 94% effective, and there have been few reports of adverse reaction or side effects to the vaccine. According to a December 2020 study by Pew Research, 60% of Americans say they would definitely or probably get a vaccine for the coronavirus, up from 51% who said this in September. Yet 21% of U.S. adults do not intend to get vaccinated and are "pretty certain" more information will not change their mind.
Pfizer-BioNTech and Moderna estimate enough vaccine for close to 40 million Americans by January 2021. Two new vaccines are anticipated in 2021 from AstraZeneca and Johnson & Johnson. So far, each state has been granted an amount of the vaccine roughly in proportion to their population. Kentucky's initial December allocation for first doses was to be 38,000 (but only 27,300 delivered) followed by 38,000 second doses. Unfortunately, actual vaccinations got off to a slow start, and as of January 2021, Kentucky had over 341,000 total COVID cases and over 3,500 deaths.
Who, When, and How to Decide?
Kentucky's phased plan includes earliest access for 47,000 people in long-term care and assisted living facilities, and approximately 210,000 healthcare personnel; followed by first responders, anyone age 70 or older, and K-12 school personnel; then anyone over 60 with high risk medical conditions, and all essential workers. Unfortunately, some people will seek special treatment to get the vaccine when lines are long and supply is scarce. Plus, the definition of "essential workers" varies by state executive orders. Healthcare workers, first responders, educators, and food service workers are "essential workers," but other industries argue that they be included too, which may make it difficult for employers to manage their vaccination policies.
Workers in crowded conditions where social distancing is impossible should receive early vaccinations, but some argue that other workers should also be included. For example, some define workers in the financial services industry as "essential workers." In the early pandemic, Florida decided that World Wrestling Entertainment met the definition, allowing it to function. Similar arguments may be made to justify early vaccination among many employment groups, and these definitions may be subject to interpretation or manipulation.
Next Steps
Like the successful fight against polio, the vaccine against COVID-19 must be effective and fairly distributed, and have a high percentage of the population use it. As of January 2021, more than 400,000 people in the United States have died after contracting the virus, with over 24 million confirmed cases. Continuing to monitor state and federal guidance, maintaining safety standards, keeping detailed records, and communicating clearly and often with employees are steps employers and healthcare facilities can take to limit possible liability and help reduce the spread of the coronavirus. A wide engagement in the vaccine is essential to defeating COVID-19.