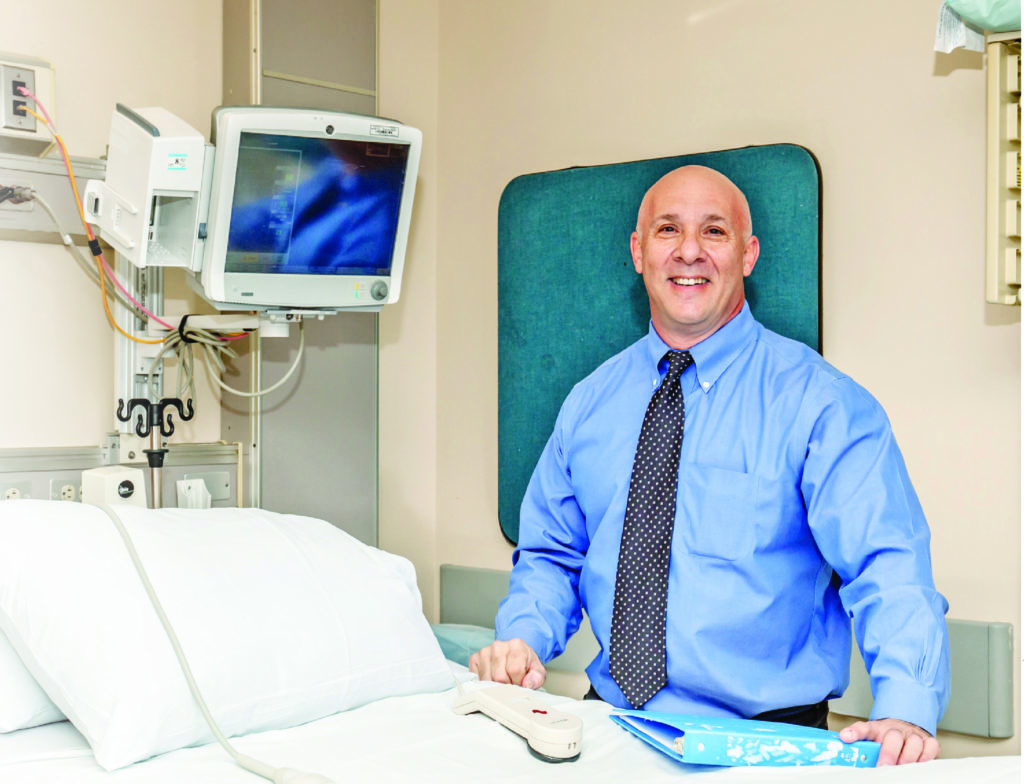 LEXINGTON Surgeons augment their surgical abilities with a confident attitude that reassures and empowers their patients. CHI Saint Joseph Health's cardiothoracic surgeon Jonathan Kiev, MD, board certified in general and thoracic surgery, does exactly this because his practice is driven by an attitude that it is his privilege to serve his patients. Kiev says, "You have to show patients you care, because they are trusting you. They are giving you access to their lives. You will be impacting their lives – and that is a privilege. You have to honor it."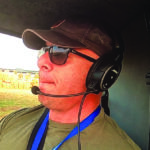 Kiev also honors his patients with practical advice and thorough information, stressing the importance of early screening, pre-and post-operative walking, and sharing and explaining all x-rays they may have had. Along with his team at CHI Saint Joseph Health, Kiev is able to play a role in helping Central and Eastern Kentuckians, so many of whom, he says, "are hard-working folks who have not had access to medical care," and who deal with the ravages of lung, esophageal, and other chest maladies. He is a typical CHI Saint Joseph Health physician who feels strongly, and honors effectively, the "call to serve."
A native of New York, Kiev did his undergraduate work at Syracuse University and received his MD degree at Tulane University's School of Medicine. He then completed a general surgery residency at Hahnemann University Hospital in Pennsylvania. Drawn to the thoracic surgery element of his general surgery practice, he decided to focus on it. Three fellowships followed, including one on minimally invasive thoracic surgery at University of Pittsburgh and advanced thoracic surgery at The Mayo Clinic in Minnesota. Most significantly, Kiev did a cardiothoracic surgery fellowship at Loma Linda Medical Center in California, where he had the opportunity to train with trailblazing pediatric heart surgeon, Leonard Bailey, MD, who performed the earliest pediatric heart transplants in the world.
After a few years on the teaching faculty at UK, Kiev came to CHI Saint Joseph Health to join Robert Salley, MD, and Hamid Mohammadzadeh, MD, two cardiothoracic surgeons he admires and is proud to work with.
Patients, Practice, and Partners
Kiev describes his work as primarily around and above the diaphragm with a focus on lung and esophagus procedures. His surgical work encompasses chest issues such as lung cancer, lung nodules, hiatal hernia, reflux disease, and esophageal cancer. The population he serves is primarily middle-aged and older, more men than women. Many are 1–2 pack-a-day smokers, coal miners, or people who have consumed alcohol regularly. Kiev sees the impact of a hard, Eastern Kentucky lifestyle. Despite coal mining's decline, he still sees its ravages, stating, "Many of my patients have chronic lung disease, cancer, pneumoconiosis." He has seen many patients with COVID-19 impacts in the last 12 months.
Kiev is trained in minimally invasive surgery and prefers it because of the post-operative benefits. He says, "Smaller incisions allow the patient to recover more quickly. If you do the exact same surgery with smaller incisions, patients do very well." He prefers to minimize the patient's recovery time so they are less bed-bound. "The biggest thing is getting patients up and around. If they are in pain because of a major surgery, this simply will not happen," he says. He is also trained on the da Vinci robotic surgical system.
Kiev values the team approach in his department. Together, the PCP, pulmonologist, cardiologist, and thoracic surgeon, along with oncologists and respiratory therapists, determine what is best for each patient, deciding whether minimally invasive surgery, chemotherapy, radiation or other methods will be employed. "That's the neat thing about thoracic surgery," he says. "It's a collaborative effort." Kiev feels that, "the best results come when multiple sets of eyes are looking at the patient." Importantly, this approach leads to success in the face of co-morbidities, which are so common among his patient population.
His Auxiliary Tools
Kiev is an experienced surgeon whose highly developed and diversified approach to patient care means his impact transcends his surgical prowess. It starts with his respectful attitude towards his patients. He states, "I always, always, show my patients their scans. I want them to see what I am seeing. I want them to understand what the benefits of their surgery are." He also offers unlimited access. He says, "It is important to me that I am available, so patients do not have to go through multiple layers to get the answers they need. I give my cell phone number to them and to their PCPs." He adds, "I treat all my patients as if they were my mom – and I love my mom."
He enthusiastically advocates for more screening among high-risk patients, based more on habits than on age. "The low dose screening CT scan – not the chest x-ray – is the gold standard for finding tumors and nodules early," Kiev says. "Early intervention procedures like these can be done much earlier with much greater effect, decreasing mortality dramatically."
Another tool is his practicality. While the need for smoking or alcohol consumption cessation is often undeniable in his patients, Kiev is realistic about where his words can make an impact. He focuses his energy on getting patients to develop new habits, particularly walking. "Even before surgery, I try to get them to walk," he says. "Walking is key to recovery. Day one after surgery, I want them walking, so the more they do before surgery, the better off they are."
Kiev's medical practice serves his hard-working Kentucky patients well because of the balance of surgical abilities and a philosophy of patient care. He simply believes, "You've got to take care of folks. These people are under-served, a lot of them are underprivileged, and many of them do not have access to care. They demand and deserve better care than they have gotten in the past." Central and Eastern Kentuckians are fortunate that Kiev believes this and considers it his privilege to serve them when their cardiothoracic needs arise.