LOUISVILLE After weak experimental designs of psychedelics research in the 1950s, rampant abuse in the 1960s, and a global ban in the 1970s, we're taking the trip again? Fast forward to 2018: the FDA designates LSD (psilocybin) as a breakthrough therapy. Going along for the ride is the party drug ecstasy (MDMA), with MDMA-assisted therapy for PTSD likely to be the first indication reviewed by the FDA for marketing approval.
What's going on? To find out more, I tuned in to the 14th Annual University of Louisville (UofL) Depression Center Conference on November 5th and 6th, 2020. I joined the virtual event with other mental health experts locally, and around the nation, to explore the current psychedelics craze, and how this time we're doing it differently.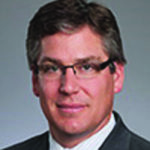 According to Boadie Dunlop, MD, associate professor and director of the mood and anxiety disorders program at Emory University, "These substances are being studied not as stand-alone treatments but within a medication-assisted psychotherapy model of care that emphasizes the importance of the set and setting of the treatment." Dunlop's presentation, "Psychedelics in the Treatment of Depression," highlighted the evidence base currently supporting the efficacy and safety of both psilocybin and MDMA.
Why now? The reason we're retaking this psychedelic trip is frustration with current drug therapies for psychiatric disorders. Although most patients get some benefit, many are treatment-resistant or experience intolerable side effects. Only a minority of patients get enduring complete relief. "Many people remain stuck despite psychotherapy. Is there a way to boost it?" Dunlop asks.
As a psychotherapist, I am naturally curious about boosting psychotherapy modalities' effectiveness, which will continue to be an essential component of treatment for psychiatric disorders. Especially now, as COVID-19 has tripled the rate of depression in U.S. adults in all demographic groups, especially in those with financial worries. And, according to the study published Sept. 3, 2020 in JAMA Network Open, this rise is much higher than after previous major traumatic events.
Hope, Goals, and Resilience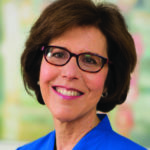 In her presentation, "Building Hope," Judith S. Beck, PhD, president of the Beck Institute for Cognitive Behavior Therapy (CBT) and clinical professor of Psychology in Psychiatry at the Pennsylvania Perelman School of Medicine in Philadelphia, used an engaging case study to describe the evolution from the problem-focus of traditional CBT to the goal-focus of recovery CBT. "Constantly linking back to our patients' goals is proving to be an important way to help clients tap into their innate resilience. And it's not just depressed patients who need hope," emphasized Beck. "It's also important to those around the depressed person."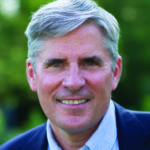 Jesse Wright, MD, PhD, and director of the UofL Depression Center, opened the conference with a boost of good news for patients at the center. Vagus nerve stimulation (VNS) will soon offer another avenue of new hope for treatment-resistant depression (TRD) patients. Best of all, it's covered by Medicare.
The conference theme "Moving Ahead: Treating Depression 2020 and Beyond" continued to build with the following breakout presentations: "Mindful Movement in Clinical Practice" by Paul Salmon, PhD; "COVID-19 and Mental Health" by David E. Casey, MD, professor and John J. and Ruby B. Schwab Endowed Chair in Social, Community and Family Psychiatry, UofL Department of Psychiatry & Behavioral Sciences; "Helping Patients Work through Grief and Loss" by Kathie Vincent, MD and Jodene Miller, LCSW; and "The Genie is Out of the Bottle: Technology and Social Media in Clinical Practice " by Robert Caudill, MD, professor at UofL and director of telemedicine and information, and Christopher Peters, MD.
The UofL Depression Center is a resource for treating depression, bipolar disorder, research, and education for the Kentuckiana region. More information is at www.louisville.edu/depression and (502) 813 6600.