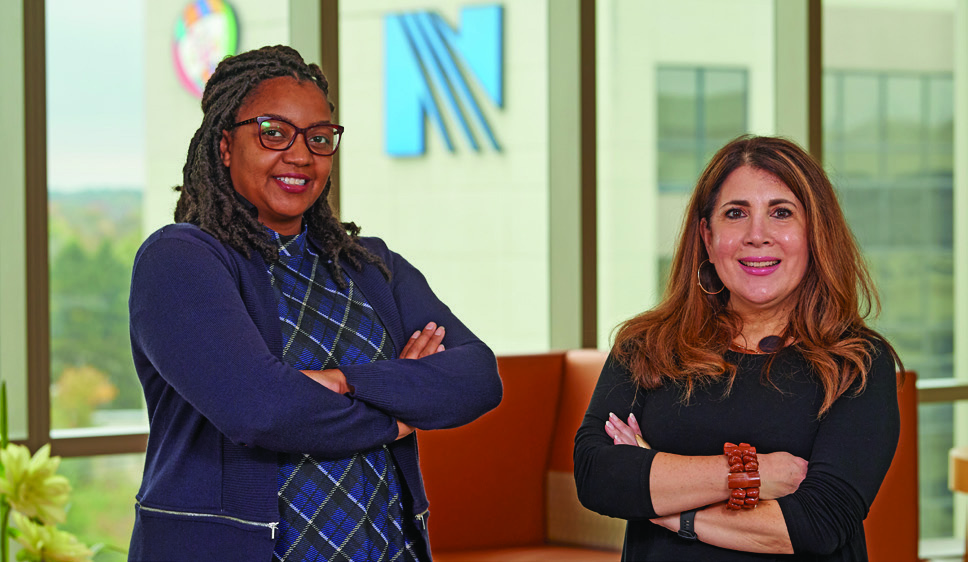 LOUISVILLE Norton Neuroscience Institute (NNI) and the Parkinson Support Center of Kentuckiana have joined forces to bolster care for individuals living with Parkinson's disease in the Kentuckiana region. Parkinson Support Center of Kentuckiana became part of the Norton Neuroscience Institute Resource Center in September, 2020. The resource center offers free education, therapies, support, and programs for patients facing various neurological conditions, including Parkinson's disease. The Norton Healthcare Foundation will assist the center with fundraising to ensure patients' needs are met.
The Parkinson Support Center was founded in 1999 with the vision of helping people with Parkinson's and their care partners and families embrace the future with hope. The resources, exercise and activity programs, and events offered by the support center will continue under Norton Neuroscience Institute. Classes are open to anyone affected by Parkinson's disease.
According to a press release from Norton Healthcare, more than 12,000 people in Kentucky are living with Parkinson's disease, an incurable movement disorder that worsens over time. Symptoms include tremors of the hands, arms, legs, and face; stiffness in the limbs; slowed movement; and impaired balance and coordination. Every year, more than 60,000 people are diagnosed nationwide.
NNI has more than 60 medical, surgical, and research specialists dedicated to providing innovative care to those with brain, spine, and nervous system conditions. Its fellowship-trained specialists are experienced in the forefront of new techniques that safely provide better outcomes for Parkinson's patients.
Increasing Parkinson Support
Erika Branch, former director of the Parkinson Support Center of Kentuckiana is now program coordinator for Parkinson support at the NNI Resource Center. She says the partnership was over two years in the making and credits NNI with the vison of accepting a grassroots organization such as the Parkinson's Support Center. "We serve 17 Parkinson's support groups in the Kentuckiana region including Louisville, Frankfort, Bardstown, and Bowling Green, plus Clarksville and Evansville, Indiana," say Branch. "Our focus is on education and helping our clients and their families deal with real-world aspects of the disease, including exercise, medication review with their pharmacist, dealing with isolation, and loneliness. There's so much more to treating Parkinson's than medications," she states.
Early onset Parkinson's, beginning at age 40, is another category altogether. This population needs different services, such as employment and life-counseling on how to address their disease while still being in the workforce and with younger children. "Early diagnosis of the disease is very helpful," says Branch. "Finding a way to normalize the new situation and how to cope with the 363 days that a patient is not in the doctor's office, is what we can help with."
The Norton Neuroscience Institute Resource Center
Yvette Cabrera-Rojas is the current director of the Norton Neuroscience Institute Resource Center, which serves patients with a variety of neurological conditions such as Parkinson's disease, multiple sclerosis, Alzheimer's, dementia, epilepsy, and ALS. She joined the Norton Neuroscience Institute in 2005 after being a co-founder of the non-profit Louisville Comprehensive Care MS Center. Previously, Rojas had spent 10 years as a caregiver for her father who had MS. She also has MS, and brings all of her organizational and life-experience, as patient and caregiver, to the NNI Resource Center.
Educating patients, caregivers, and family about the wide range of programs to help treat and manage their disease is the mission of the NNI Resource Center. "The more the patient and their support group know about the range of options, the better the outcomes," says Rojas. "Our programs are designed for patients who do not want to be defined by their disease, but for patients who want to focus on what they can do, not what they can't do."
The programs are physical and societal, from transportation to exercise classes in tai-chi, yoga, water aerobics, and even golf for Parkinson's patients. "Overcoming barriers is what we do," says Rojas.
The NNI Resource Center is headquartered at Norton Women's & Children's Hospital, but has programs throughout the all of the Norton Healthcare campuses. With the inclusion of the Parkinson's Support Center, Rojas says her center's reach has expanded greatly: "We hope to build and grow on what Erika has already developed, using the tremendous resources of Norton Healthcare."