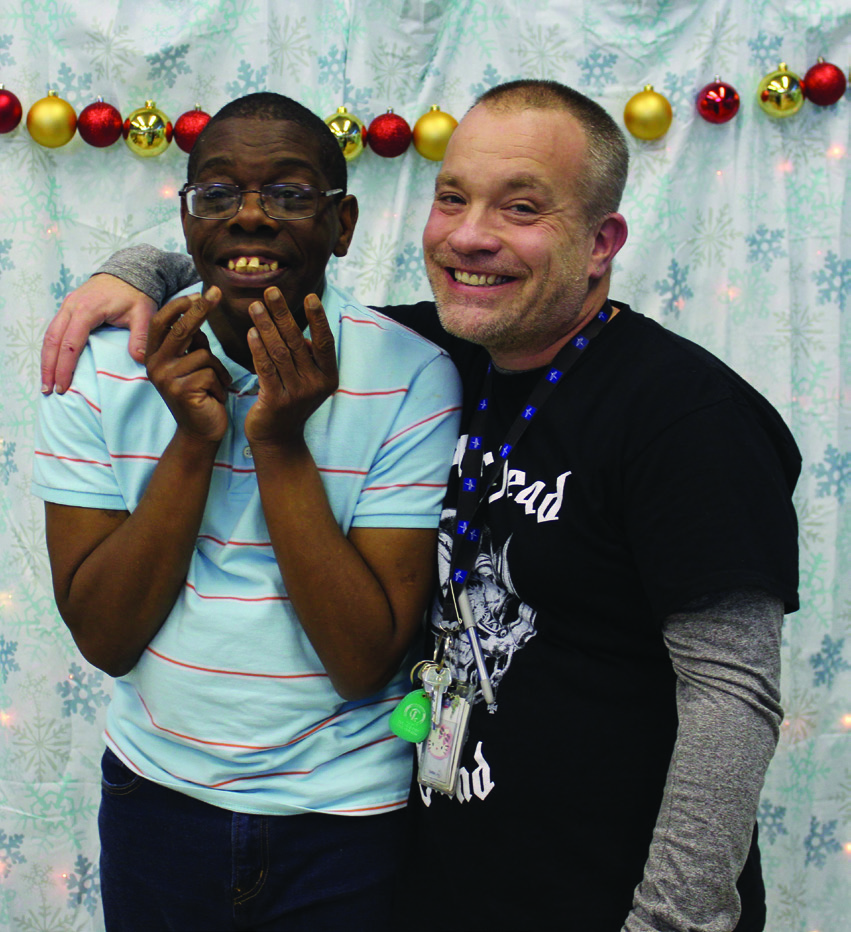 LOUISVILLE Many of us have trouble mentally processing the changes to daily life caused by the pandemic. For the individuals at Cedar Lake Lodge, it can be especially difficult.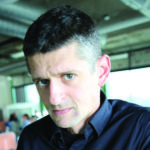 "The capability to truly understand what is happening in this very changed world for our population varies greatly and is difficult for all of us," says Scott McKenzie, MS, BCBA, LBA, director of behavior services at Cedar Lake.
Founded in 1970 by Louisville parents of people with intellectual disabilities, the organization employs nearly 500 staff members serving more than 250 individuals at 36 locations in Jefferson, Oldham, and Henry counties. Cedar Lake has faced an array of unprecedented challenges, including lockdowns and loneliness, but remains committed to providing unconditional love and support.
Combating Isolation and Loneliness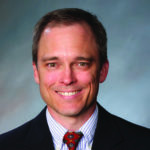 James Wheeler, MD, cleans his hands so often he worries he "won't have any fingerprints anymore."
Wheeler is a Family Medicine Specialist affiliated with Baptist Health Medical Group and serves as Cedar Lake's medical director, coordinating specialist care for residents.
Before the pandemic, Wheeler would "walk in the front door, say 'hello' to the lady at the front desk, and walk on back" to the residential areas, but COVID-19 brought not only a new focus on basic safety precautions, but also limited access and strict quarantines.
Wheeler points out that an unfortunate side effect is the way the new protocols curtailed residents' educational and recreational opportunities. "They used to enjoy a wide range of activities, including day trips and off-site classes," he says.
"Some of the individuals that live here have been very unhappy because of the diminished freedom from quarantining," McKenzie states. "We have had to be creative in finding ways to allow this freedom while still protecting them."
Technology has helped. Individuals in Cedar Lake's group home and day programs have been able to take normally scheduled classes via Zoom, learning daily living skills, social skills, and creative arts while sitting comfortably in their homes.
When lockdowns suspended visitation from families and guardians, the organization implemented new programming that includes videoconferencing, telecommunication, and socially-distanced engagement.
Still, McKenzie has found telling family members they can't visit the way they want to "has been a difficult message to deliver repeatedly."
Maintaining Morale
"All of our jobs have changed," says McKenzie. "Most people who work here do it because they love the individuals we support. When you cut that contact, job satisfaction goes down. We have tried to combat these things by doing special things to acknowledge all their daily efforts."
Many Cedar Lake staff members have also had to learn new ways to do jobs that require physical contact.
"The challenge is following the guidelines of infection control protocol while encouraging staff to provide therapy that involves working closely and physically with an individual who may be more fragile than someone in the general population," says Lee Look, PhD, Cedar Lake director of therapeutic services. "How do we handle this? I'm extremely fortunate that the staff are very conscientious."
Look says a staff member "essentially begged" him to continue working with an individual who tested positive for COVID-19. "She did this knowing she was putting herself at risk. I was conflicted, yet I had to trust her skills and her ability to properly use PPE. We had to maintain our guiding principle of 'What is best for the individuals we support?'"
Look brings a unique perspective and background to his work at Cedar Lake, he also has experience as a firefighter and extensive training in emergency management.
"Working with our director of quality assurance, we created an ICS [Incident Command System] for managing the COVID response and trained 'section chiefs' on their roles," explains Look.
Cedar Lake implemented this system, a standardized approach to coordinating an emergency response, in late October as the virus surged again throughout Kentucky.