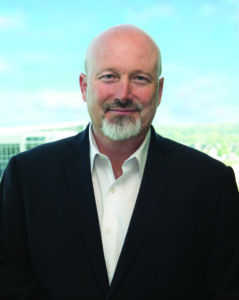 KENTUCKY Our Commonwealth of Kentucky, as well as the rest of the nation, has under-gone an amazing amount of change and adversity due to COVID-19. According to the American Cancer Society, screening and preventative services were down 95% during peak months of the national lockdown due the complete shutdown of ambulatory surgery centers and elective procedures at hospitals.
The pandemic is disparately affecting those on the edges of care, or those unable to access care due to insurance issues or comorbidities. Thus, work at the state level had become even more critical. Providers, hospital networks, insurers, Kentucky state government, and multiple state-based and national organizations are working to pivot, reengage, and improve, nowhere more so than in colorectal cancer screening.
Colorectal cancer (CRC) prevention and control are long-term activities. For over two decades, Kentucky had been the number one state in the nation for both the annual and five year rolling average CRC incidence. That is, until 2017, the most recent year available, when Kentucky fell to number three. This means that in 2020 and each year going forward, at least 400 fewer persons will never get colorectal cancer. In addition, our 33% mortality reduction means that 240 people who do get colon cancer will not die from it, due primarily to earlier stage diagnosis. That means 640 better outcomes a year, every year, and we are looking to improve even more.
The Regional Challenges in Kentucky
With our geographically diverse state, we face many challenges in delivering the screening and prevention message. The 2018 Behavioral Risk Factor Survey confirms that racial disparities in CRC screening rates have been eliminated. This is a great achievement. However, lower educational levels and poverty continue to be the primary drivers of low screening rates and will remain a focus going forward. Appalachia remains our most at-risk region with fewer screening events, higher incidence, and higher mortality. We must solve the Appalachian puzzle.
Kentucky is one of the few states in the nation with a successful Medicaid expansion as well as a state-based free screening program for the uninsured and under-insured. The Kentucky Colon Cancer Screening Program (KCCSP) starts screening at age 45. Medicaid provides the same coverage at the same age.
In addition to annual FIT take-at-home stool testing, we are the first state in the nation to offer, through the KCCSP, take-at-home stool DNA stool tests, which are recommended every three years. In Kentucky, screening colonoscopy is available at no cost and recommended for people with a CRC or colon polyp family history, or for those who choose it as their screening method. Colonoscopy is crucial to complete the screening process for all persons with a positive stool test.
A generous grant by Exact Sciences, manufacturers of Cologuard, was announced in September. This investment in Kentucky makes 1,000 free tests available to boost our screening numbers. The Colon Cancer Prevention Project (aka The Project) is proud to have conceived and facilitated this investment by Exact Sciences and to integrate this advanced testing platform.
UK Markey Cancer Center's associate director, Dr. Thomas Tucker, has highlighted the dramatic disparities in Kentucky for under age 50 CRC. We lead the nation in these cases, which disproportionately affect Appalachian areas of the state. Lynch syndrome, carried by one in 279 persons, is the most common genetic mutation linked to CRC and under age 50 CRC. Lynch mutations, also known as "Founder mutations" from our early pioneer history, are traced to Appalachian communities within Eastern Kentucky. This significant linkage provides an opportunity to address this problem, given our state's unprecedented laws for genetic testing coverage.
To that end, genetic testing legislation is now in place in Kentucky. If CRC or other cancers runs in your or your patient's family, and if you meet National Comprehensive Cancer Network testing guidelines, multigene panel testing is covered as a screening service with no cost sharing. I encourage you and your team to take full advantage.
Everyone can get screening in Kentucky. Critically, if you have a family history of CRC or colon polyps, you need screening at age 40 or sooner with a colonoscopy. If your family history is clean, the age for average risk persons to start is 45 with multiple screening options.
The Colon Cancer Prevention Project
2020 has been a most challenging year, but because of our great donors, volunteers, board members, and staff, we have kept operations going despite the slowdown and quarantines.
We kicked off 2020 by sponsoring and producing a webinar lecture on genetic testing by Heather Hampel, CGC, national expert on CRC genetics from Ohio State's James Cancer Center.
Our fourth documentary, released on the KET/PBS network, Preventing a Killer in the Bluegrass, focused on our nation-leading incidence of CRC in those younger than 50. Our annual Kicking Butt 5K walk/run struggled in August, but we will be back and working harder than ever in 2021. If you missed the opportunity to support The Project then, please support us now through our website, www.coloncancerpreventionproject.org. We really missed seeing you, your families, and your CRC warriors.
After identifying that Kentucky had among lowest community health center CRC screening rates in the nation, we developed an educational program and invested over $90,000 and three years' outreach to over 95 community health centers between 2014–2017. This work has resulted in a doubling of screening rates and vaulted Kentucky to exceed the national average.
We hosted two virtual 2020 Southeast regional CRC symposiums and will again be hosting the in-person event in 2021 with our partner, Surgery on Sundays. This important event brings 14 states and territories together to work on collective challenges in our region to prevent and control CRC.
Our Fighters Fund continues to support those affected with CRC with direct financial support to ease the burden of costs during diagnosis and treatment. Finally, we developed and have released the Cancer Fight podcast, which tells the stories of those who fight CRC as patients, families, advocates, and researchers. It is available on all podcast sites. Please listen and subscribe.
The Project is shifting from defense to offense against CRC.
Personal
Unfortunately, as 2019 ended, I had progressive worsening of my left thumb arthritis which lead me to withdraw from full-time clinical practice. It was difficult after 30 years of being an endoscopist/gastroenterologist. I miss the patients, colleagues, and teams, but the amazing group at Gastroenterology Health Partners made the transition easy. A part of the process was hanging up my scrubs at Premier Surgery Center of Louisville where I was a partner for over 14 years.
I embrace positive change. More time with my family and more focus on my health mark the core of my days. My children say, "You're retired? Sure, you are." I now volunteer full time for The Project. How unbelievably lucky I am to be able to devote the next chapter of my career to preventing CRC, accelerating Kentucky as the nation's leader in innovation, and making colon cancer a disease of the past during our lifetime.