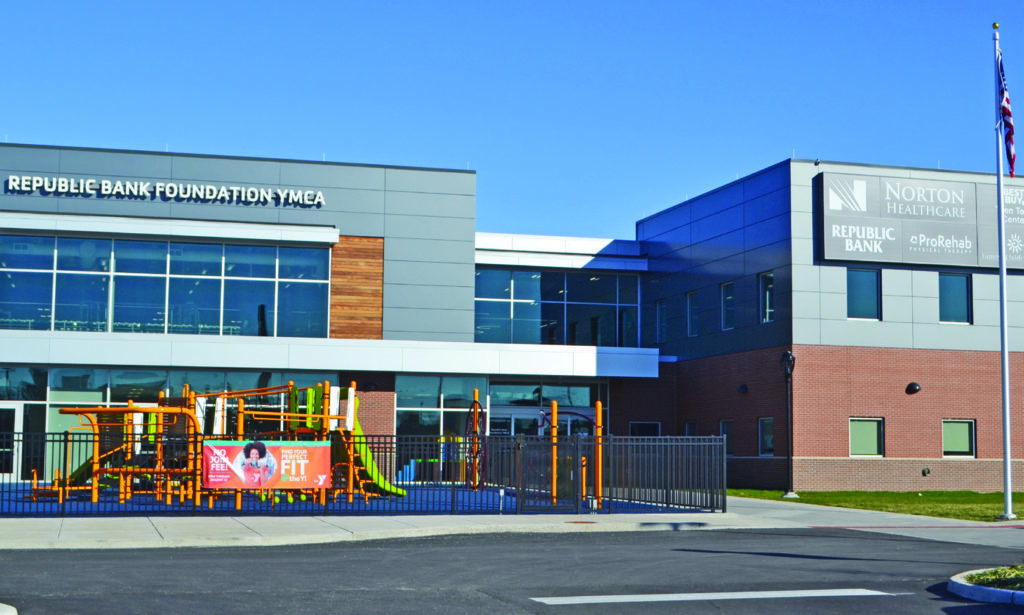 LOUISVILLE The Republic Bank Foundation YMCA, built on a vision for community integrated health, was more than a decade in the making. It brings together partners in a unique collaboration, designed to reduce barriers and increase access to much needed wellness services.
Through the lens of health equity, the YMCA and its partners deliver integrated services in an effort to nurture all aspects of individual health, including physical, emotional, spiritual, and financial. Seeking to reach beyond just the absence of illness to help build a truly thriving community, Republic Bank, Norton Healthcare, ProRehab, Family & Children's Place, Gilda's Club, and Kentucky African-Americans Against Cancer have joined with the YMCA in this endeavor.
The 77,000 square foot facility also includes a state-of-the-art YMCA with a healthy living center, indoor pool, gymnasium, sports fields, indoor walking track, and child care, along with a community meeting space and a Best Buy Teen Tech Center.