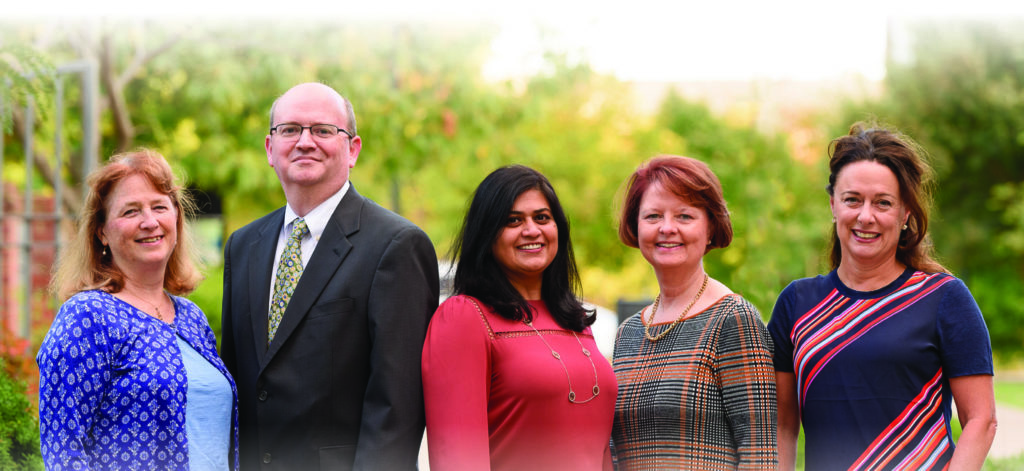 LEXINGTON UK HealthCare and Lexington Clinic joined together this year to enhance and expand outpatient cancer care throughout Central Kentucky. This new collaboration—Markey Cancer Center at Lexington Clinic— brings medical hematology/oncology and chemotherapy services to patients in Lexington at Lexington Clinic's South Broadway and Andover locations and at Lexington Clinic's Richmond location. Richmond also offers radiation oncology services.
The collaboration began on June 24, 2019, and benefits patients by providing improved access to specialty pharmacy services, supportive treatment services, clinical trials, and more.
The Power of Collaboration
Founded in 1920, Lexington Clinic is a community-focused provider and the largest independent multi-specialty group in Kentucky, with more than 200 providers in more than 30 specialties. The group sees more than 1,000 new cancer patients every year.
"Lexington Clinic is thrilled to offer cancer services in collaboration with UK HealthCare and Markey Cancer Center," said Andrew H. Henderson, MD, Lexington Clinic CEO. "Our commitment is, and has always been, to perfect the patient experience and provide the best care possible. This collaboration has allowed us to expand our services and reach out to help the people of Central Kentucky."
Lexington Clinic medical oncology and radiation oncology physicians and advanced practice providers provide services as part of the Markey Cancer Center at Lexington Clinic. Through the collaboration, patients continue to see their same physicians and providers and receive care at their location.
Patients who need advanced cancer care or those who may benefit from clinical trials may be referred for care at the Markey Cancer Center on the UK campus. Markey Cancer Center, Kentucky's only NCI-designated cancer center, has been ranked among the top 50 cancer centers in the country for three years in a row, and offers advanced specialty care for more than two dozen types of cancer. The expert physicians, nurses, researchers and caretakers at Markey have been caring for Kentuckians and helping move cancer care forward since 1983.
Upholding the UK HealthCare Mission
UK HealthCare is focused on improving its outpatient services in critical clinical areas, including cancer.
This relationship with Lexington Clinic increases the number of patients who could potentially participate in clinical trials, which is crucial to the development of new drugs and therapies at Markey. It also boosts UK HealthCare's mission of excellence in research, education and clinical care within the Bluegrass.
"We are always looking for opportunities to combine our strengths to provide the best care to Central Kentuckians," says Mark F. Newman, MD, executive vice president of health affairs at UK HealthCare. "Our collaboration with Lexington Clinic is allowing us to do just that when it comes to treatment for cancer."
For referral information, visit lexingtonclinic.com/markey or call (859) 258-4673